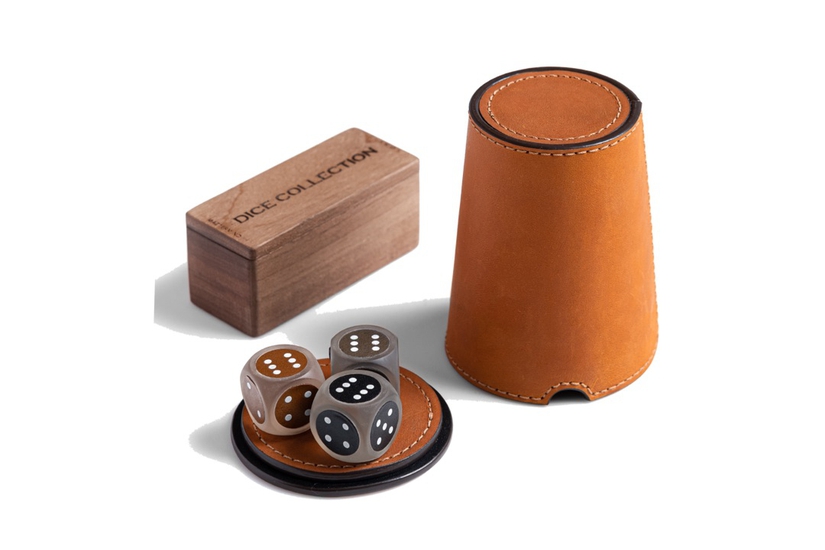 Working from home?
Get special pricing
Leather Dice Shaker Cup Set
$78
Ships by Feb 11
|
Free & flexible shipping
|
30-day returns.
• Combo box of dice shaker includes: 1 box of dice, 1 wooden box containing 3 dice. • High quality waxed leather dice shaker box, smooth surface • Resin dice with 6 sides of skin creates a smooth feeling • The dice box is made from delicate and compact walnut wood An indispensable accessory in board games
• 6-month warranty
There is no doubt that the dice is the game's heart. Leveraging your game experience, Maztermind offers Leather Dice Shaker Cup Set, an indispensable accessory in popular games.
FAQs
Don't see the answer to your question?