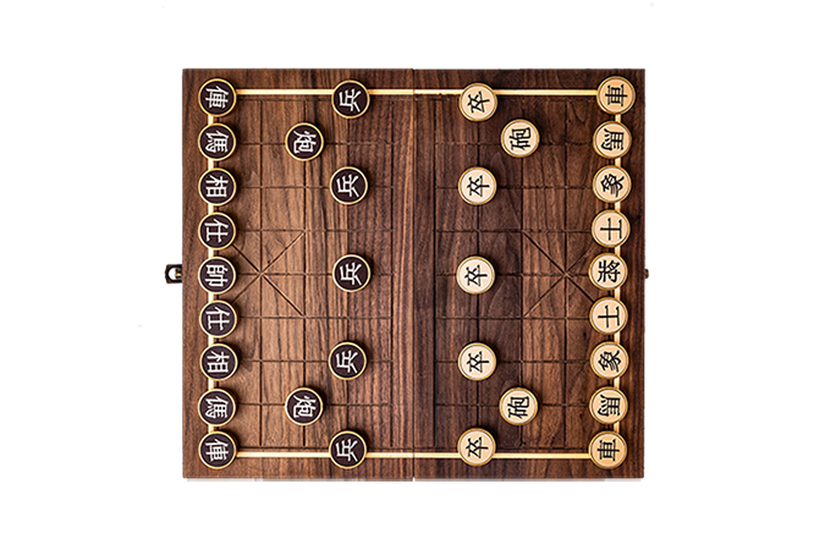 Maztermind Compact Chinese Chess by Maztermind
Compact Chinese Chess by Maztermind
$268
Kostenloser & flexibler Versand
GroßbestellungSparen Sie bis zu 

5%
Mich benachrichtigen, wenn dieser Artikel verfügbar ist
Geben Sie unten Ihre E-Mail-Adresse ein. Wir informieren Sie, wenn es wieder vorrätig ist.
Verkauft und versandt von Maztermind
• Each chess set is handcrafted by 12 craftsmen in 18 hours. • Made from sustainable materials with walnut wood. • Heavy and sturdy bronze playing pieces. • A meaningful gift embodied with spiritual values.
• 6-month warranty
One of China's most popular board games, Xiangqi, is a true family heirloom that no one could resist. Featuring a playing board in walnut and chess pieces in brass with PU leather, Maztermind Compact Chess Piece is crafted meticulously to let you play in style.
Tief in die Spezifikationen eintauchen
Merkmale
Spezifikationen
FAQs