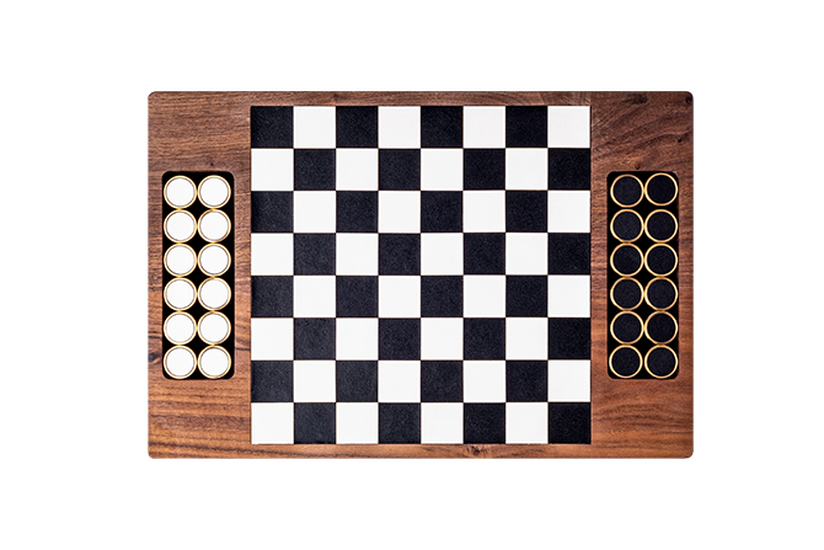 Maztermind Deluxe Magnetic Wooden Checker
Deluxe Magnetic Wooden Checker
$288
Kostenloser & flexibler Versand
Kaufe jetzt
In den Warenkorb legen
Kostenloser Versand Jul 03 - Jul 05. Kostenlose Rückgabe am 30 Tag.
Verkauft und versandt von Maztermind.
• Each chess set goes through 22 steps of crafting, by 15 craftsmen • Walnut wood material with built-in magnetic chess pieces • High-class and classic design, suitable for decoration • A meaningful gift, help improve intelligence
• 6-month warranty
Classic. Simple. Timeless. A pleasure both to play and observe, Deluxe Magnetic Wooden Checker is sure to provide unobtrusive fun and make for a striking showpiece for any modern interior. The set combines traditional materials with modernist lines, offering a beautiful gaming experience.
Tief in die Spezifikationen eintauchen
Classic. Simple. Exquisite
With modern lines on a traditional background, the Maztermind Magnetic Wood Checkers set brings a new breath of life into the experience of playing this amazing game but also enhances the outstanding aesthetic value of living space.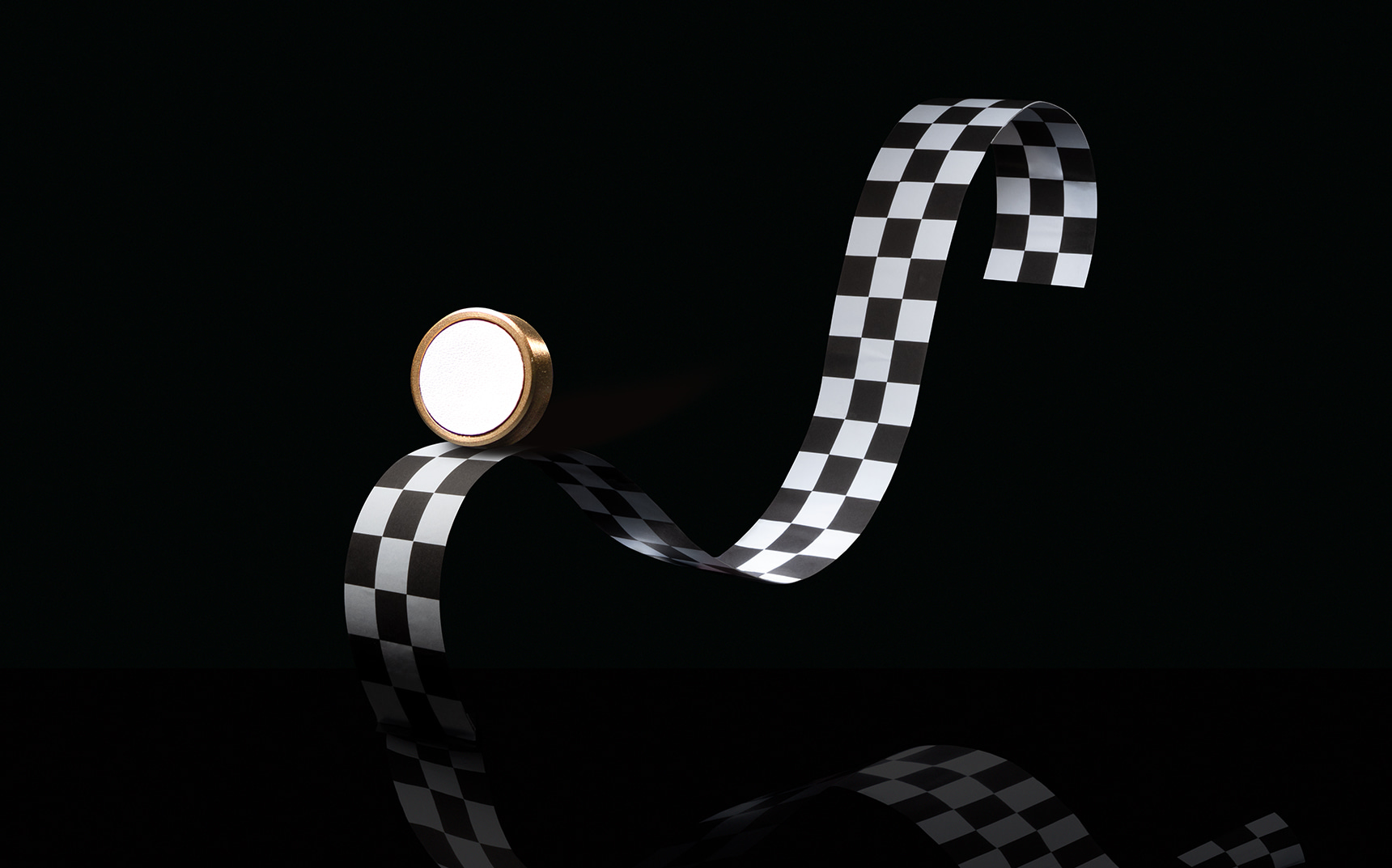 The Artistry of Craftsmanship
22 master craftsmen
17 handcrafting steps
15 working hours

Infused with attention to detail, Deluxe Magnetic Wooden Checker is not only the essence of dedication but also the inherited technique blend from our Vietnamese traditional craft villages.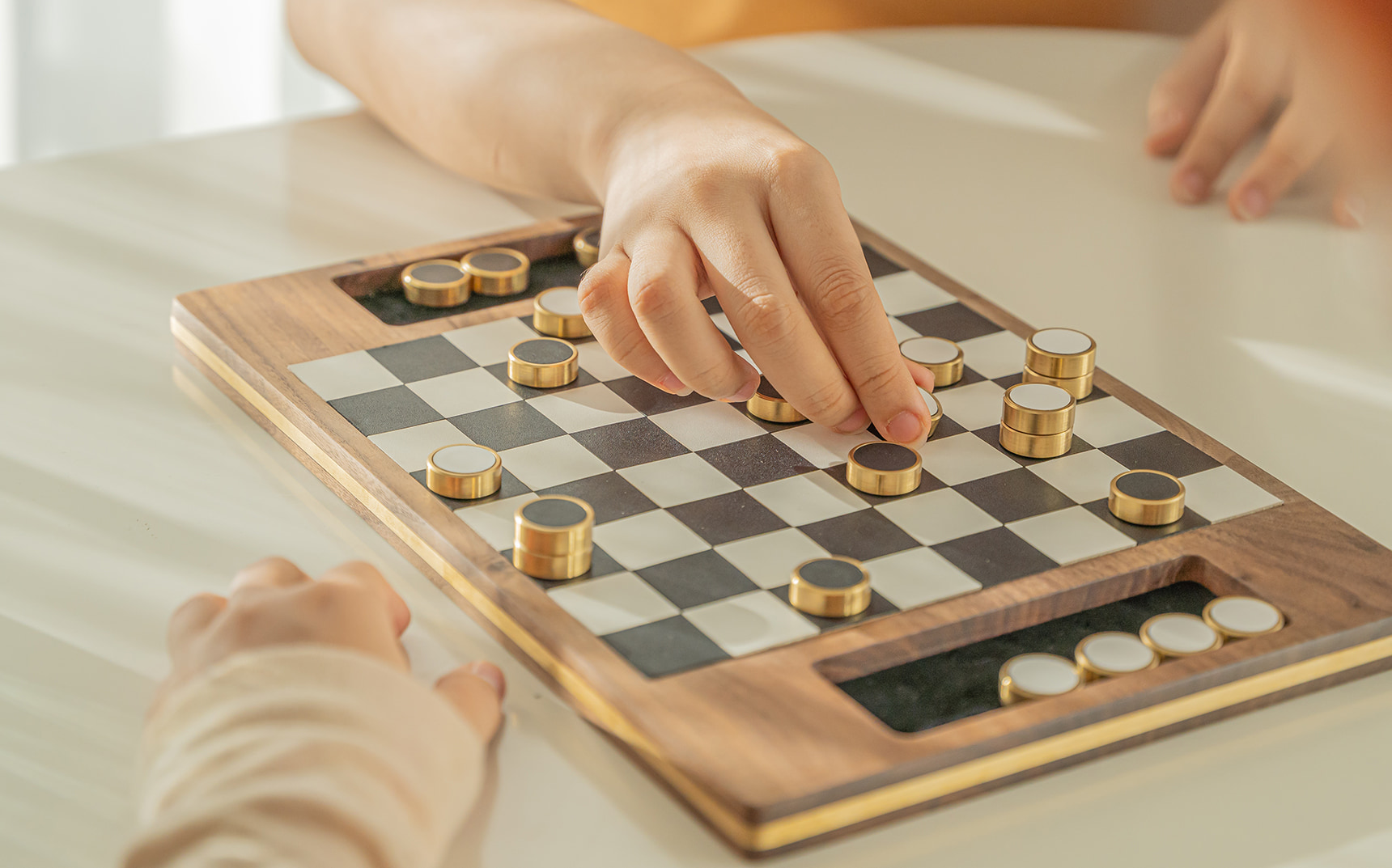 Elegant Harmony Between The Materials and Details
The choice of materials and fine details enrich both the visual design and the functions. A creative upgrade from the original, this set features magnetic pieces to be easily stacked when and inset grooves on both sides for storing.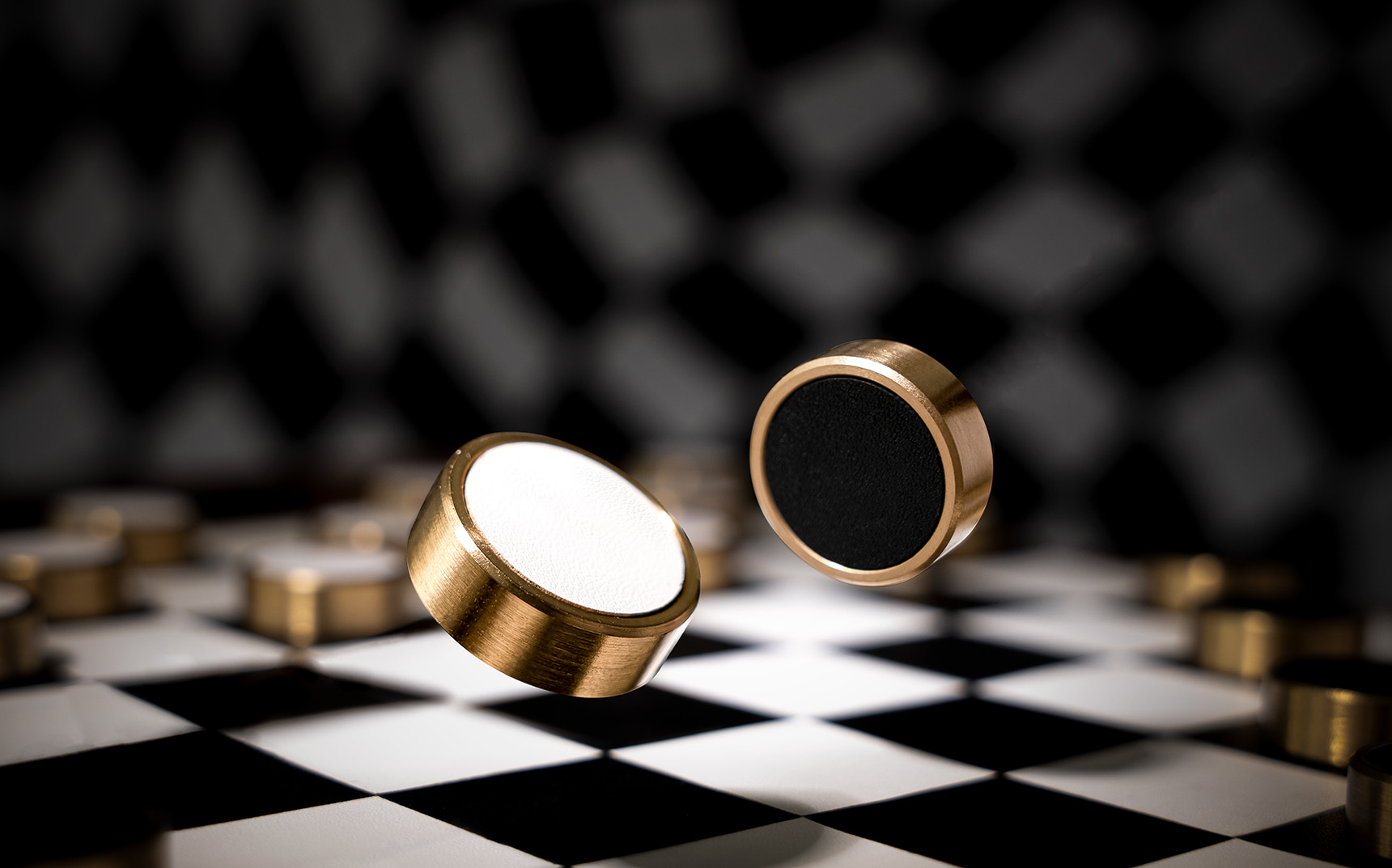 The Allure of the Treasure
Deluxe Magnetic Wooden Checker truly exemplifies allure at its very best, this is a fine piece of furniture to leave on display and is an unforgettable gift that will be appreciated as it is passed from one generation to the next.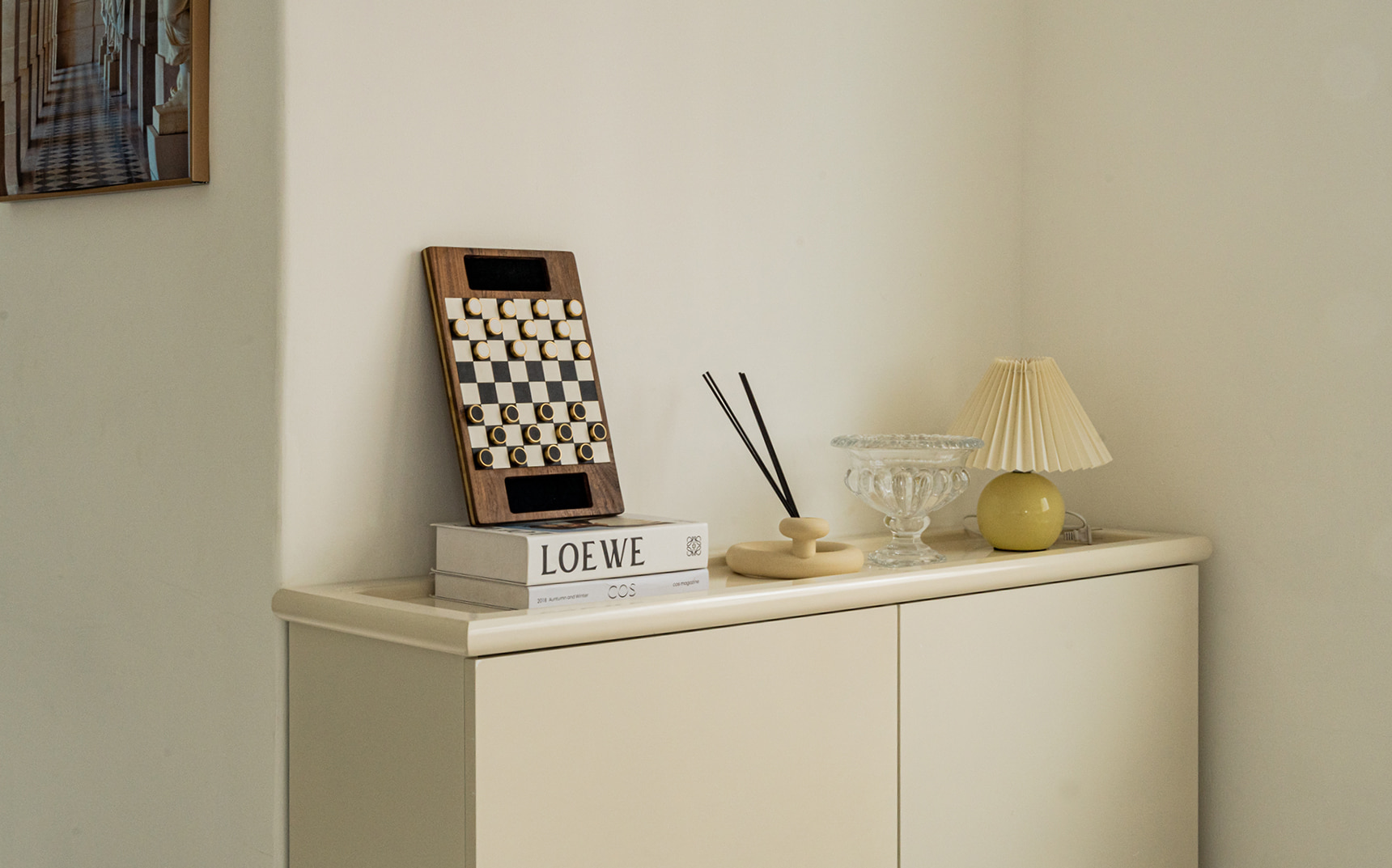 Special present for your Special ones
Send your love, care to someone with a delicate and luxurious gift using our custom-made gifting platform. This timeless piece of a Checkers is a gift from the heart for every occasion.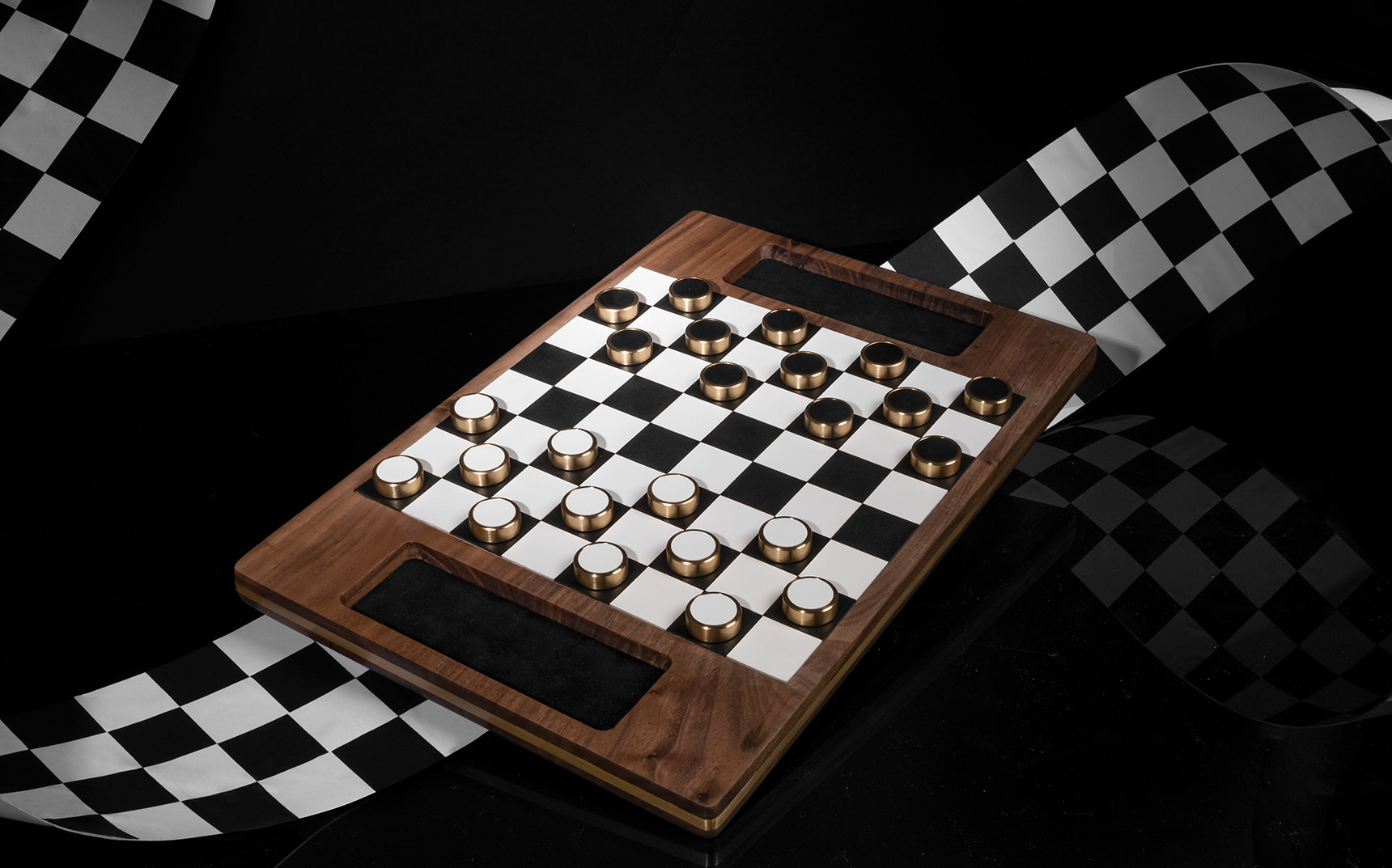 Games that value connection
Instead of focusing on entertainment on electronic devices, the Maztermind Wood Magnet Checkers helps players to interact authentically, bringing positive joy and deep emotional attachment.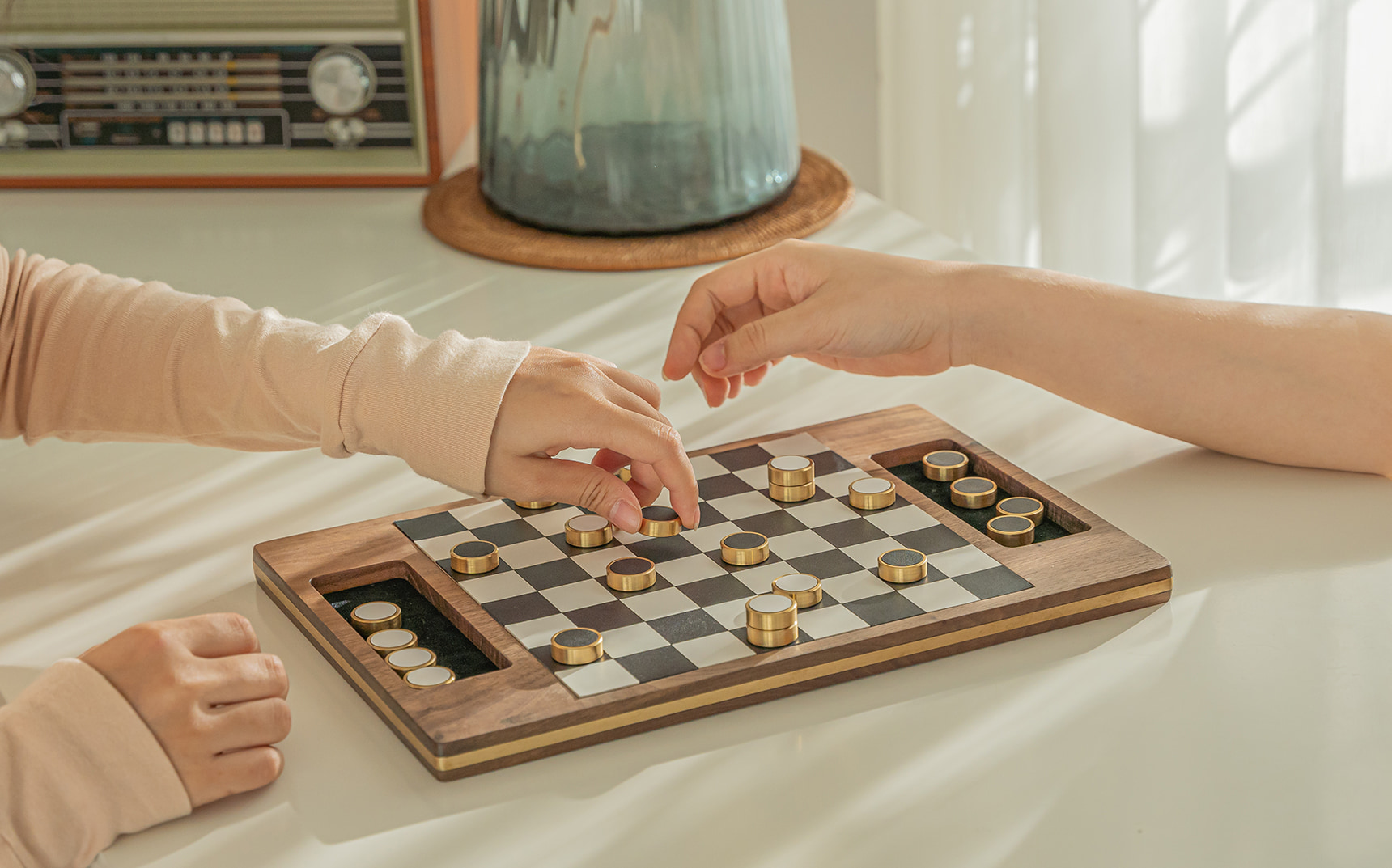 Häufig gestellte Fragen
Sie sehen die Antwort auf Ihre Frage nicht?