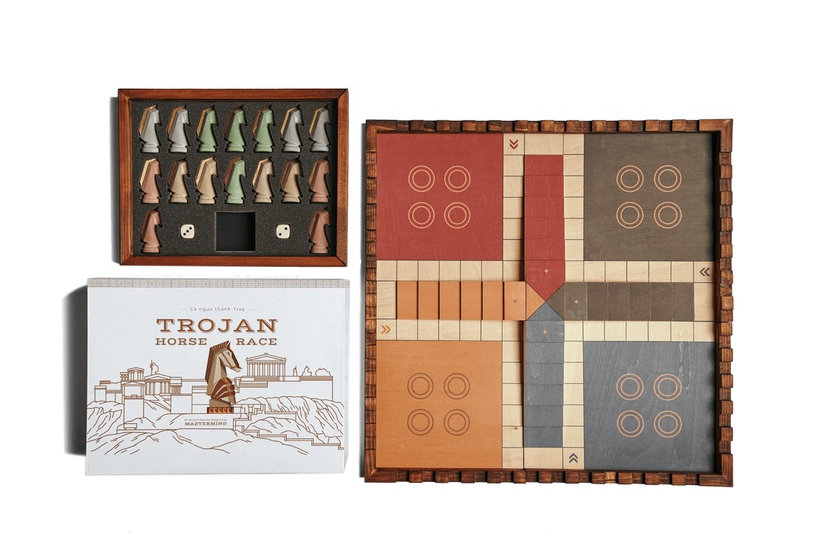 Maztermind Trojan Horse Race - Ludo by Maztermind
Trojan Horse Race - Ludo by Maztermind
$268
Kostenloser & flexibler Versand
GroßbestellungSparen Sie bis zu 

5%
Mich benachrichtigen, wenn dieser Artikel verfügbar ist
Geben Sie unten Ihre E-Mail-Adresse ein. Wir informieren Sie, wenn es wieder vorrätig ist.
Verkauft und versandt von Maztermind
• Each game is handcrafted by 15 craftsmen within 20 hours. • 3D pinewood board, easy to take apart and carry. • Highlight the natural cement beauty of pieces with rustic earth colors. • Add sustainable value to your home decor. • The perfect gift for special occasions.
• 6-month warranty
Inspired by the famous Trojan horse's story, Maztermind redesigned the standard ludo set, reviving the heroically festive air of the ancient battle. With its unique combination of materials and meticulous hand-crafted cement casting techniques, Trojan Horse Race Ludo is an exquisite set coming complete with everything you need to play the classic game.
Tief in die Spezifikationen eintauchen
Merkmale
Spezifikationen
FAQs