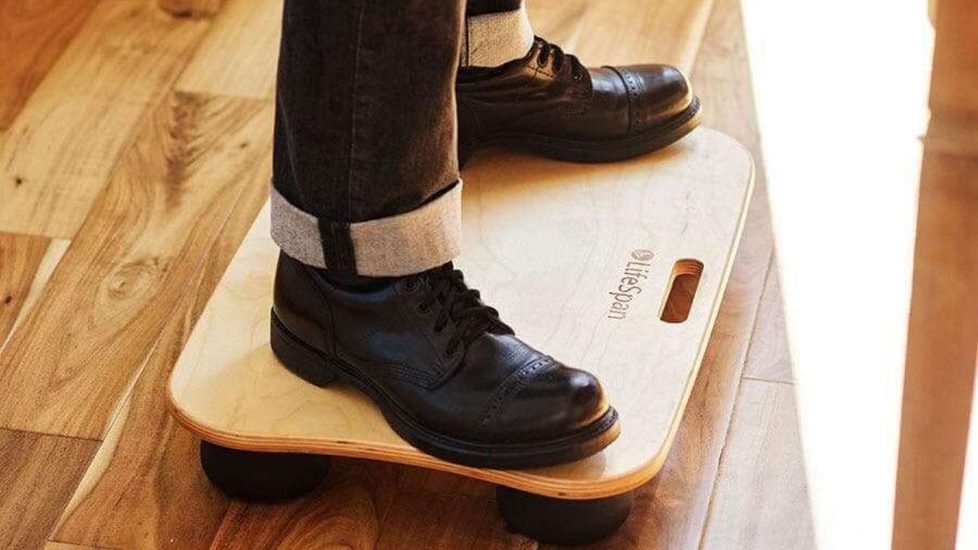 LifeSpan Fitness Aero Balance Board
$179
Kostenloser & flexibler Versand
Kaufe jetzt
In den Warenkorb legen
Kostenloser Versand Jun 10 - Jun 12. Kostenlose Rückgabe am 30 Tag.
Verkauft und versandt von LifeSpan Fitness.
• Active Standing at your Desk • Standing Desk Balance Training • Improve Balance • Improve Stability • Reduce Back and Joint Pain • Help Alleviate Arthritis in your Knees
• 1-year warranty
Bring movement to your static standing desk with the Aero Balance Board. The Aero balance trainer brings dynamic movement into your sedentary work routine by encouraging you to gently rock back-and-forth or wobble side-to-side while using your standing desk. Performing these micro-movements while you stand will enhance your functional strength and increase coordination, improving your balance and stability, reducing back and joint pain, and even help alleviate arthritis in your knees.
Tief in die Spezifikationen eintauchen
Challenge Your Balance
Active Standing
As you get more comfortable with the standing board, you can try introducing balance training or even create your own unique cushion arrangement.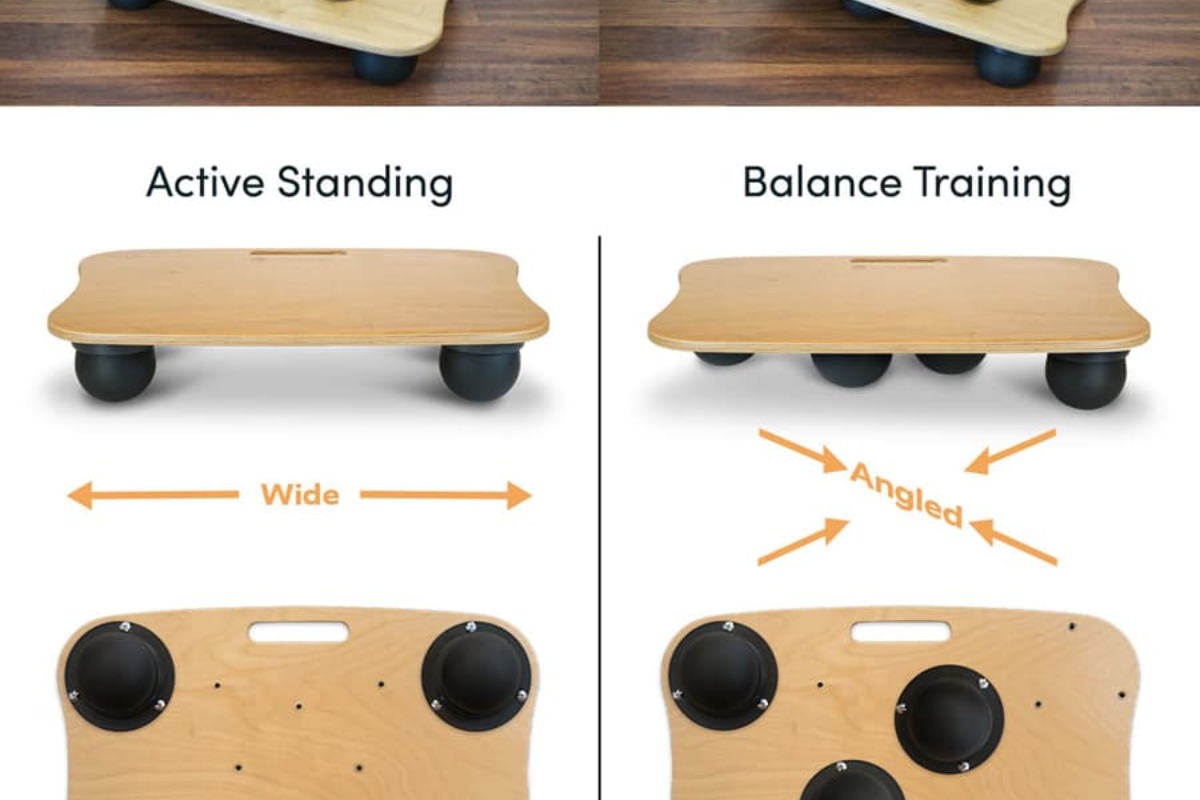 Häufig gestellte Fragen
Sie sehen die Antwort auf Ihre Frage nicht?