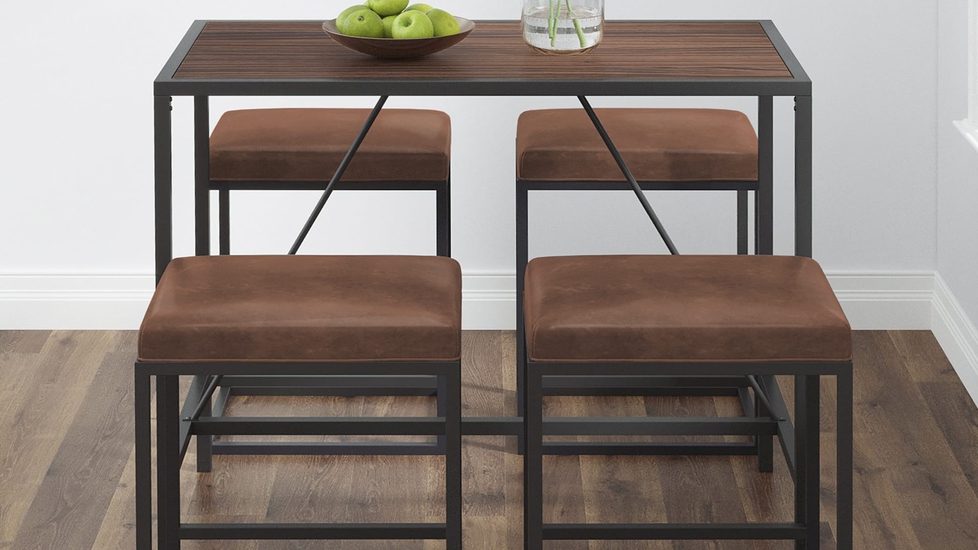 VIFAH Riley Mid-Century 5-Piece Bar Set
$397
Kostenloser & flexibler Versand
GroßbestellungSparen Sie bis zu 

5%
Color: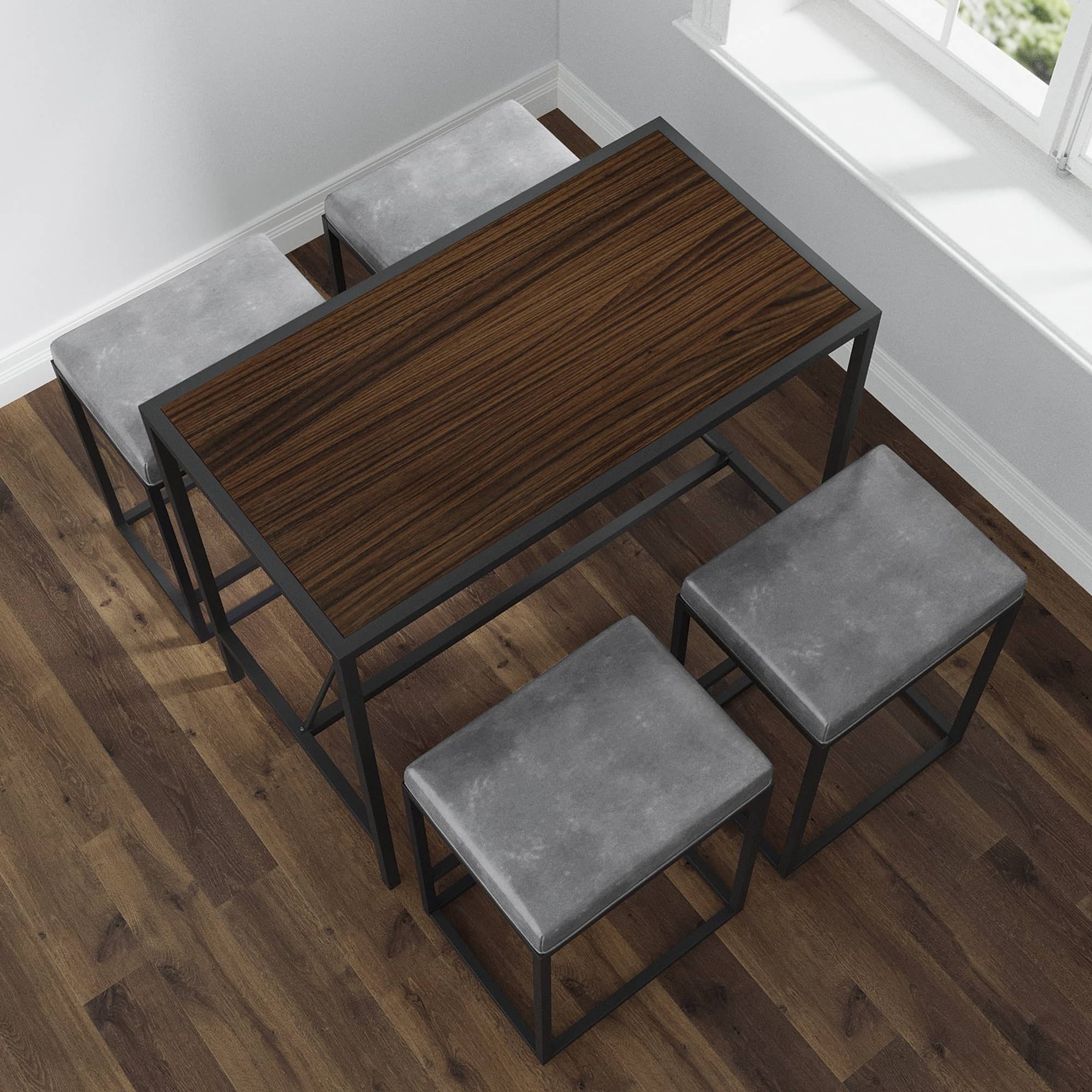 Not available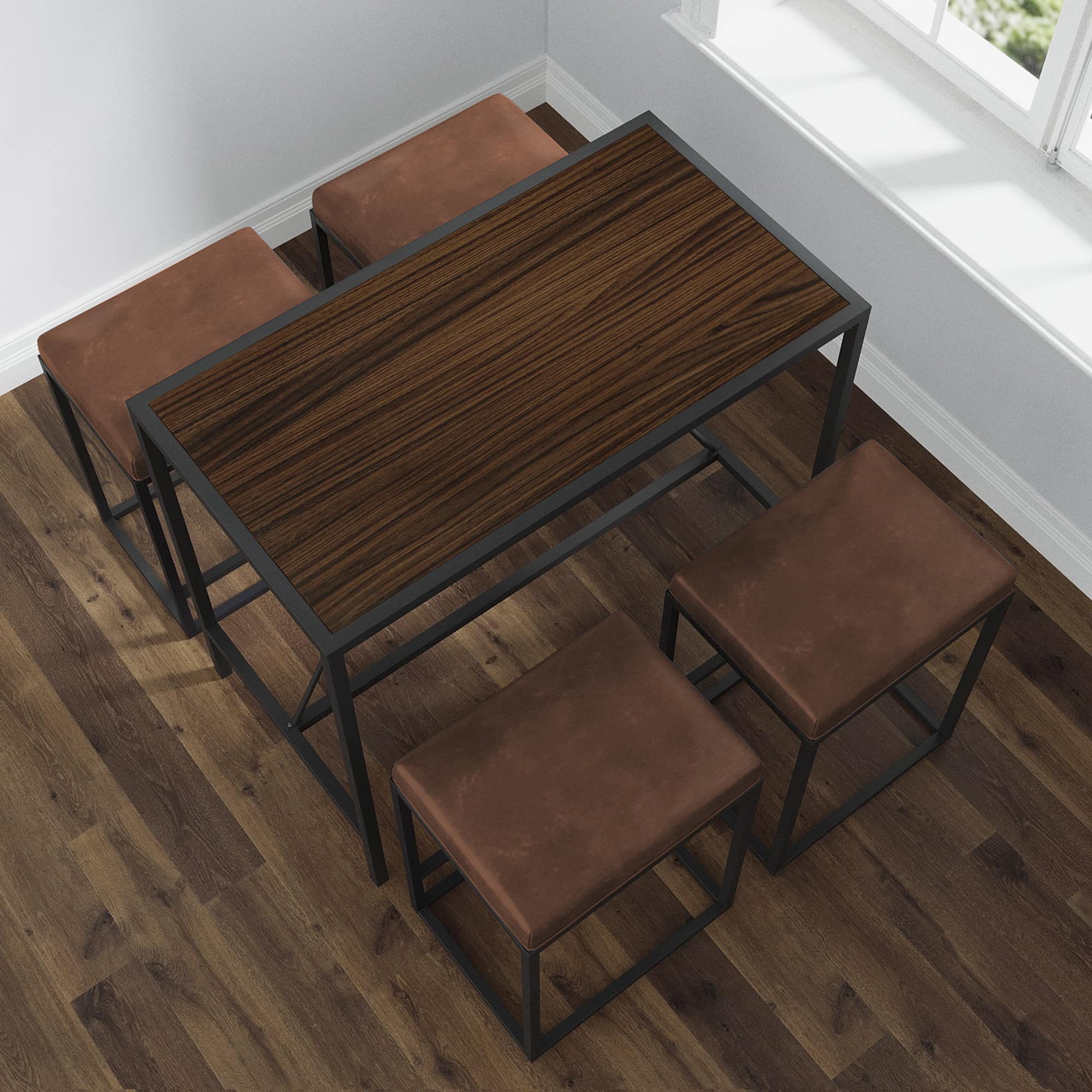 Not available
Mich benachrichtigen, wenn dieser Artikel verfügbar ist
Geben Sie unten Ihre E-Mail-Adresse ein. Wir informieren Sie, wenn es wieder vorrätig ist.
Verkauft und versandt von DVG

Price Match Guarantee
• Used as bar set, counter-height dining set in dining room, kitchen, or any small space bar areas • Includes 1 table and 4 stools • Fast and easy to assemble • Materials: Metal powder coated, Industrial wood board, Faux leather upholstery • Finish: Powder coating Metal, MDF with melamine top, Faux leather Upholstery • Color: Frame: Matte black, Top: Walnut, Upholstery: Brown • Fire resistant, Water resistant • Certificates for Material: EPA TSCA TITLE VI COMPLIANT FOR FORMALDEHYDE • Cleaning instructions: Clean with a clean and dry soft cloth
• 1-year warranty
Riley Mid-Century 5-Piece Indoor MDF Walnut Metal Bar Set with Brown Seats makes a stylish seating option for any contemporary style dining space. With a simple design and basic color, the set with a counter table and 4 stools can easily match with any home decor in your dining room, kitchen, or any small space bar area. The seats are also very strong, comfortable, convenient with high weight capacity, and easy to move for any other usages or storage.
Tief in die Spezifikationen eintauchen
Merkmale
Spezifikationen
FAQs