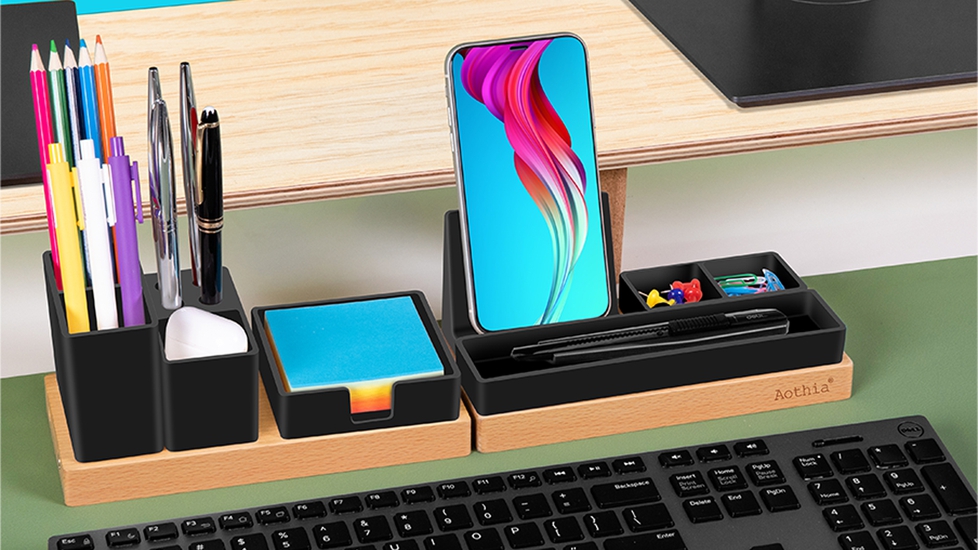 AOTHIA Magnetic Desk Organizer
$39
Kostenloser & flexibler Versand
Kaufe jetzt
In den Warenkorb legen
Kostenloser Versand Jun 02 - Jun 05. Kostenlose Rückgabe am 30 Tag.
Verkauft und versandt von AOTHIA.
• High-quality Materials: Natural beech/teak base, non-toxic, non-irritating odor, healthy and environmentally friendly. ABS organizer case, sturdy and wear-resistant, not easy to deform. • Exquisite Craftsmanship: carefully polished, Flat and smooth surface • Adjustable Components: 6 different components, can be freely matched and placed according to personal habits to facilitate your office. Perfect for placing pencil holder, pen case, phone stand, cup, sticky note tray and other office supplies. • Simple Lifestyle: Save space on your office desktop, make you more focused at work, provide more options to meet your style. • Special Design: Magnetic connection, convenient to move and not easy to slide.
• 1-month warranty
Make Desktop Storage Funny Think more about storage and be your own designer,Light up your desk and make work no longer boring!
Tief in die Spezifikationen eintauchen
Fantastic combination
Solid beech board and high quality ABS trays connected by strong magnets
Aothia Desk Organizer includes 2 solid beech board and 6 ABS storage components, all connected with strong magnets, here you hundreds of creative combination to show brand new desktop.

Join us to find more funs during work times.

Adjustable components for your work desktop or makeup desk.
Hundreds of combination to match your desktop
Creative combination increase the fun for your tired and boring work.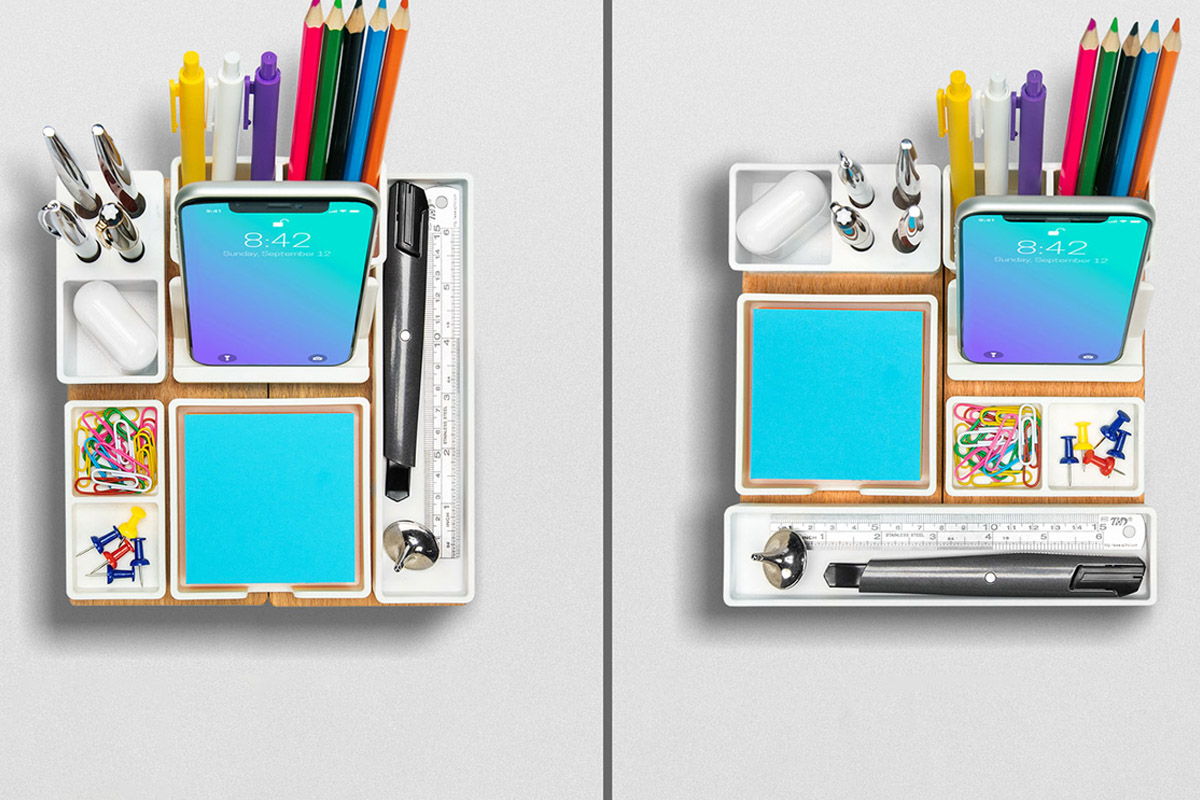 make your desktop more tidy and clean
Tidy desktop
Transform any messy desk into clutter-free perfection. Each convenient tray corrals all of your desk essentials, including your phone, pens, pencils, markers, post-its, paper clips, and more, in one spot.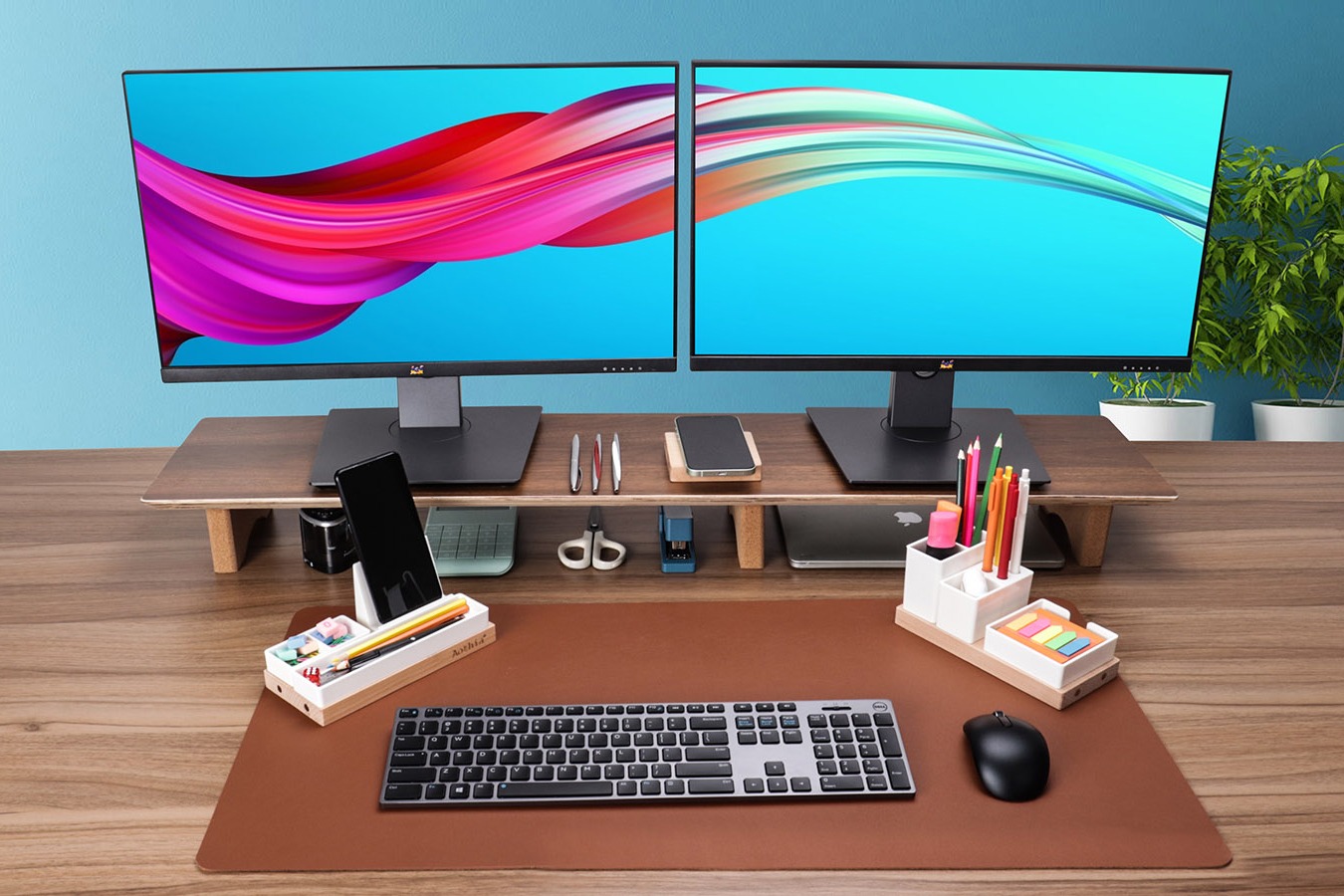 Häufig gestellte Fragen
Sie sehen die Antwort auf Ihre Frage nicht?