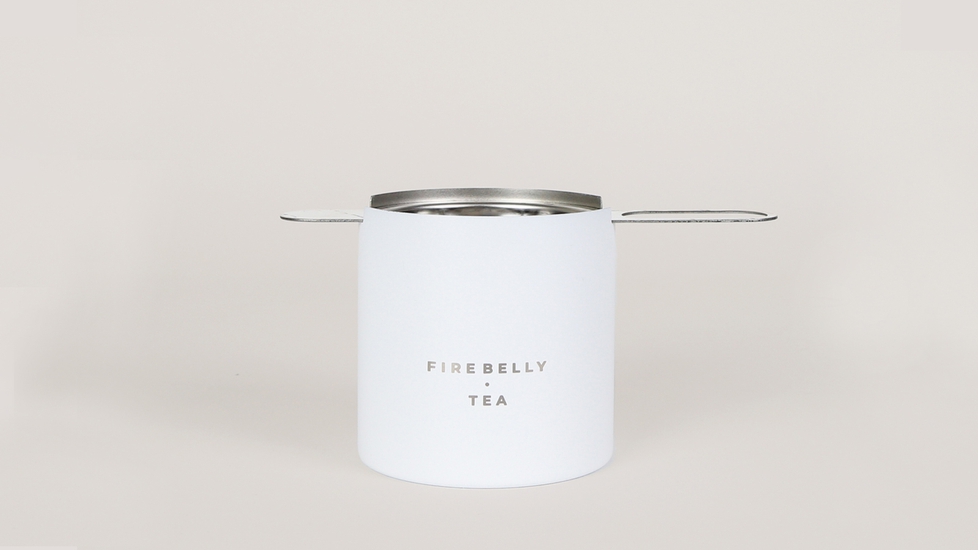 Firebelly Tea Tea Strainer: Mess-Free
$19.95
Kostenloser & flexibler Versand
GroßbestellungSparen Sie bis zu 

18%
Color:

Not available

Not available
Jetzt kaufen
In den Warenkorb legen
Kostenloser Versand Sep 28 - Oct 02 KOSTENLOSE 30-tägige Rückgabe.
Verkauft und versandt von Firebelly Tea
Coupon
T&C
This limited coupon is valid for a single purchase of the specified product only and will expire once the maximum number of redemptions has been reached. By using the coupon, you have agreed to these terms and conditions.
• Convenient Resting Cup for Mess-Free Use • Filters Out the Finest Tea Particles • Designed to Fit Perfectly in Any Cup in Your Kitchen. • Smart Stackable Storage with Firebelly Tea Cup Stainless Steel Construction
• 1-month warranty
We created this neat Tea Strainer so you could easily master our loose-leaf tea. A quick and effective way to steep your tea, this little guy comes with a convenient holding cup so you don't slop on your table. It fits perfectly inside our Firebelly Tea Cup (or any cup for that matter), filtering out even the finest tea particles while infusing.
Tief in die Spezifikationen eintauchen
Merkmale
Spezifikationen
FAQs