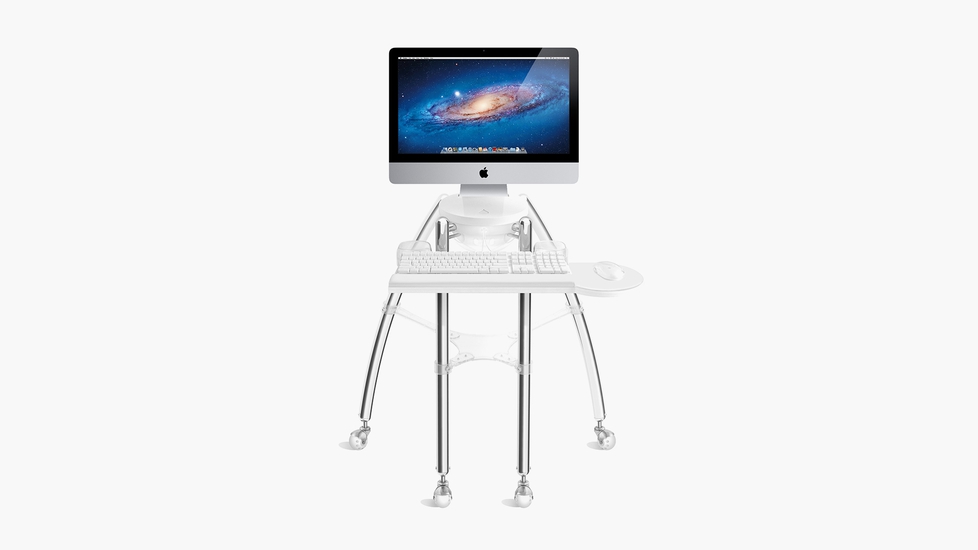 Rain Design iGo Desk for iMac 24-27"
Kostenloser & flexibler Versand
Style: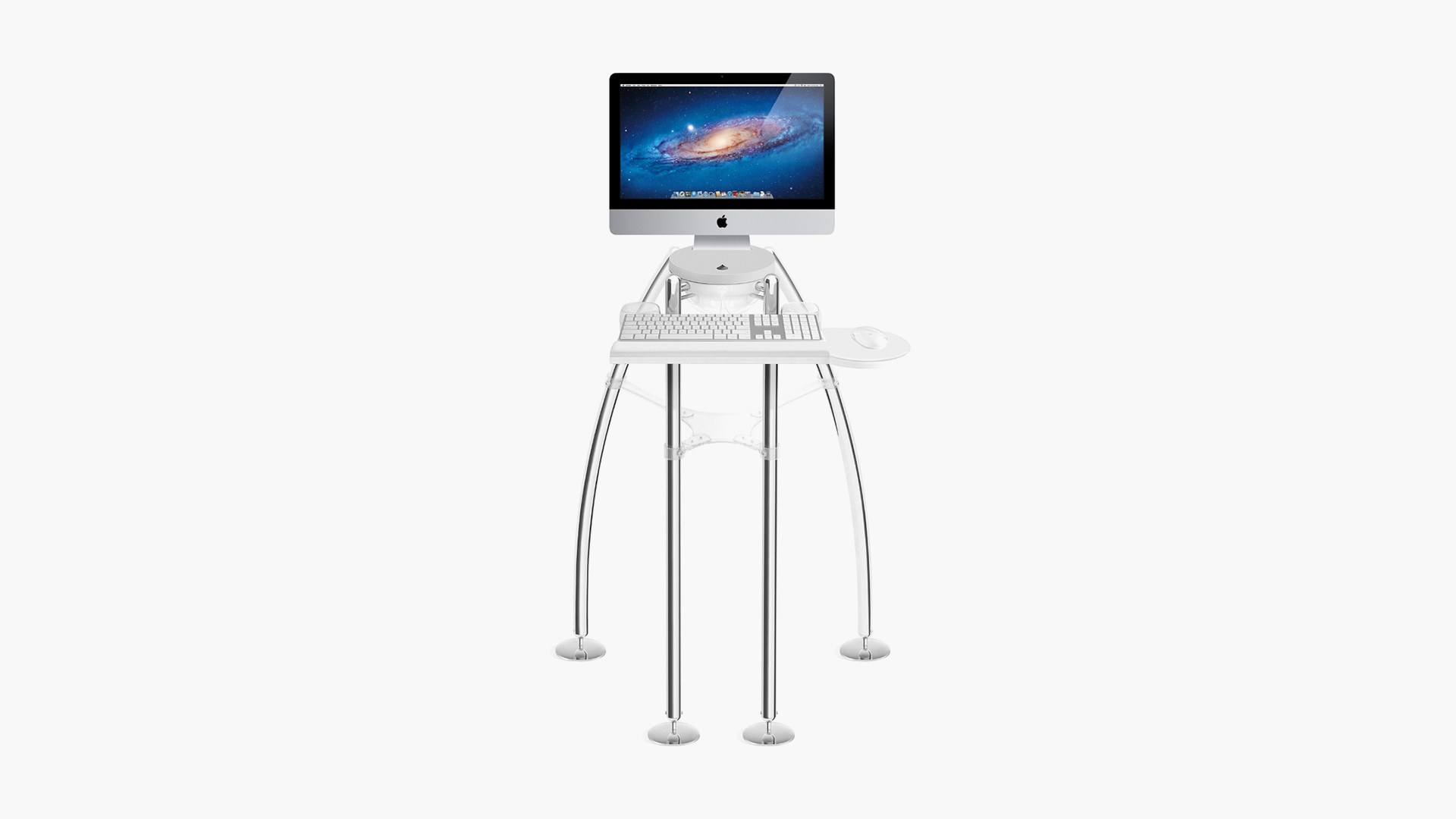 Not available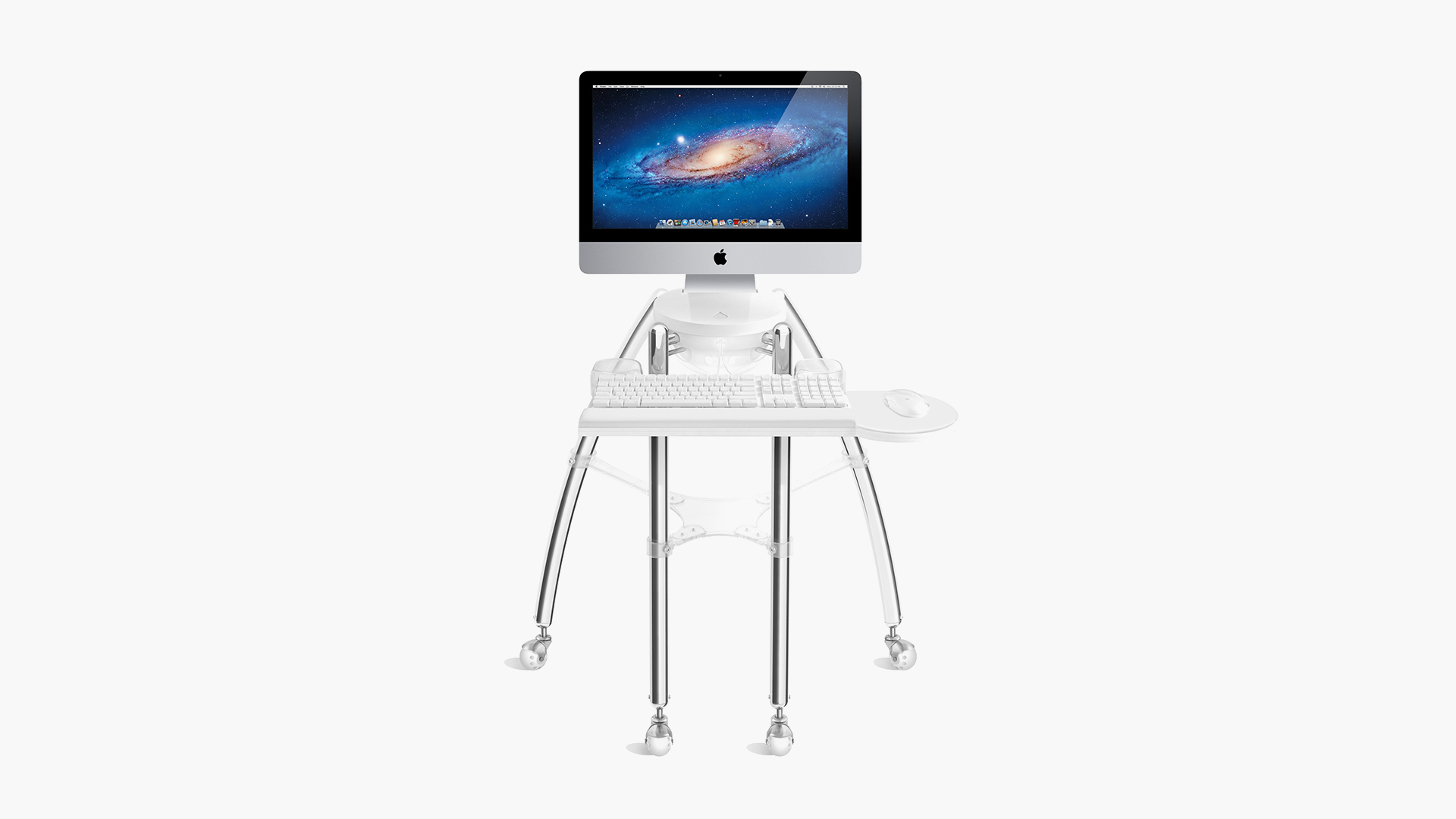 Not available
Mich benachrichtigen, wenn dieser Artikel verfügbar ist
Geben Sie unten Ihre E-Mail-Adresse ein. Wir informieren Sie, wenn es wieder vorrätig ist.
Verkauft und versandt von Rain Design Inc
• i360 turntable eases screen sharing and back port access • Adjustable keyboard panel promotes better ergonomics • Halo lamp showcases the iMac and adds ambience • Cable compartment organize and hide away messy cables • Accessories include luxurious wrist rest, mouse pad and cup holders
• 1-year warranty
Your Mac's other half. The igo's stunning design highlights the elegant beauty of Apple's I Mac while its mobility and turntable facilitates the use of the iMac's media features. Whether at home or in a conference room, The iGo makes sharing your creations and presentations easier. Igo is also compatible with Thunderbolt display.
Tief in die Spezifikationen eintauchen
Merkmale
FAQs
Spezifikationen