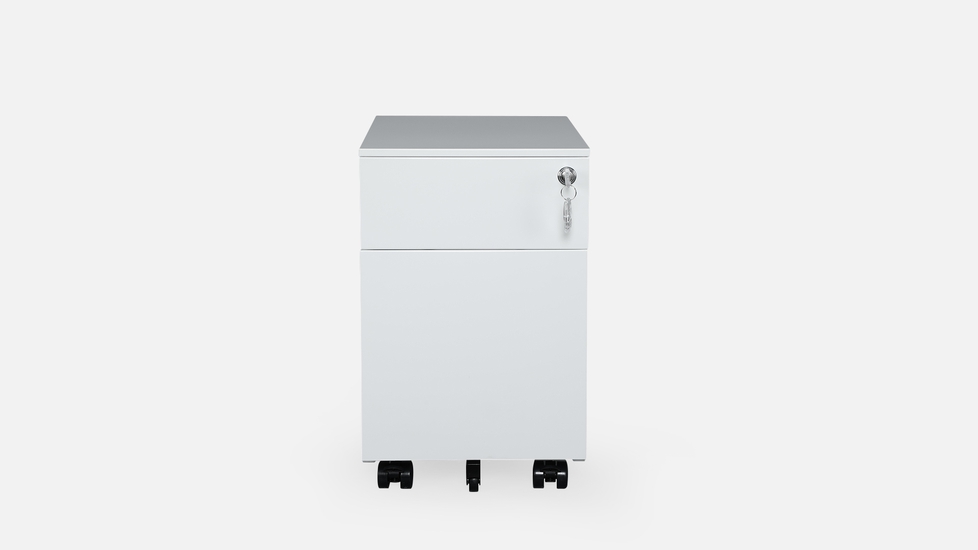 AOKE Wistopht Filing Cabinet: Slim
102 Bewertungen
Visit our store
Kostenloser & flexibler Versand
GroßbestellungSparen Sie bis zu 

16%
Color:

Not available

Not available

Not available
Jetzt kaufen
In den Warenkorb legen
Kostenloser Versand Dec 04 - Dec 06 KOSTENLOSE 30-tägige Rückgabe.
Gekauft von 205+ Apple Mitarbeiter.
Verkauft und versandt von Aoke

Price Match Guarantee
AOKE Wistopht Filing Cabinet: Slim auf einen Blick.
By Autonomous x Wistopht

The slim filing cabinet from Wistopht is a versatile office companion, helping you organize all your files in a compact form factor suitable for limited space. It's sturdy, convenient and doubles as a mobile table or footrest with its high weight capacity, making it a great multi-purpose office tool.
• Double-layer drawers
• Slim form
• Customizable divider
• Made from SPCC steel
• Gloss finish
• Lockable drawers and wheels
• Multi-purpose, space-saving
• Convenient & simple installation
• ANSI/BIFMA X5.9-2019 certified
Tief in die Spezifikationen eintauchen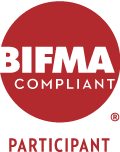 Merkmale
FAQs
Spezifikationen
Bewertungen
4.7
Welcome to the world of efficient home office organization! If you work from home, you understand the importance of having a comfortable and streamlined workspace. A key element in achieving this is finding the right storage solutions that balance functionality, space optimization, and style. Enter the slim filing cabinet, a game-changer in the realm of office storage solutions. We are here to delve into the benefits of a slim filing cabinet and its role in transforming your home office setup. From decluttering and maximizing under desk storage to revolutionizing your office storage solutions, this versatile piece of furniture is a must-have for any productive work environment. Introducing the Wistopht Filing Cabinet: Slim, the game-changer in office organization and storage. This sleek and stylish 2-drawer file cabinet with lock and wheels is the ultimate solution for decluttering your workspace and creating a productive environment.
Wistopht Filing Cabinet: Slim - The Modern Filing Cabinet for the Discerning Professional
Imagine a filing cabinet that fits seamlessly into any corner of your home office or studio apartment and adds a touch of sophistication to your space. The Wistopht Filing Cabinet: Slim does just that. Its slim design and contemporary aesthetics effortlessly merge functionality with elegance. But don't be fooled by its slim profile. This filing cabinet packs a punch when it comes to storage capacity. The two spacious drawers provide ample room for all your important documents, files, and office desk accessories. Say goodbye to rummaging through stacks of papers or searching for misplaced items. With the Wistopht Filing Cabinet: Slim, everything is neatly organized and easily accessible. What sets this filing cabinet apart is its unwavering commitment to security. The built-in lock ensures that your confidential files remain safe and protected at all times. Whether it's sensitive client information, personal records, or valuable documents, you can have peace of mind knowing that they are securely stored away. Mobility is another standout feature of the Wistopht Filing Cabinet: Slim. With its smooth-gliding wheels, you can effortlessly move the cabinet wherever needed. Need to rearrange your office layout? No problem. Want to position the cabinet under your desk for convenient access? Easy as pie. This filing cabinet adapts to your ever-changing workspace needs. But it doesn't stop there. This 2 drawer file cabinet with lock is designed for the modern millennial professional who appreciates the finer details. It seamlessly blends form and function with its sleek finish and attention to detail. It's not just a storage solution; it's a statement piece that elevates the aesthetic appeal of your office. So, whether you're a work-from-home warrior, a creative enthusiast, or a business professional, the Wistopht Filing Cabinet: Slim is here to revolutionize your office storage game. Embrace organization, style, and the power of a clutter-free workspace.
Understanding the Benefits of a Slim Filing Cabinet with 2 Drawers, Lock and Wheels
In today's fast-paced world, organization and efficiency are key to staying productive. A slim filing cabinet with 2 drawers, lock, and wheels is a game-changer for your home office or workspace. Let's explore the remarkable benefits this versatile storage solution offers.
1. Effortless Organization and Accessibility
With two spacious drawers, this slim filing cabinet provides ample room for your documents, files, and office supplies. Say goodbye to clutter and hello to a well-organized workspace. The convenient design ensures easy access to your essentials whenever you need them.
2. Enhanced Security and Peace of Mind
The built-in lock feature adds extra security to your valuable documents and sensitive information. Rest easy knowing that your confidential files are protected from unauthorized access. This 2 drawer file cabinet with lock offers you the peace of mind you deserve.
3. Flexible Mobility for Adaptability
Equipped with wheels, this filing cabinet offers effortless mobility. Whether you need to reposition it in your office or move it to a different location, the slim design and smooth-gliding wheels make it a breeze. Enjoy the freedom to create your ideal workspace layout.
Factors to Consider Before Buying
Before purchasing a 2 drawer file cabinet with wheels, several important factors must be considered. Considering these aspects, you can ensure that your chosen filing cabinet meets your needs and requirements.
1. Size and Weight
Take note of the size and weight of the filing cabinet, particularly if you need more space or anticipate moving the cabinet frequently. Measure the designated area where the cabinet will be placed and consider the weight of the cabinet when maneuvering it.
2. Material & Color
The material of the filing cabinet plays a significant role in its durability and aesthetics. Metal filing cabinets are known for their sturdiness, while wooden cabinets offer a more stylish appeal. Remember that metal cabinets are generally more durable but may come at a higher cost, while wooden cabinets provide an attractive look but may need to be more resilient. Consider the color of the filing cabinet to align it with your office décor and personal preferences. You can opt for a cabinet that seamlessly blends into the surroundings or choose one that adds a pop of color and stands out.
3. Warranty
Check if the filing cabinet comes with a warranty, providing you with peace of mind in case of any potential defects or malfunctions. A warranty ensures that you are protected and can seek assistance or a replacement if needed. By considering these factors, you can make an informed decision and select a slim filing cabinet with 2 drawers, lock, and wheels that fits seamlessly into your workspace, meets your storage needs, and provides long-term satisfaction.
Choose the Wistopht Filing Cabinet: Slim for your efficiency
The Wistopht Filing Cabinet: Slim is the ultimate storage solution for your home office or studio apartment. Its slim design, 2 drawers, lock, and wheels provide efficient organization, enhanced security, and flexible mobility. This versatile filing cabinet seamlessly combines functionality with style, elevating the aesthetic appeal of your workspace. When it comes to studio apartment storage ideas, the slim filing cabinet offers a compact and practical solution to keep your documents and office supplies in order.