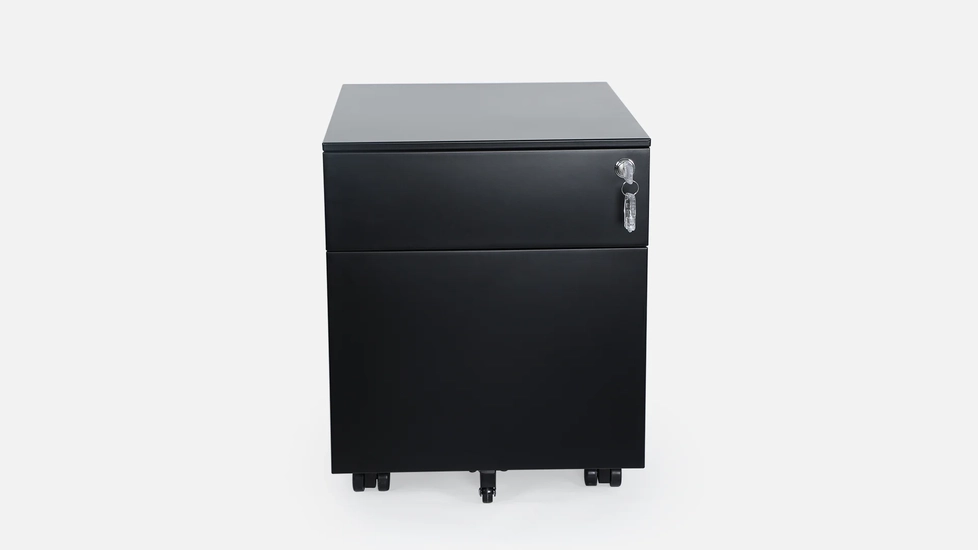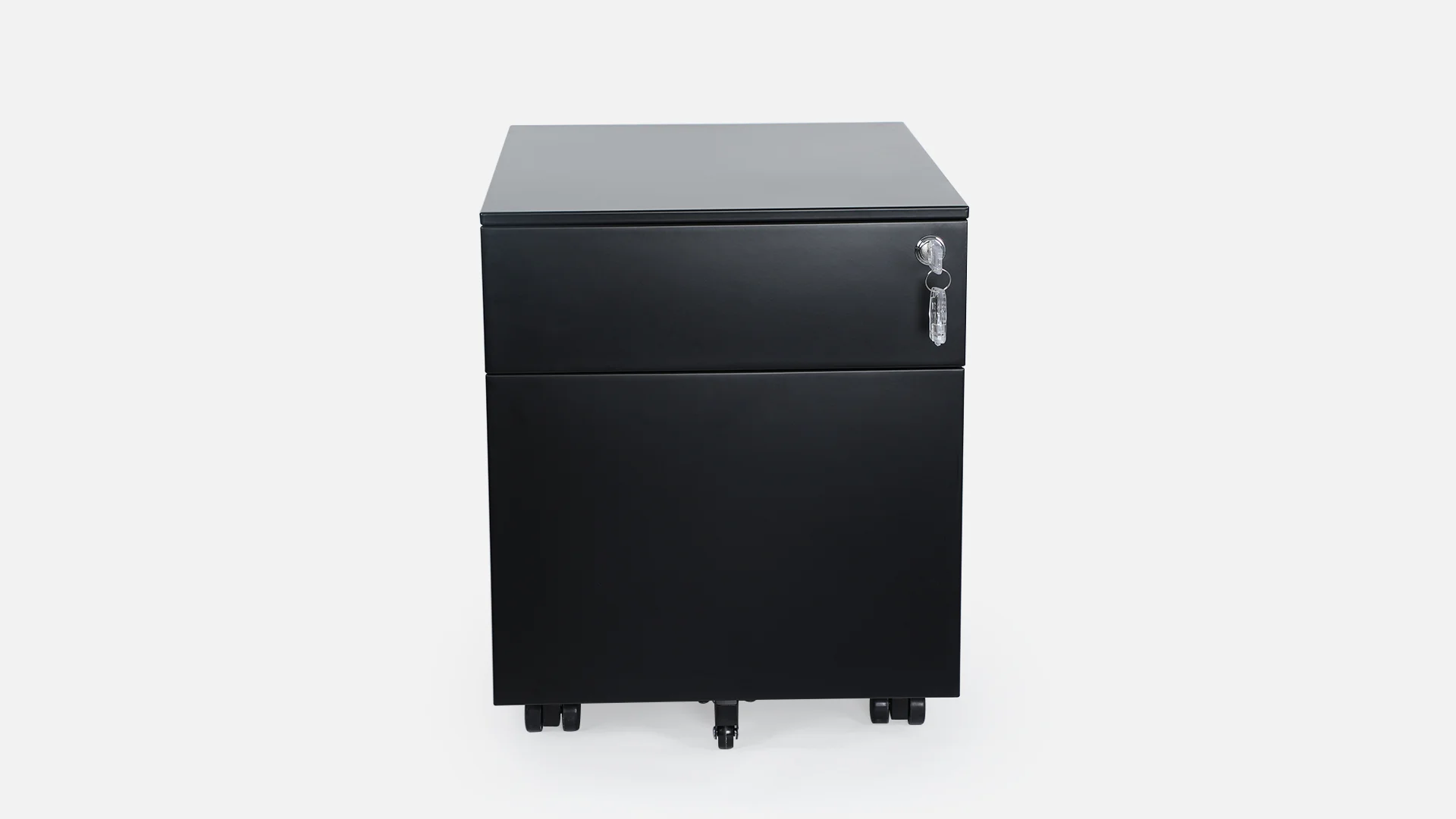 AOKE Wistopht Filing Cabinet: Standard
99 Bewertungen
Visit our store
Kostenloser & flexibler Versand
GroßbestellungSparen Sie bis zu 

14%
Color:

Not available

Not available

Not available
Jetzt kaufen
In den Warenkorb legen
Kostenloser Versand Dec 07 - Dec 11 KOSTENLOSE 30-tägige Rückgabe.
Verkauft und versandt von Aoke

Price Match Guarantee
AOKE Wistopht Filing Cabinet: Standard auf einen Blick.
By Autonomous x Wistopht

More than just storage, the Standard Filing Cabinet is a simple, modern, contemporary companion product for your office. Plus, it doubles as a footrest thanks to its high weight capacity. Keep your workspace neat and tidy with this multifunctional organizing tool.
• Double-layer drawers
• Large internal space
• Customizable divider
• Made from SPCC steel
• Gloss finish
• Lockable drawers and wheels
• Multi-purpose, space-saving
• Convenient & simple installation
• ANSI/BIFMA X5.9-2019 certified
Tief in die Spezifikationen eintauchen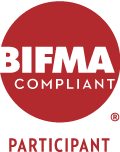 Merkmale
FAQs
Spezifikationen
Bewertungen
4.7
2-Drawer File Cabinet with Lock and Wheels: Secure Storage Solution
A reliable file cabinet is a must-have under-desk storage in any office or workspace when organizing and storing important documents. A 2-drawer file cabinet with lock and wheels offers security and convenience, ensuring your files are protected while providing easy mobility. Let's explore the features and benefits of a 2-drawer file cabinet with lock and wheels, as well as factors to consider before purchasing such office storage solutions. Before diving into the details, look at the Autonomous x Wistopht Standard Filing Cabinet. The vertical 2-drawer file cabinet with a lock is designed to meet the needs of modern offices, combining functionality, durability, and aesthetics. Its sleek design and versatile features make it a perfect addition to any workspace. The double-layer drawers have great internal space, enough to store all your necessary office desk accessories in an organized manner. To further organize the stuff you put in the drawer, a customizable divider makes it easy to store a lot in much less space. Let's look into more of the key features of this outstanding 2-drawer file cabinet with lock in detail:
2-Drawer Configuration & Locking Mechanism
The filing cabinet features two spacious drawers that accommodate letter-sized documents, files, and other essentials for home office setup ideas. These drawers also have a customizable divider, making it easier to customize the space according to your needs. Each drawer has a secure lock, providing peace of mind and protecting confidential information. Moreover, the wheels also have an in-built locking system that keeps them snug in one position and prevents them from wobbling or gliding unnecessarily.
Smooth-Glide Wheels & Durable Construction
The cabinet is equipped with wheels, allowing for effortless mobility. You can easily move the cabinet from one location to another without straining yourself. Made from high-quality materials, the 2 drawer file cabinet with wheels is built to last. It can withstand daily use and keep your documents safe for years. It is made from high-quality SPCC steel and a classy glass finish, making the 2 drawer file cabinet with lock a durable and aesthetically pleasing option both at once. Moreover, the glass finish prevents unnecessary surface scratches as well.
Stylish Design
The cabinet's sleek and modern design adds a touch of elegance to any office environment. It seamlessly blends with various interior styles, making it a versatile choice. It is available in a milky white color with black drawers inside, which contract beautifully against each other.
Understanding the Benefits of a 2-Drawer File Cabinet with Lock and Wheels
A 2-drawer file cabinet with lock and wheels offers numerous advantages, making it an essential piece of furniture for any office or workspace. Let's delve into the key benefits it provides:
1. Security and Confidentiality
One of the primary advantages of a 2-drawer file cabinet with lock and wheels is enhanced security. With a reliable locking mechanism, you can keep your confidential documents protected from unauthorized access. Whether it's sensitive client information, financial records, or personal files, having a lockable cabinet adds a layer of security to your workspace.
2. Organization and Efficiency
A cluttered workspace can hinder productivity and make it challenging to locate essential documents when needed. A 2-drawer file cabinet with lock and wheels promotes organization and efficiency by providing a dedicated space to store and categorize your files. With multiple drawers, you can easily separate different documents, making them readily accessible whenever required.
3. Mobility and Flexibility
The addition of wheels to a file cabinet offers unparalleled mobility and flexibility. You can effortlessly move the cabinet around your office or workspace, allowing for easy rearrangement or convenient access to documents during meetings or collaborative projects. This mobility eliminates the need for lifting or carrying heavy files, reducing strain on your body.
4. Space Optimization
In many office settings, space is often a valuable commodity. A 2-drawer file cabinet with lock and wheels optimizes space utilization by providing vertical storage. Instead of occupying a significant amount of floor space with multiple cabinets, you can conveniently place the file cabinet in a corner or under a desk without sacrificing storage capacity.
5. Durability and Longevity
Investing in a high-quality 2-drawer file cabinet with lock and wheels ensures durability and longevity. The robust construction and materials used in these cabinets guarantee that they can withstand the rigors of daily use without compromising their functionality or structural integrity. This long-lasting investment saves you money in the long run and provides a reliable storage solution for years.
Factors to Consider Before Buying a 2-Drawer File Cabinet with Lock and Wheels
When considering the purchase of a 2-drawer file cabinet with lock and wheels, it is important to evaluate several factors. Firstly, assess the size and storage capacity of the cabinet to ensure it can accommodate your specific needs and comfortably hold your documents and files. Pay attention to the quality and reliability of the locking mechanism, opting for cabinets with robust locks that provide adequate security and are resistant to tampering. Check the quality of the wheels, choosing cabinets with sturdy and smooth-glide wheels that can maneuver easily on different floor surfaces without leaving marks. Consider the materials used in the construction of the cabinet, prioritizing durable options like steel or metal for superior strength and longevity. Finally, take into account the aesthetics and design of the cabinet, ensuring it aligns with your office decor and enhances the overall visual appeal of your workspace.
Keep your files safe and mobile with ease!
A 2-drawer file cabinet with lock and wheels is a practical and versatile storage solution for any office or workspace. It provides secure storage, effortless mobility, and optimal organization of important documents. If you have studio apartment storage ideas, check out this 2-drawer file cabinet with lock and wheels from Autonomous. It will make storing stuff a lot easier.