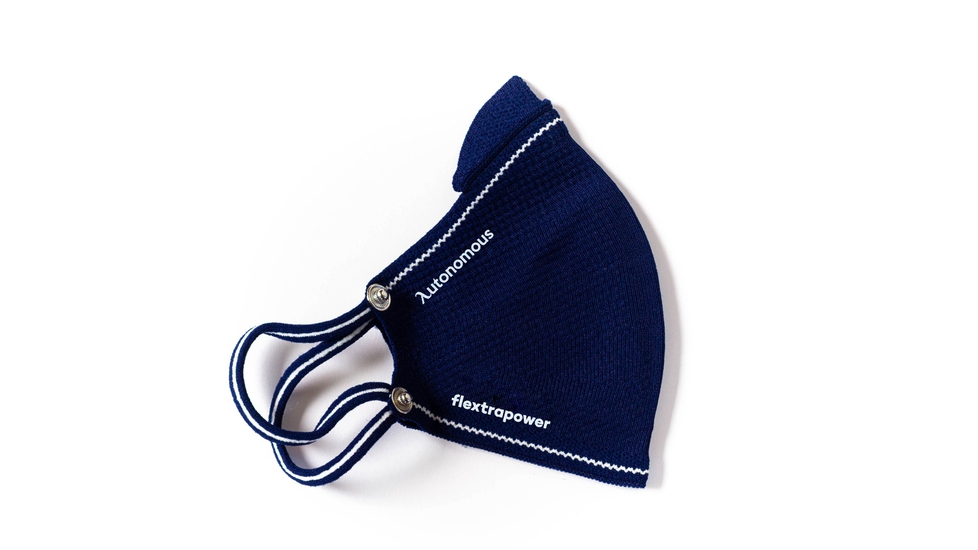 Autonomous Graphene Antiviral Mask
Verkauft und versandt von Autonomous
Kostenloser Versand Jan 26 - Jan 30
Entsperren Sie Geschäftspreise mit geschäftlicher E-Mail
Auf Lager
Secure payment
Kaufen Sie in großen Mengen?
0
Haben Sie ein komplizierteres Projekt?
Ausfüllen
diese Form
oder ruf uns an unter
(+1) 888 384 7374
Autonomous Graphene Antiviral Mask auf einen Blick.
• Made from Graphene - a super material
• Helps remove 99.99% of virus particles
• 3 protective layers
• Super lightweight, breathable
Tief in die Spezifikationen eintauchen
Graphene Antiviral Mask – Keep Yourself And Your Surroundings Safe
The COVID-19 pandemic is still going strong. However, now we know how to defend ourselves against it, and Graphene Antiviral Masks have just become part of the solution. These innovative masks are one of the newest additions to the market, and they come with diverse features that can help you be more protected compared to the options available in the market. The fabric face masks have been designed to be reusable and easy to wash. Hence, you will not produce waste while using it. Additionally, it has been built on a special material that can eliminate 99.99% of viruses, having a better performance than most of the masks available in the current scenario. As we're all slowly heading to the office, we need to adopt certain office safety tips. Antiviral face masks are a must while going back to the office, and here we present you with one of the best masks available in the market.
Benefits Of Antiviral Mask
The Graphene Antiviral Mask has been designed to protect you against 99.99% of the viruses. The hydrophobic shield will repel 90% of airborne droplets. That is not all. However – there is more to this mask than what you'd expect. The network of hexagonal carbon atoms that compose this antiviral face mask is as sharp as possible. As a result, it can kill off the virus as soon as they try to penetrate through its surface. However, there are more features on this mask that make it an excellent change regarding the other options available in the market. It has been designed to keep you protected and comfortable throughout the day.
Lightweight and comfortable: One of the biggest problems with fabric face masks is that they're uncomfortable and end up causing ear pain, or perhaps if you use glasses, they end up messing with your vision. However, this mask has been designed to kill the viruses and keep you as comfortable as possible while you're using it. This mask has a total weight of one gram. Unfortunately, most masks are too heavy, which causes your head to make extra effort to carry them. However, you can be sure that the Graphene Antiviral Mask will help you be as comfortable as possible while you're working, walking, or doing any other activity.
Breathable, durable and reusable: We all know that not all masks allow you to breathe appropriately. However, this mask is made of Graphene nanosheets, which allows the air to travel in and out easily. In addition, it has one millimeter of thickness, making it uncomplicated for you to breathe regardless of the activity you're engaging in at the moment. Again, the Graphene sheet has been designed to be as durable as possible. The Graphene nanosheet is quite resistant to wear and tear, allowing you to wash it multiple times without it losing its quality or breaking in the process. You won't need any other facemasks for a long time.
Why should you choose a 100-cotton face mask?
100 cotton face masks are better than other options for diverse reasons. They're more resistant and can be washed multiple times without losing their properties. You can wear them comfortably without problems, allowing you to be as comfortable as possible throughout the day. Thanks to the inclusion of the graphene nanosheet, you'll be completely protected against virus particles and pollutants. There are different reasons why using the Graphene Antiviral Mask can be beneficial for you. While we still have a long way to go, we now have diverse ways of protecting ourselves against the different threats to our health. Wearing a facemask can help you keep your body in good shape, even in enclosed spaces.
Autonomous + Flextrapower
Autonomous and Flextrapower have collaborated to create this mask. It is one of the must-have office accessories if your organization plans to go back to the premises soon or if it has already happened. It is available in five different colors, allowing you to wear different options based on your preferred color or perhaps your outfit. Thanks to the Graphene Antiviral Mask, you will be able to protect yourself and your loved ones from potential threats to your health. It will work as a shield against the virus particles in the air, allowing you to enjoy different social occasions without worries.
Häufig gestellte Fragen
Sie sehen die Antwort auf Ihre Frage nicht?