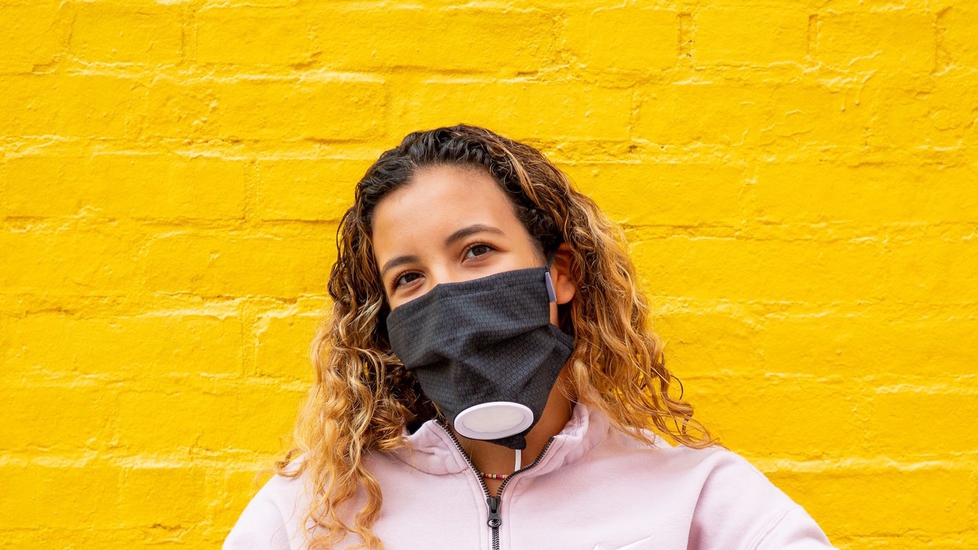 Kostenloser Versand Feb 06 - Feb 08
Sold and shipped by KLNAIR. Visit our store
• Filters 99.99% of bacteria and viruses and 99.5% of air particles down to 0.1um • Adjustable ear loops and a hidden adjustable nose piece • Replaceable filters and nose piece • 10 hours of continuous use on one battery charge • Three-way adjustable airflow controls
• 1-year warranty
Where Innovation and Personal Air Purification meet, the KLNAir mask offers superior respiratory protection with a wearable air purifier that provides a constant stream of fresh purified air.
Tief in die Spezifikationen eintauchen
Häufig gestellte Fragen
Sie sehen die Antwort auf Ihre Frage nicht?
How long does the filter last?
The filter should be changed within 7 days from first use or when the filter visibly changes color from particulate loading.
What is the KLNAir filter made of?
The filters are made of polypropylene and blended synthetic fibers.
What can KLNAir Mask filter?
The KLN Air Mask is designed to protect against microscopic particles, airborne pathogens, viruses, car smog, cigarette smoke, mold, dust, pollen, spores, and dust mites. This product is not suitable for filtering volatile organic compounds (VOCs) ozone or carbon monoxide (CO).