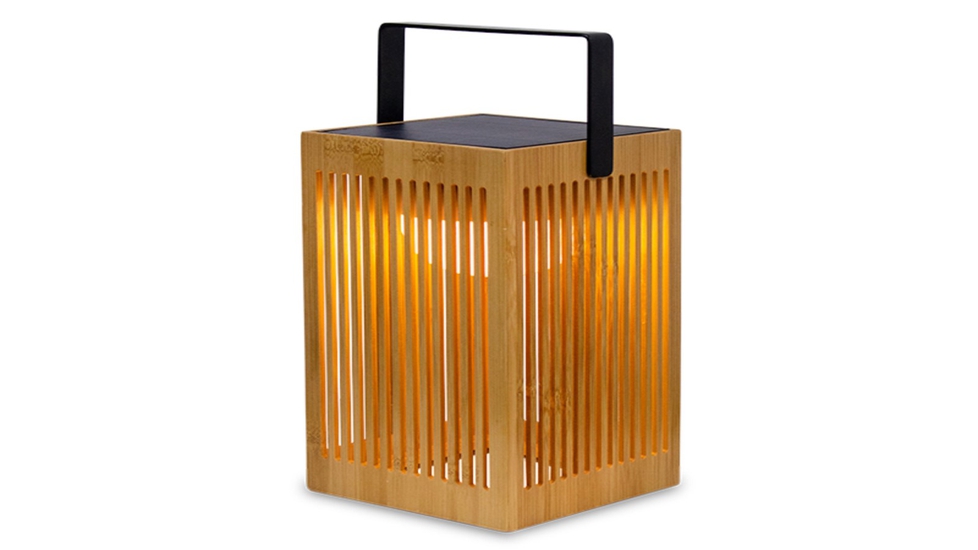 NEWGARDEN Solar Cordless LED Okinawa 900-Lumens Lantern: Hand Made Bamboo
Solar Cordless LED Lantern
Kostenloser & flexibler Versand
GroßbestellungSparen Sie bis zu 

28%
Jetzt kaufen
In den Warenkorb legen
Kostenloser Versand Dec 10 - Dec 12 KOSTENLOSE 30-tägige Rückgabe.
Verkauft und versandt von NEWGARDEN
• Versatile Charging Options: Harness solar power or use a micro-USB cable for charging. • Rapid Charge Technology: Fully charges in just 4-6 hours with a 5V – 2A charger. • Extended Illumination: Enjoy up to 20 hours of continuous lighting at the weakest intensity. 900 Lumens. • Intelligent Light Control: Customize brightness with 3 warm light intensities using the LED lamp. • Glare-Free Illumination: Experience uniform and anti-glare light for comfortable night activities. • Durable and Eco-Friendly Design: Crafted with natural bamboo, treated for mold resistance. • Effortless Portability: Equipped with a powder-coated aluminum handle for easy transport.
• 1-year warranty
The Okinawa portable solar lantern is a sustainable and stylish lighting solution for outdoor spaces. It charges during the day and emits a 900 lumen glow at night, with up to 20 hours of illumination. The magnetic base of the cherry bulb attaches easily to the solar panel, and the included remote control allows for adjustable light intensity.
Tief in die Spezifikationen eintauchen
Merkmale
FAQs
Spezifikationen