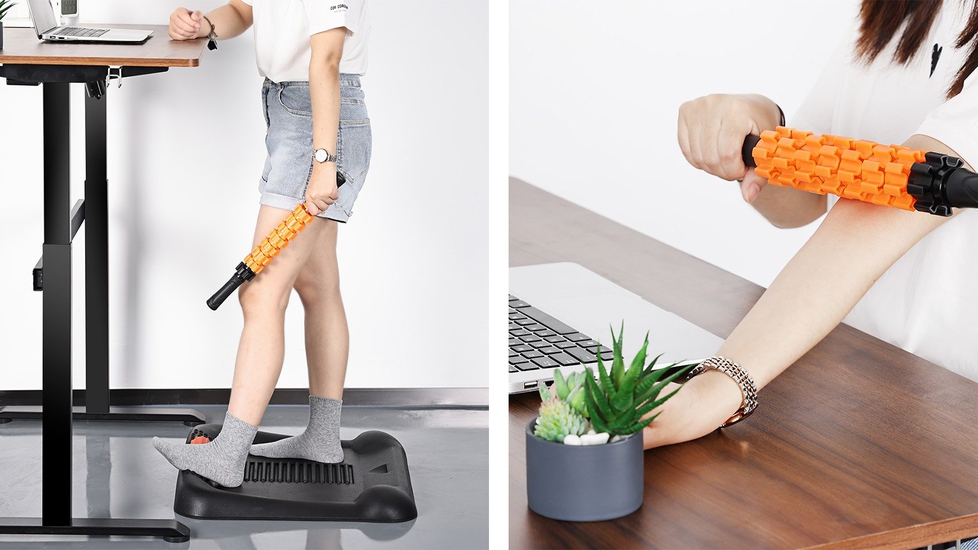 Nur noch 13 übrig
FENGE Anti Fatigue Mat: Foot Massage Bar
Sold and shipped by FENGE. Visit our store
Secure payment
Laden Sie es Ihrem Unternehmen in Rechnung
$78.14
• Color: Black • Material: 100% Recyclable Material • Dimensions: 25.1" x 22" x 3.4" • Waterproof and Easy to Clean • Comfortable Non-Slip Elastic Surface
• 2-year warranty
The standing mat is made of sturdy and durable safe material, which will not deform over time, so it can be used with confidence. If there are stains, simply wipe it with a damp cloth, which is very convenient. The standing mat is suitable for those who need to stand more. It can be used in your kitchen, living room, office, behind the counter, or your standing desk. You can put it anywhere you need.
Tief in die Spezifikationen eintauchen
Häufig gestellte Fragen
Sie sehen die Antwort auf Ihre Frage nicht?