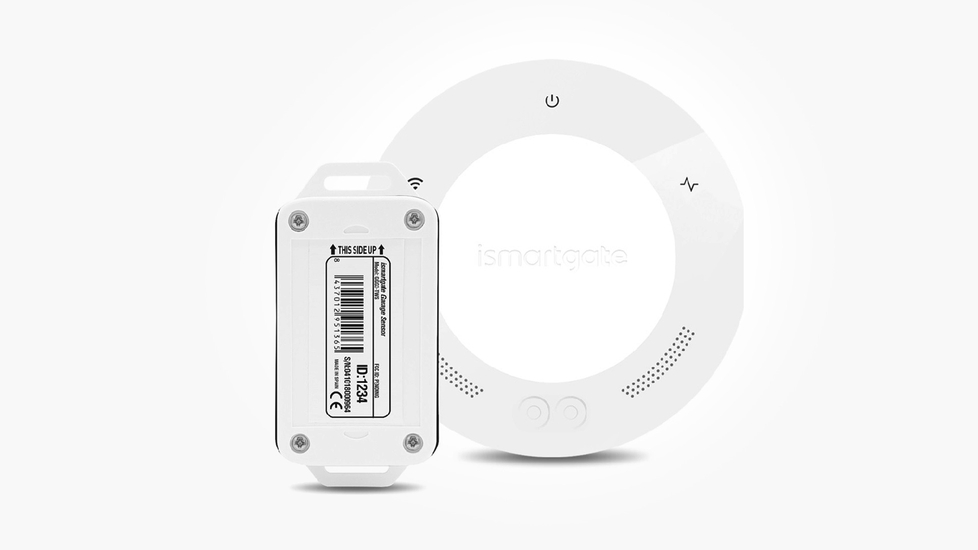 Ismartgate Official LITE Controller for Garage & Gate
ismartgate LITE garage door opener
Kostenloser Versand Feb 05 - Feb 07. Kostenlose Rückgabe am 30 Tag.
Sold and shipped by ismartgate Official. Visit our store
• Compatibility: ismartgate works with all garage door openers made after 1993 except with Chamberlain, Liftmaster and Craftsman openers with Security+ 2.0 technology. ISMARTGATE LITE IS FOR USE ON ONE DOOR ONLY. • Voice control and universal home integration: ismartgate works with major smart home platforms for free: Apple Homekit, Google Home, Amazon Echo and iFTTT! Ask Siri, Google Assistant or Alexa to open or close the door for you. Ask them for the status of the garage at any time and create scenes or home automations with other devices and services through our GarageWiFi & Gates iFTTT channel. • The smart opener with most features: ismartgate allows you to create different user accounts (restrictions by time, door and location). It also allows you to integrate your existing IP camera for real time video monitoring and recording from ismartgate app. ismartgate allows remote operation (open/close) of garage and remote alerts (open/close/left open) too! • Automatic Open/close with GPS or time: ismartgate will automatically open or close your garage door when approaching or leaving your home (or at a given time). Simply link ismartgate to iFTTT to enjoy this feature! • Customizable app: ismartgate allows you to upload a picture of your garage door when open and closed. You can also choose if you want the "open/close" button to be "up and down" or "left to right".
• 2-year warranty
ismartgate LITE is a smart WiFi opener to remotely open, close and control your garage door or gate from anywhere with your Smartphone. You will also get notified when door is open, closed or left open both via Smartphone and email. The ismartgate LITE will also tell you the garage temperature and the sensor battery condition. Ismartgate LITE is compatible with HomeKit, Google Home, Samsung SmartThings and iFTTT or with native iOS/Android App. Create different scenes with the rest of your smart home. ismartgate LITE includes key features such as video, user management, audio player, 1 garage door or gate control, compatibility with wireless sensor and wired sensors. ismartgate LITE will also automatically open or close your garage or gate based on your GPS location or at a given time of the day.
Tief in die Spezifikationen eintauchen
Häufig gestellte Fragen
Sie sehen die Antwort auf Ihre Frage nicht?