Autonomous SmartDesk Core
- Home Office Standing desk
Buy now
Add to cart
FREE shipping May 31 - Jun 02. FREE 15-day returns.
Bought by 2,100+ Microsoft employees
Sold and shipped by Autonomous.
Autonomous SmartDesk Core at a glance.
The essential standing desk. For all-day productivity and increased well-being.
• Lifts 265 -270 lbs with ease
• Solid steel frame
• Electric dual motor
• 2-stage frame
Programmable Keypad Desk
• Height-adjustable between 29.4" to 48"
• 4 programmable keypad settings
• 2 desktop options with pre-drilled holes: 53"L x 29"W or 70.5"L x 30" W (XL size desktop available only in the US + CA)
• 5-year warranty
Deep dive into specs


BEYOND INDUSTRY STANDARD
A generous height range.
Ideal for a broad range of bodies, the SmartDesk Core is adjustable from 29.4" all the way to 48". Explore your perfect sit-to-stand.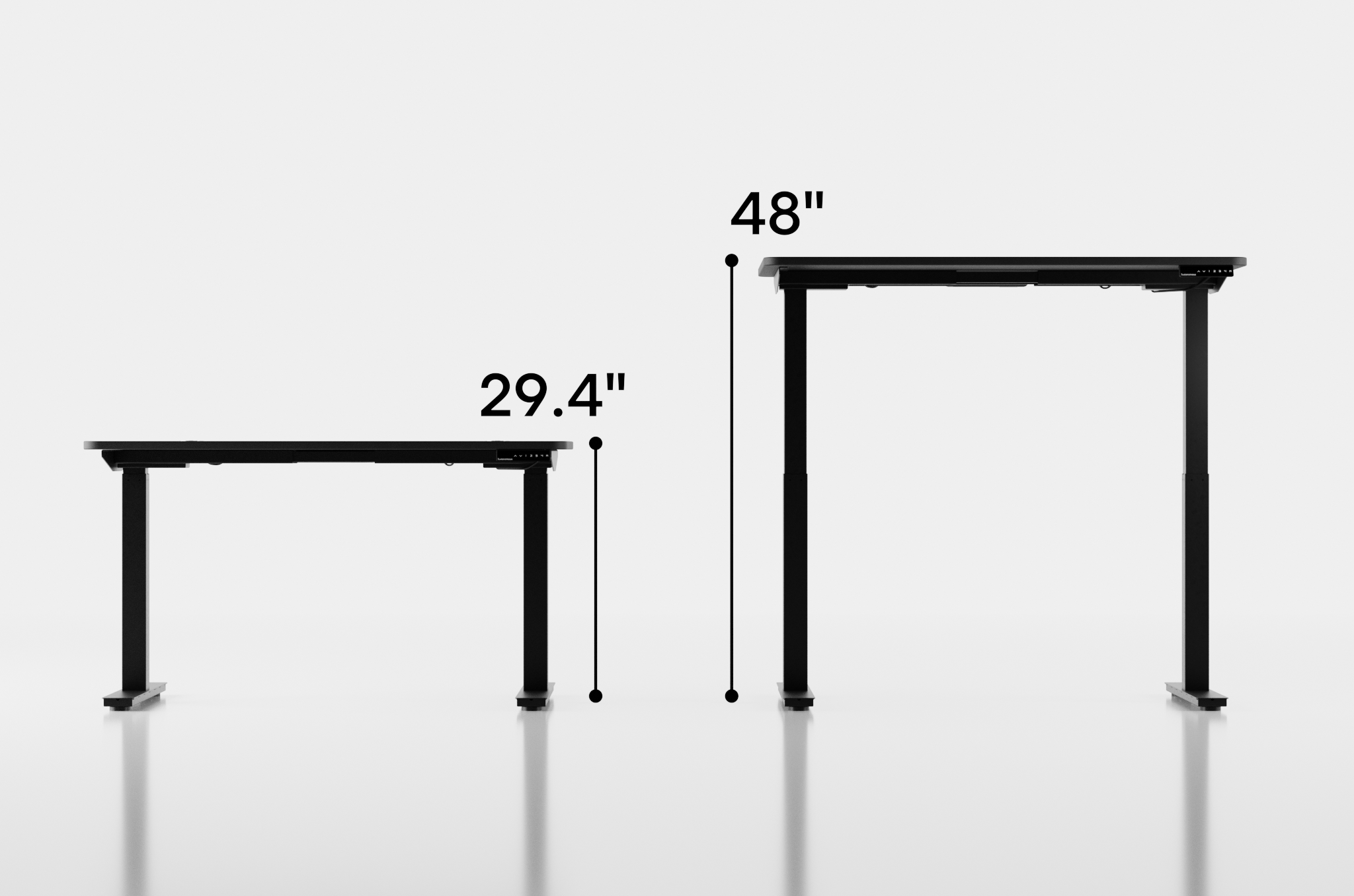 PROGRAMMABLE KEYPAD
Simple controls for greater convenience.
Save up to 4 custom heights to move effortlessly between them. Set yourself up for success.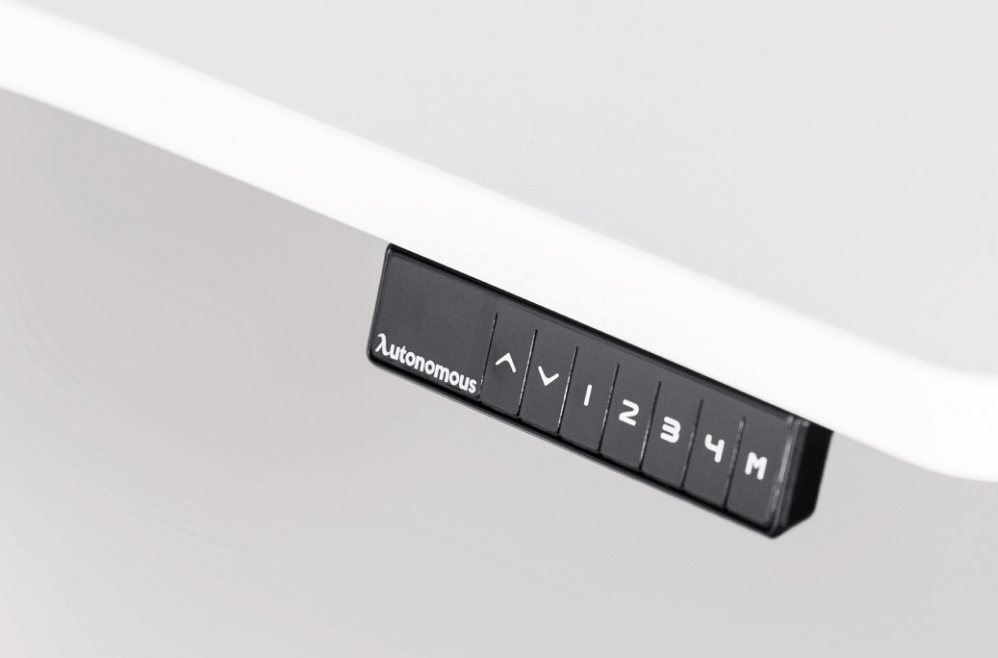 2 STAGE LIFTING COLUMNS
All about that core strength.
Lifts 265 lbs at just 50 dB. Moves 1.1" a second while carrying its maximum load, and stays rock-solid the entire time.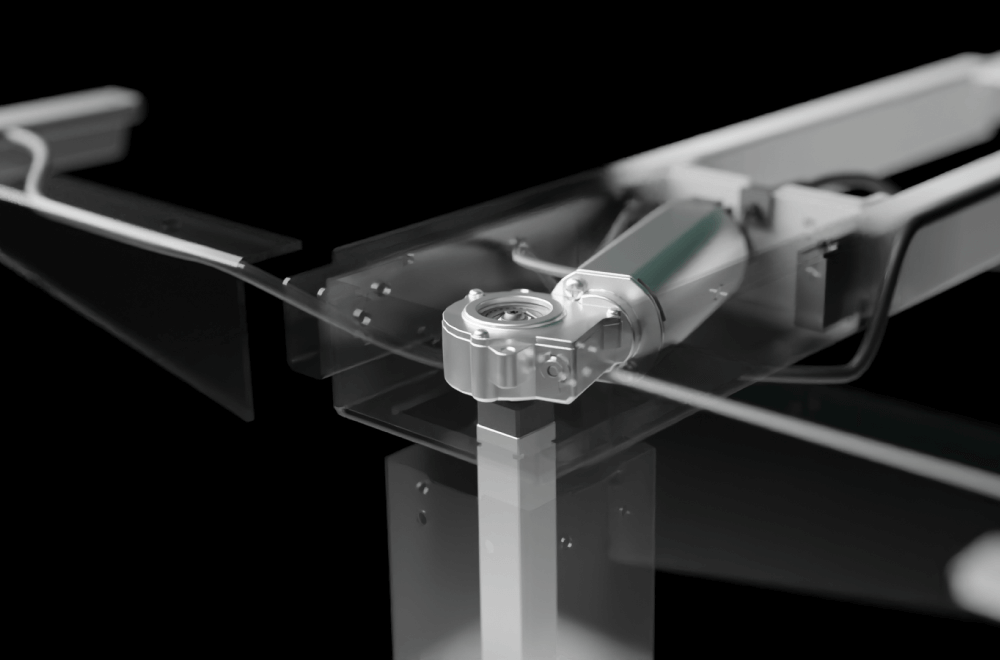 ROBUST CONSTRUCTION
Certified super durable.
Stands on a solid steel frame, powered by an energy-efficient dual motor. Globally vetted for strength and safety by UL, BIFMA, and EMC.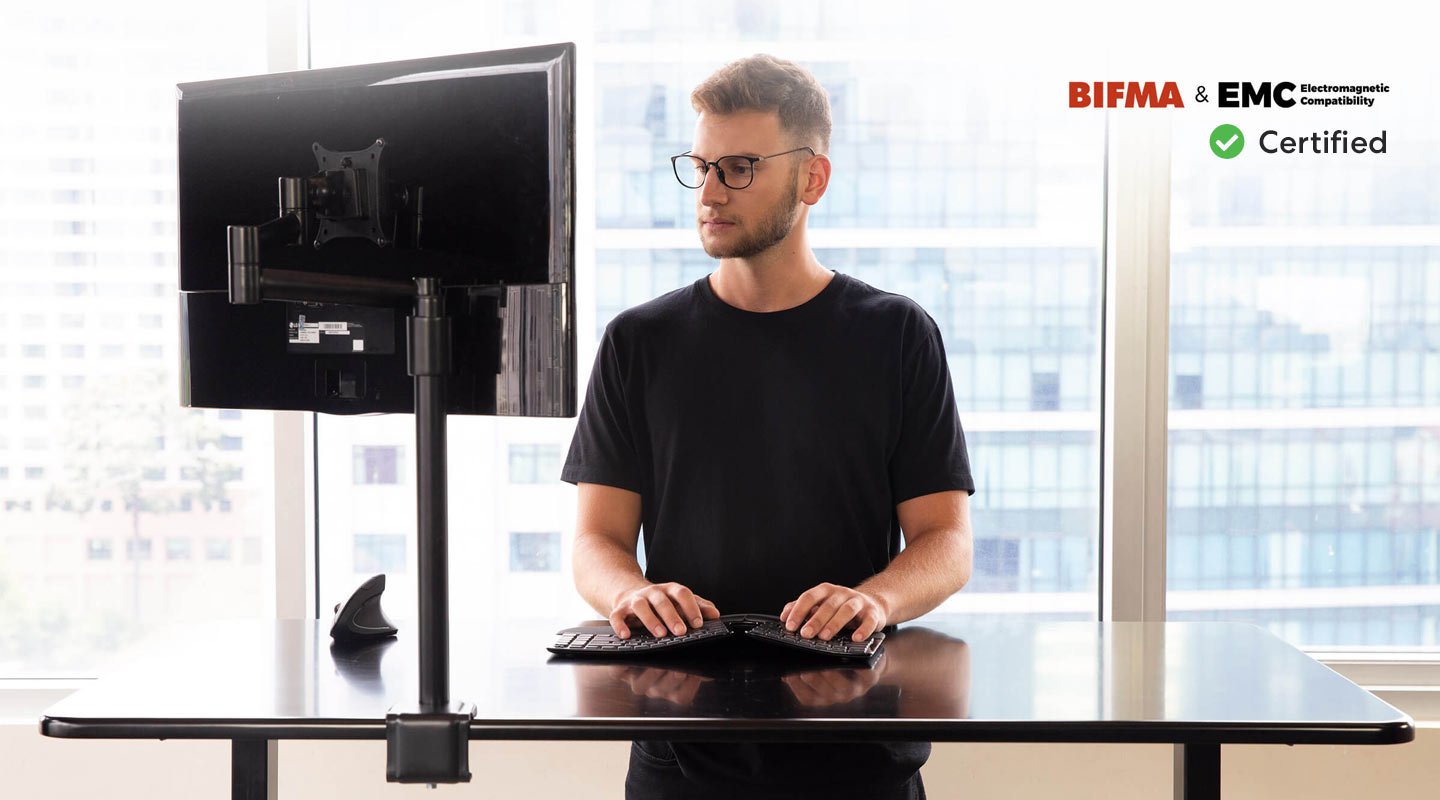 More options. Better choices.
For those who have a modest office space and need a compact solution, choose between the 43"x24" or 53"x29" desktop. For a more robust and solid desktop option, we now offer a Chunky Oak Top with a hefty 1.6" thickness.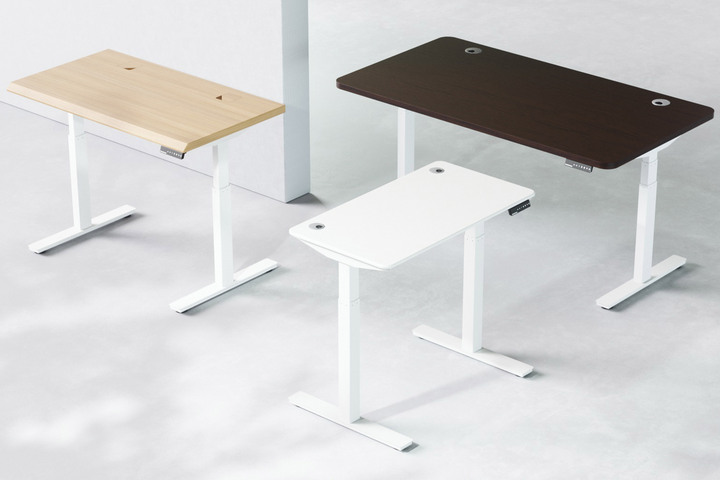 Find the right work-life balance
Take a stand against a sedentary lifestyle - there are no dull days with an increased sense of focus and creativity. Home standing desks supercharge your workspace. Choosing the healthy option for your home office standing desk boosts your mood and keeps your productivity levels sky-high.
Best Home Office Standing Desk
A Rock-solid motorized desk frame - Great performance, almost silent
Made with a heavy duty industrial steel frame and combined with an advanced dual-motor system, all of our home standing desks are steadfast and can easily lift up to 265 lbs. - more than enough for most home office gear. The SmartDesk Core comes with a keypad that enables you to program 4 custom height presets. As the dual-motors produce only 45 db of sound, you can glide almost silently between your favorite sitting and standing positions with your home standing desk at just the touch of a button.
Keep your excitement alive - Unleash your potential - Fit your home office decor
Working is such a big part of our lives - it's important that we enjoy what we're doing, wherever we're working. Home standing desks have been proven to increase your energy levels, making for a more positive and productive working day. See how a home office standing desk can give you the enthusiasm and energy you need to get through that midday slump. The greatest aspect of building a home office is creating a totally personalized space where you can do your best work. The addition of a home standing desk increases physical activity, helping you to unleash your creativity, increase your productivity and fast-track your working progress. Strong, sturdy and stylish. Our home standing desk tops come in a range of options, from high-quality MDF wood (in black, white, walnut and white oak) to a beautifully finished natural bamboo. You can customize the color and material of your SmartDesk Core to perfectly fit your home office decor.
Peerless Manufacturing - Vetted for Safety, Strength and Compatibility
Our SmartDesk Core workstations are fabricated by experienced industrial manufacturers who are market leaders in crafting long-lasting and lovingly-made products. All our home office standing desks carry certification from the global safety body UL, one of the U.S.'s oldest independent inspection agencies. Our products strength and environmental safety claims have also been certified by the Business and Institutional Furniture Manufacturers Association (BIFMA). Finally, this home standing desk has been certified for Electromagnetic Compatibility (EMC), meaning it's the best standing desk for home office that is safe for all of your electronic devices.
Is the SmartDesk Core right for you?
The SmartDesk Core is a home standing desk and an office standing desk perfect for working professionals who want to take their workflow to the next level. Are you looking to buy a home standing desk? Explore why the SmartDesk Core is the best standing desk for home office.
A perfect fit in any space
The SmartDesk Core is a home standing desk designed with minimalist aesthetics, optimized for a perfect fit in nearly any home or corporate office setting. Anyone looking to buy a home standing desk can choose from a variety of different colors and finishes: the frame is available in white, black, and grey, and the table tops are available with bamboo, classic walnut, smooth white, and sleek black finishes. For gamers, a stealthy all-black desk can provide the perfect backdrop to all of your colorful gaming gear LEDs. Alternatively, an all white desk can be a great minimalist choice for those who want a smart, clean look to their desk setups. Wood finishes (bamboo for a lighter aesthetic and walnut for a darker mood) are a classic favorite for desk setups that add a touch of class and sophistication. The technological innovations are part of what make the SmartDesk Core truly special. Its powerful dual electric motor is whisper-quiet, making it appropriate for the home or the workplace without being loud enough to bother your coworkers or roommates. No matter what your style or aesthetic, the SmartDesk Core blends in and incorporates, rather than dominating the aesthetic of your office space. It's your space, your work, your SmartDesk, and it's the best standing desk for home office designed to compliment you.
Who is it for?
The SmartDesk Core is specifically designed for working professionals who want to buy a home standing desk to upgrade their home offices with a more ergonomic standing option. Developers, creative professionals, IT, accountants, executives, the list goes on. No matter what professional tools you use, the SmartDesk's spacious surface is enough to handle all of it—up to 265 lbs! Not only is it great for work, it's great for play too. Gamers can benefit from this amazing home office standing desk, with the option to sit or stand to keep their energy levels up and their eyes on the prize.
Health benefits
The SmartDesk Core is for anyone who values their health and wants to get the most out of what they do every day. Science tells us that a sedentary lifestyle can have negative long-term health impacts, causing back pain, circulation problems, and even carcinogenic effects that can lead to cancer. Having the option to stand even for just a few minutes every day can help you combat the ill effects of a sedentary lifestyle. Using methods like the Pomodoro method can help you time your workday and schedule work periods and break periods. You can also use it to time your sit-stand sessions! The SmartDesk Core features 4 programmable memory settings that you can use to present specific heights you need throughout the workday. That means you can take the guesswork out of hitting the right height; just the press of a button gets you to the right height every time.
FAQs
Don't see the answer to your question?
Does the frame of white standing desk use a single or dual motor frame?
We use the dual motor for the white standing desk frame. This motor type makes the SmartDesk's movement quieter, stronger and faster in comparison with the single motor.
Is the white adjustable standing desk sleek or matte white?
Our white electric standing desk is covered by sleek white. It is not too glossy. Just a smooth, pearly surface rather than the matte one.
How easily does the white standing desk get scratched?
Our white adjustable standing desk hardly gets scratched by light to medium forces thanks to 4 effectively protective layers. For customers who need full anti-scratch, check it out at the anti-scratch Standing Desk version here.