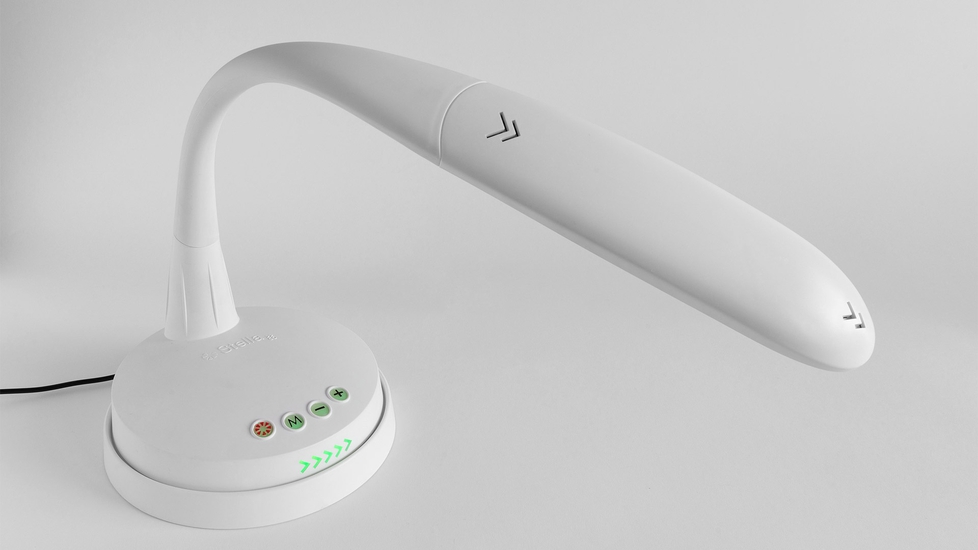 Working from home?
Obtenir des prix spéciaux
Wireless LED Task Lamp by Stella Lighting
$319
Portable battery powered LED lamp, with enough power for 11 hours on a single charge. Choose warm, natural, or cool light thanks to tri-spectrum technology and 10 levels of brightness.
Expédié sous 2 jours ouvrés
|
Livraison gratuite
& 30-le jour revient.
Faites-le payer à votre entreprise
Nous pouvons transmettre cette commande à un contact de bureau et demander le paiement en votre nom.
Économisez jusqu'à 10 %.
Achetez plus, économisez plus
Quantité
Prix unitaire ($)
| Quantité | Prix unitaire ($) |
| --- | --- |
Wireless LED Task Lamp by Stella Lighting en un coup d'œil.
• Portable LED lamp
• Low wattage consumption
• Minimal heat & no UV emitted
• No bulb replacement
• Qi-certified charging pad
• 2-year warranty
Plongez-vous dans les spécifications
FAQ
Vous ne voyez pas la réponse à votre question ?
When does my warranty start?
Your warranty is only valid when the product has been registered with the serial number from the box and known place of purchase, via
Stella Lighting website
.
Why do I need 3 color temperature modes? What are they each for?
Color temperature modes can be used to match the ambiance and level of light needed for the time of day and the type of space. Try all three to decide which one suits your needs best.
What will happen if I do not register the warranty right after purchasing?
You can register anytime before the warranty period expires (based on purchase date).
What makes Stella Lighting products better than other task lighting products on the market?
LED technology is more efficient, less power hungry, more adjustable, and doesn't require bulb changes. Plus, Stella comes with a repair and replacement warranty.
What do the different buttons on my lamp base do?
The "sun" button turns the lamp on and off, the up and down arrows change the dimming level, and the "M" button selects the color temperature mode (warm white, natural white or cool white).
When I plug my lamp in it flashes once then turns off, is there a short?
That flash is a good thing, and is a part of the normal lamp operation. It tells us that the LED's are functioning and the lamp has power.
When plugging the connector into the back of the lamp it seems to stick out a little or is loose.
A small amount of the metal of the plug will often be visible after the lamp is plugged in. This is perfectly safe and does not interfere with the lamp's function. If, however, your plug doesn't stay in place, please contact us for warranty or repair service.
If I need to ship the light back, what sort of packaging do I need?
We ask that you ship the light back in its original box. If you no longer have the retail box, please package the light in an appropriately sized box and include all accessories, such as power supply, remote, and warranty card and ensure that there is adequate packing material to protect the lamp.