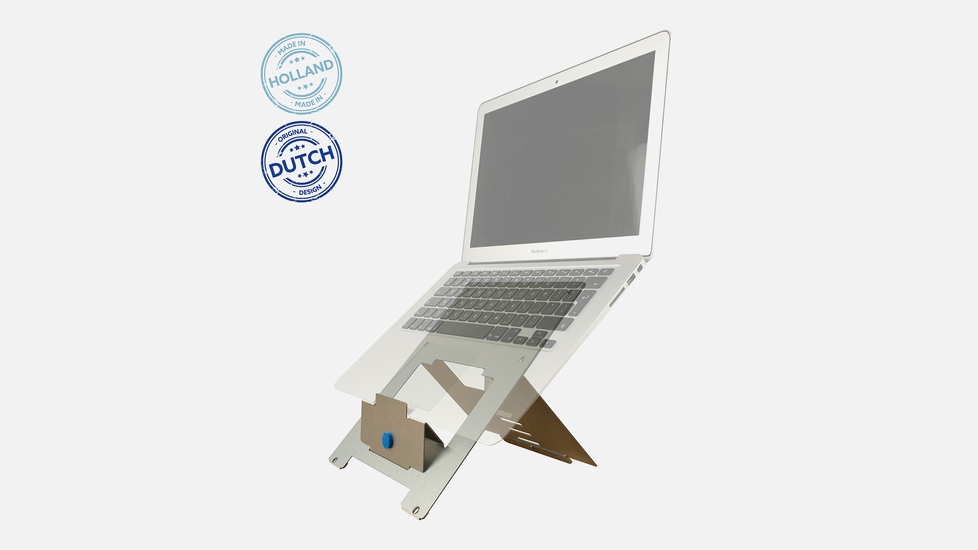 R-Go-Tools Ergonomic Laptop Stand, Aluminum Laptop Mount
$81
$129
(-37%)
Livraison gratuite et flexible
Acheter maintenant
Ajouter au panier
Livraison gratuite Jun 12 - Jun 14
Bought by 11 Adobe employees
Vendu et expédié par R-Go Tools.
• Lightweight ultrathin aluminum • Adjustable • Made in the Netherlands • Stimulates a straight posture • Easy to carry
• 2-year warranty
R-Go Ergonomic raisers easily bring your laptop screen to eye level which relieves the tension in your neck and shoulder muscles.
Plongez-vous dans les spécifications
Height Adjustable Laptop Stand
With the R-Go Riser, you can create a healthy workplace in no time. The stand is height adjustable and can easily be set at eye level. This prevents neck complaints.
Unique Ultra-Thin Design
The R-go Riser weighs only 6.7 oz and can easily carry a laptop weighing up to 11 lbs. This raiser is made of aluminum and is only 2.4 mm thick. This makes the R-GO Riser Laptop Stand easy to carry.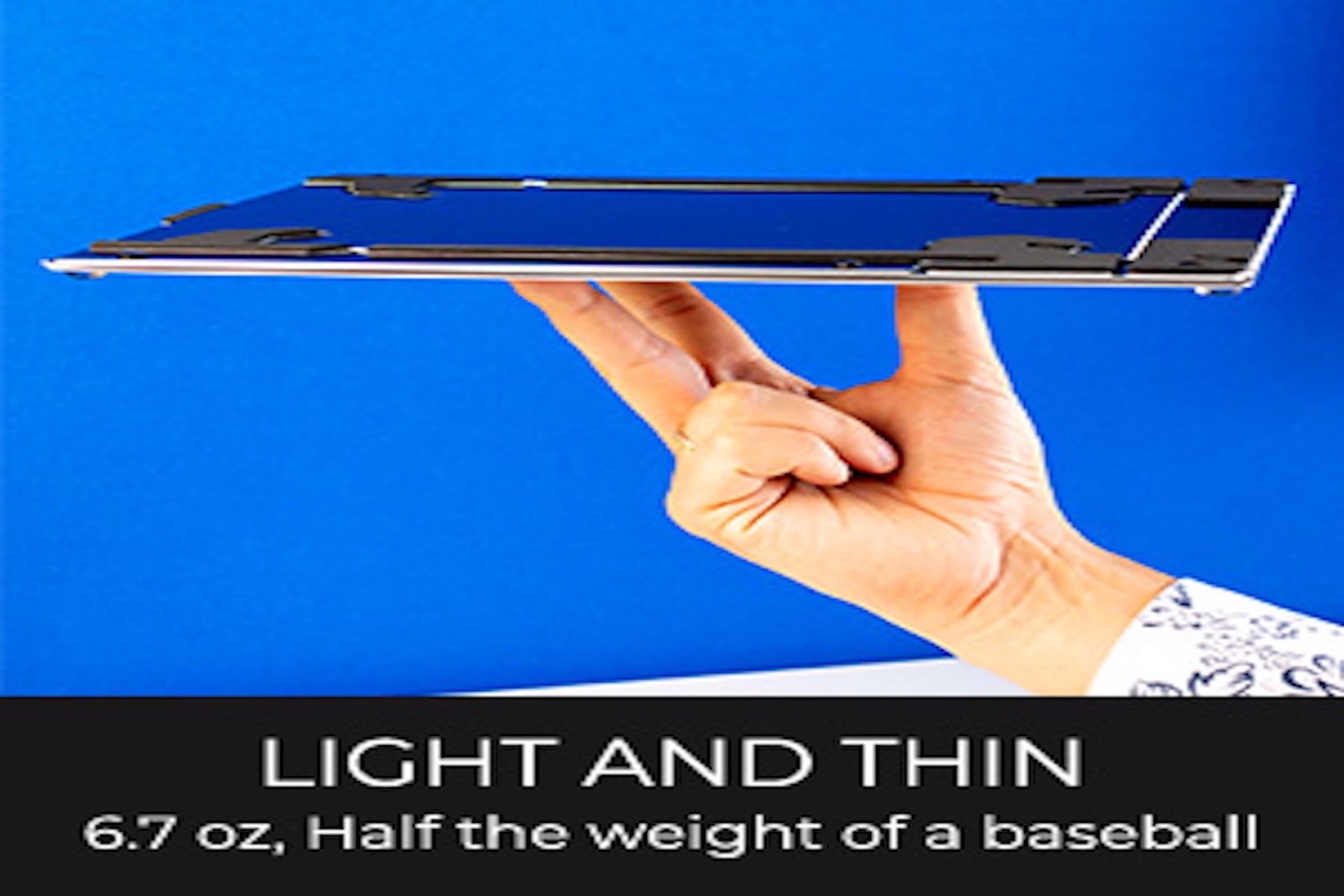 Ergonomic Design
Easy to raise your laptop height to get the most comfortable viewing position to prevent back, neck, and wrist pain. The stable structure makes your laptop and stand not easily deflected, so you can perform great in any occasion.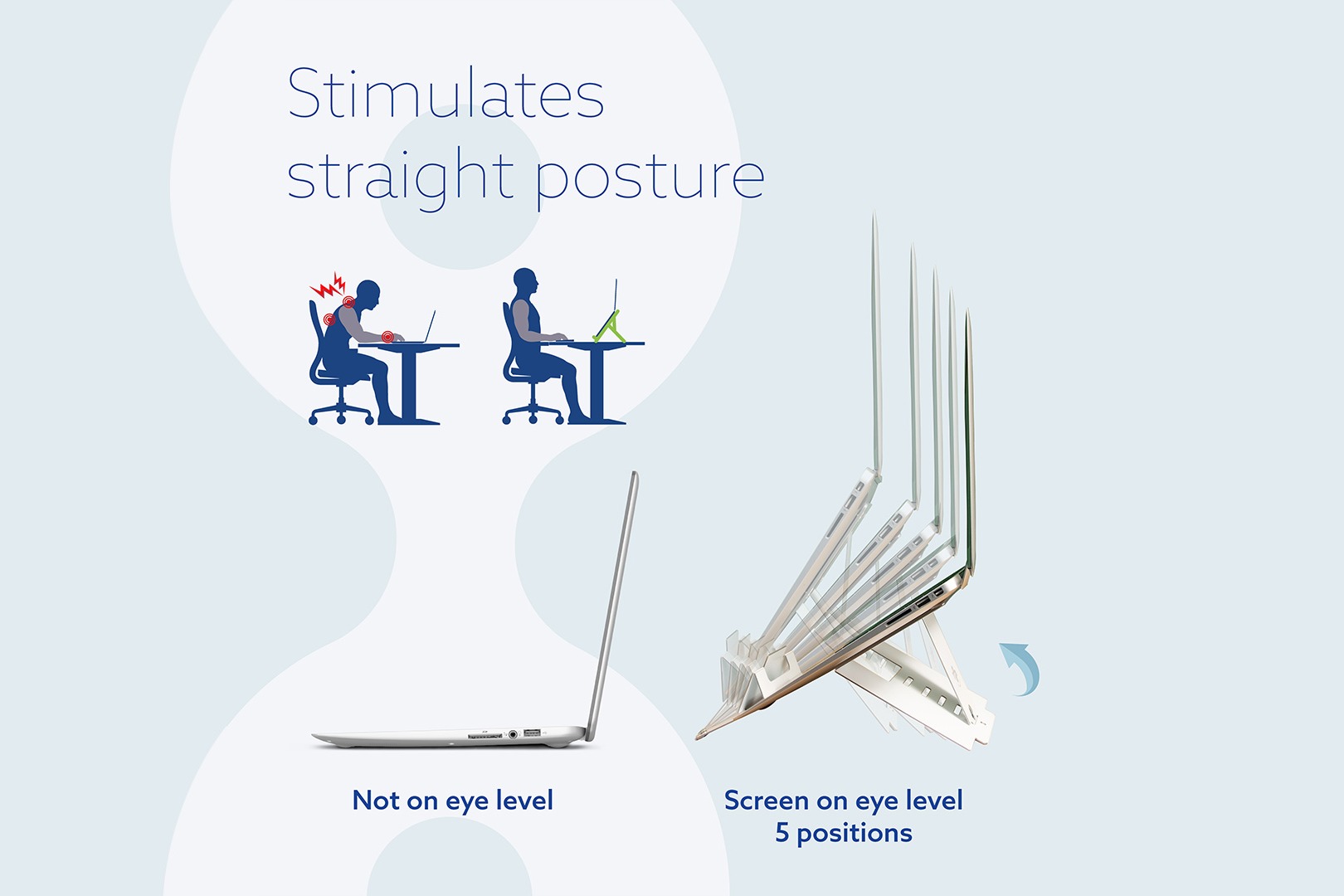 Cooling Better & Keep Desktop Organized
The ventilated elevator desk stand only has two holder hands, so there is more space to enable the heat to vent and keep your notebook computer from overheating. Also, you can organize your office items under the thin stand.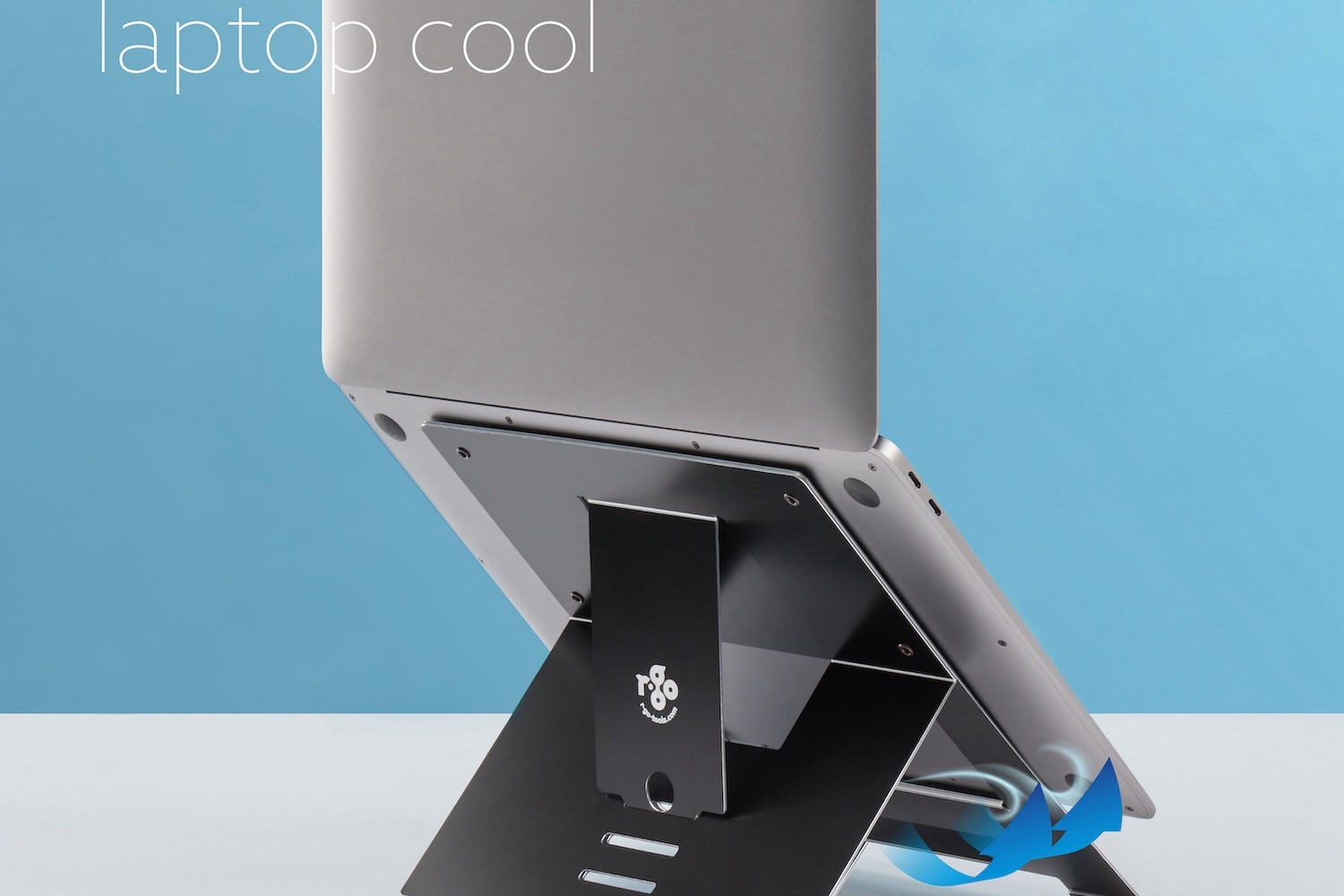 Get More Done in Greater Comfort!
Multiple Uses
This works for many different uses to hold a book, recipe cards, papers you are re-typing, research materials, and much more. Helps keep you organized and working more efficiently. Securely holds your notebook or tablet.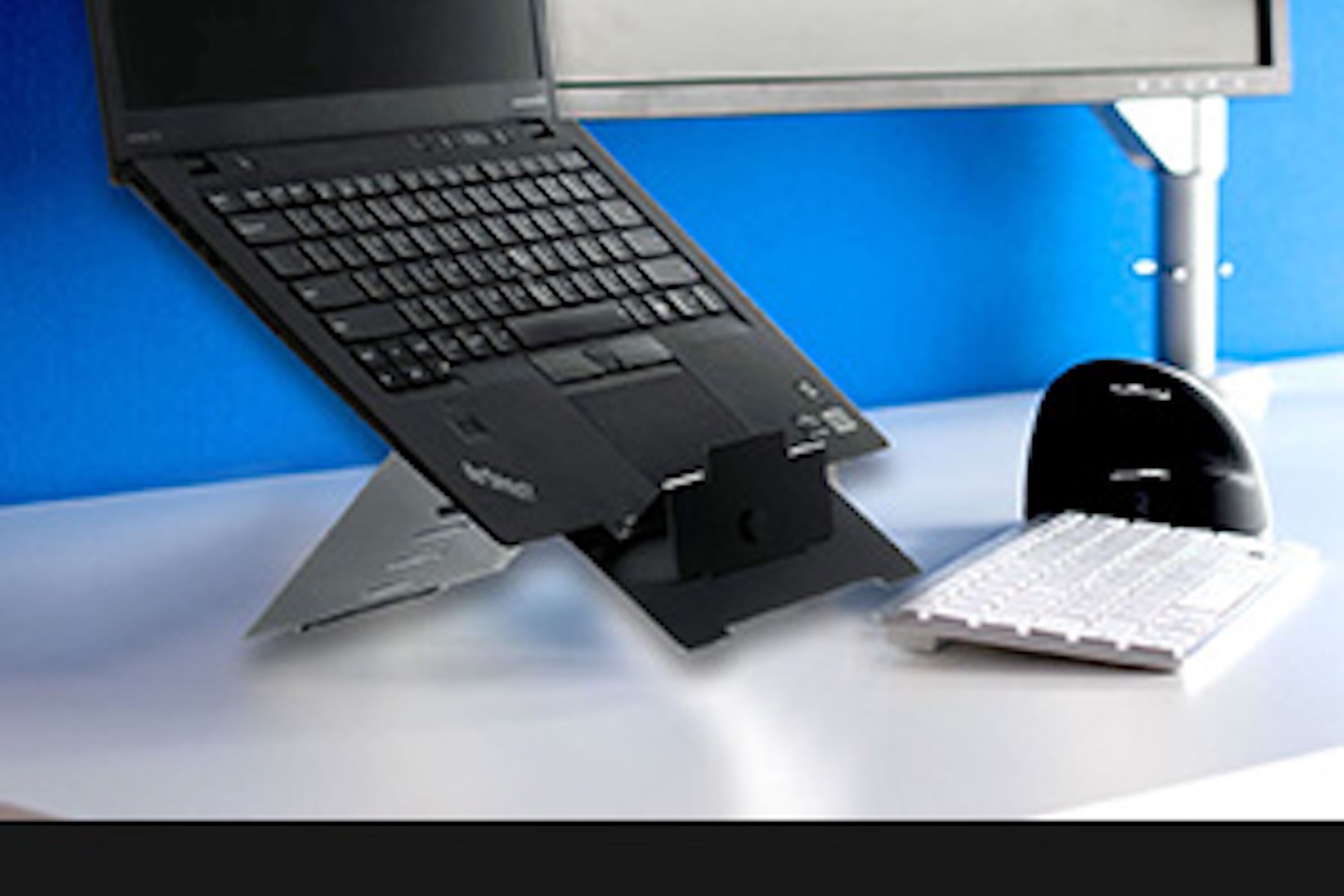 Easy To Carry
The R-Go Riser is a very lightweight, ultra-thin laptop stand. It is also very easy to use. Ideal for when you are on the road with your laptop and still want to have an ergonomic workplace.

- Easy to Carry Anywhere At Anytime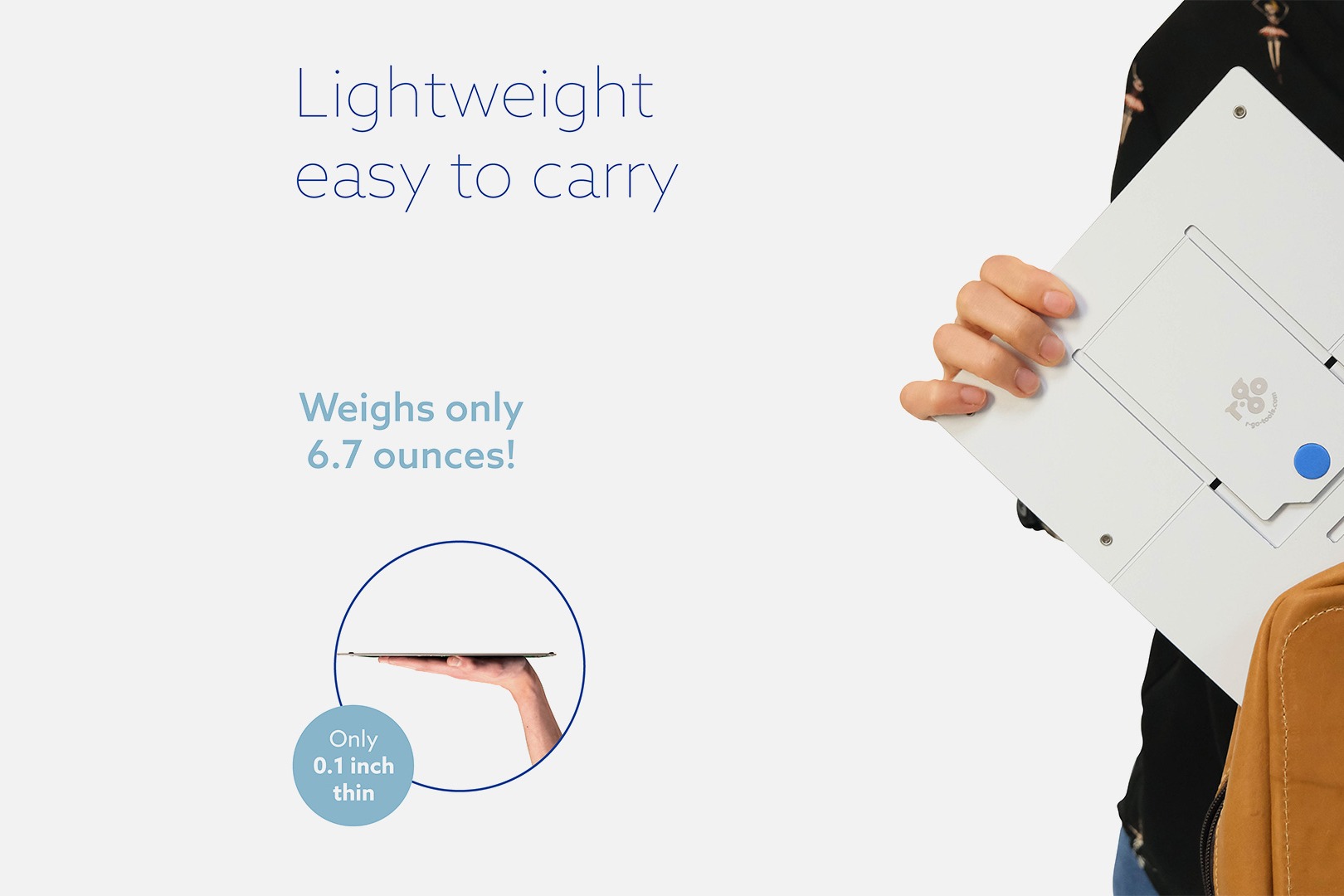 FAQ
Vous ne voyez pas la réponse à votre question ?