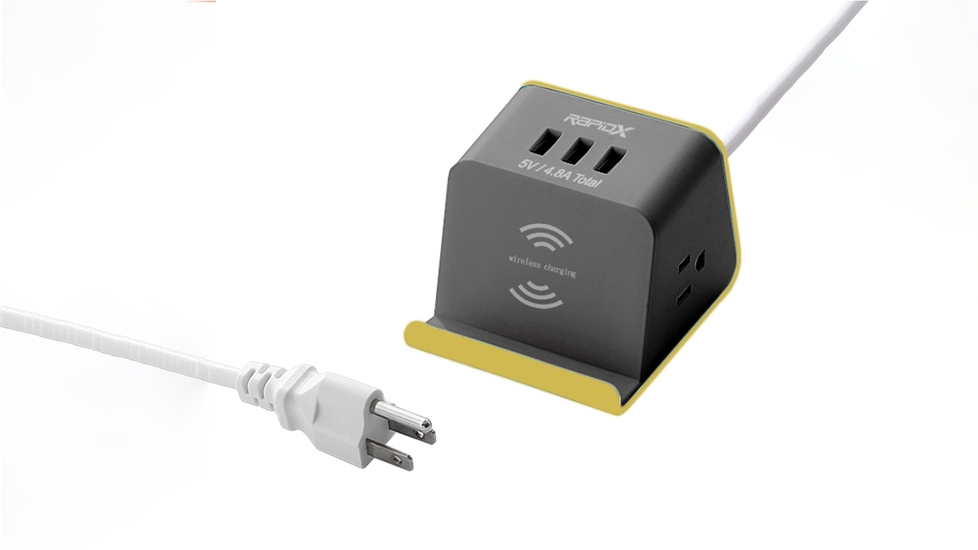 RapidX Wireless Charging Stand with 3 USB Ports & 2 Power Outlets
$46
Livraison gratuite et flexible
Acheter maintenant
Ajouter au panier
Livraison gratuite Jun 06 - Jun 08
Bought by 1 ameritech.net employee
Vendu et expédié par RapidX.
• 24W USB Hub 3-Port (12W/2.4A max each port) • 2 Power Outlets • 5W Horizontal wireless charging stand - Qi compatible • 5-foot power cable • Surge Protector - Joule Rating: 300j
• 1-year warranty
MyDesktop is a Multipurpose Power Strip with Wireless Charging and 3 USB ports that can charge your Qi- Wireless enabled devices (iPhone 13/12/11/ X/8 / most newer Android devices), USB powered devices, and any device using a standard wall plug. For wireless charging, simply place your compatible horizontally on the stand to initiate charging, no cable is necessary. Save space and clutter on your desk or nightstand. With MyDesktop's slim, compact and sleek design, replacing all of your device's separate chargers is easy. The 5-foot power cable gives you the flexibility you need to place MyDesktop in its most convenient spot, and our built-in surge protector keeps your devices safe.
Plongez-vous dans les spécifications
3 USB Ports, Wireless Charger, 2 AC Outlets
Different Power Options All in One
Includes 2 AC power outlets, 3 USB ports (4.8A Total/2.4A Max each port), and a 5W wireless charging stand to charge all of your devices.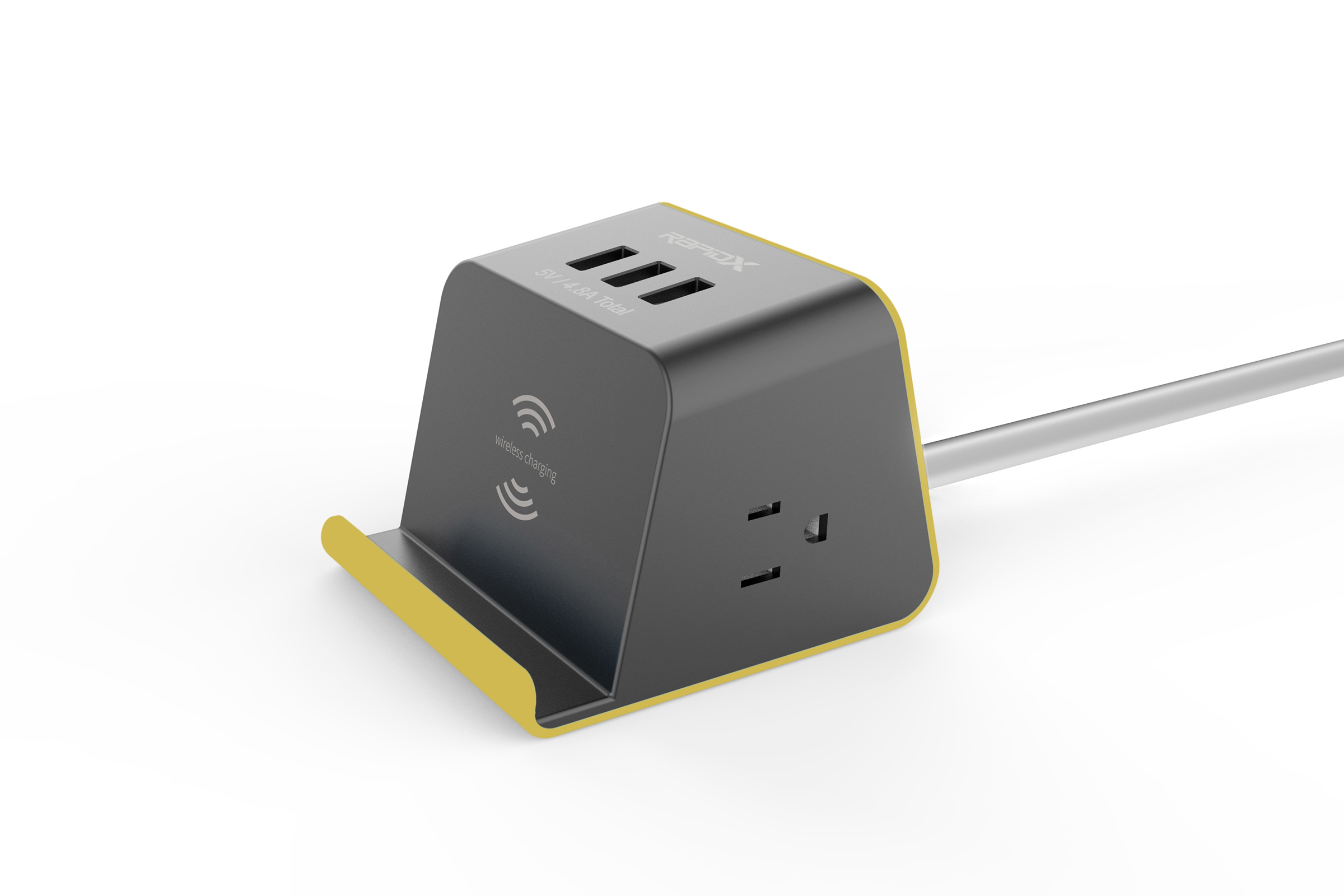 Set your phone down and charge
Wireless Charging & Stand
Place any Qi-compatible device in landscape mode (horizontally) to charge. MyDesktop also doubles as a stand for your device when placed upright.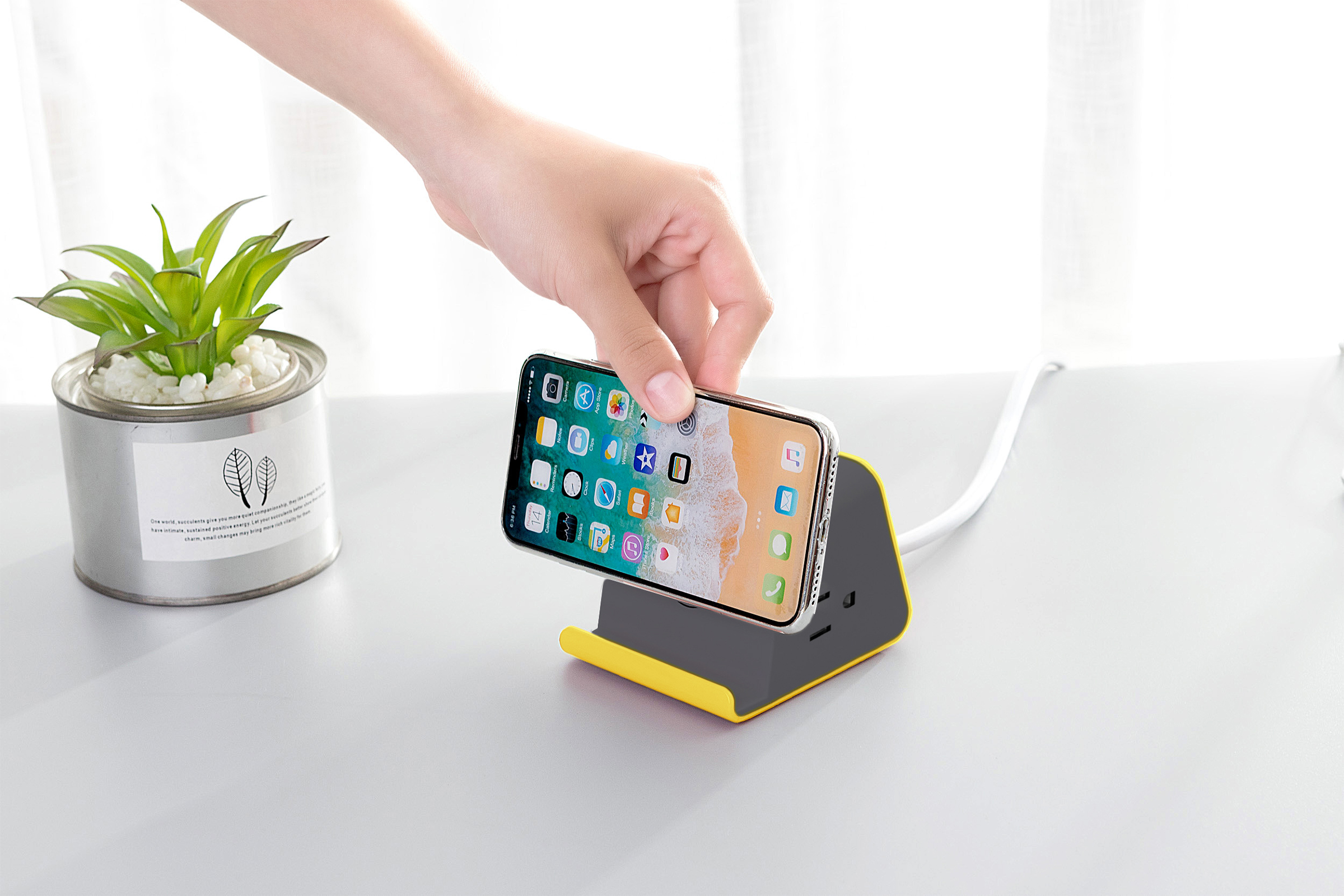 5 Foot Cable & Surge Protection
Convenience & Safety
The 5-foot power cable gives you the flexibility you need to place your MyDesktop. Made from fireproof material and included surge protection to keep you and your devices safe.
FAQ
Vous ne voyez pas la réponse à votre question ?