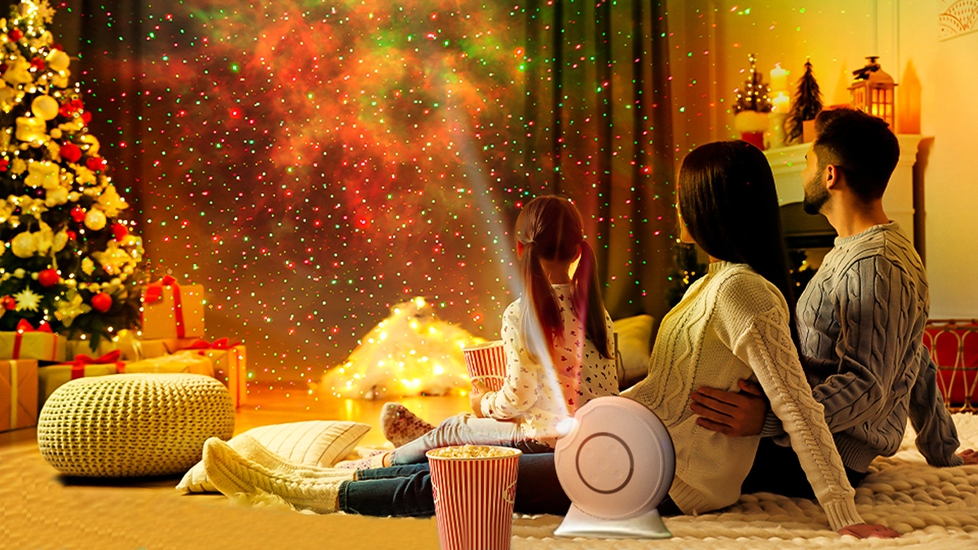 Working from home?
Get special pricing
Aurora Nebula Galaxy Projector by Loftek
$50
This rechargeable star galaxy projector incorporates laser, precision glass optics and holographic technologies to create mesmerizing otherworldly visuals, controllable via remote control.
Ships within 2 business days
|
Free & flexible shipping
|
30-day returns.
Charge it to your company
We can forward this order to an office contact and request payment on your behalf.
Save up to 10%.
Aurora Nebula Galaxy Projector by Loftek at a glance.
• Wireless, chargeable & magnetic Base
• 5 nebula clouds colors with red and green stars
• 3 Transition modes
• Remote Control & Automatic-Off Timer
• 4000mAh Powerful Battery Capacity
• 12-month warranty
• 1-year warranty
Deep dive into specs
FAQs
Don't see the answer to your question?