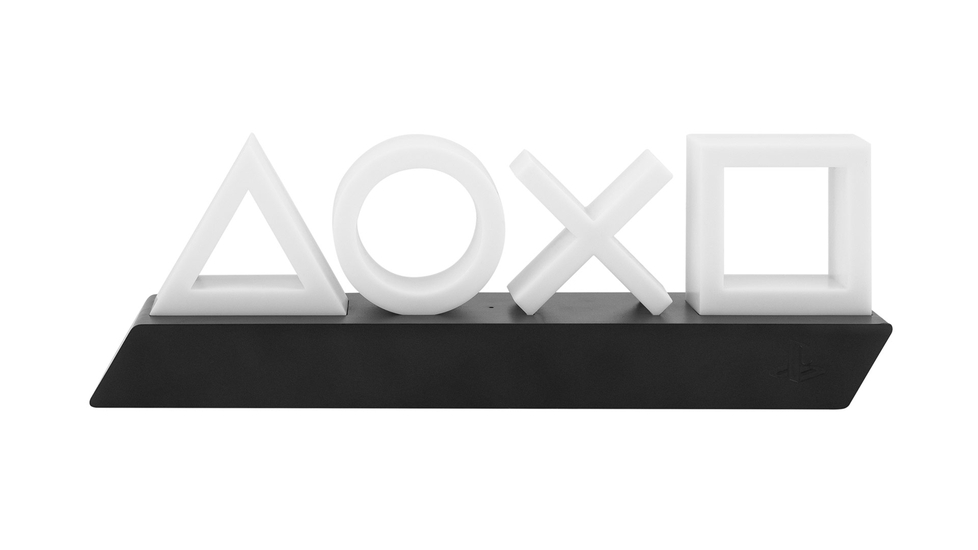 Working from home?
Get special pricing
Blue Playstation Light by Paladone
$49
Styled to coincide with the release of the PS5, the white finish is accented by contrast color detailing on the base. Features three different light modes - standard, blue on/off phasing, and music reactive.
Ships by Feb 28
|
Free shipping
& 30-day returns.
Charge it to your company
We can forward this order to an office contact and request payment on your behalf.
Save up to 10%.
Blue Playstation Light by Paladone at a glance.
• Light up your space with color
• 3 custom lighting modes
• USB or AAA batteries powered
• Officially licensed by Sony
• Eco-friendly Breakdown Plastic
• 1-year warranty
Deep dive into specs
FAQs
Don't see the answer to your question?
The back of the light is not flush. It's attached to a "stand". So it wouldn't be flush up against the wall.
Is there a switch to turn it on or can it be turned on with an app?
There is a switch to turn it on and off. It is not compatible with any apps.
No. The package didn't include a remote control, and it is not operated by voice. It can be powered by micro usb cable, or by 3 AAA batteries, and it has a button on its side to turn it on/off.