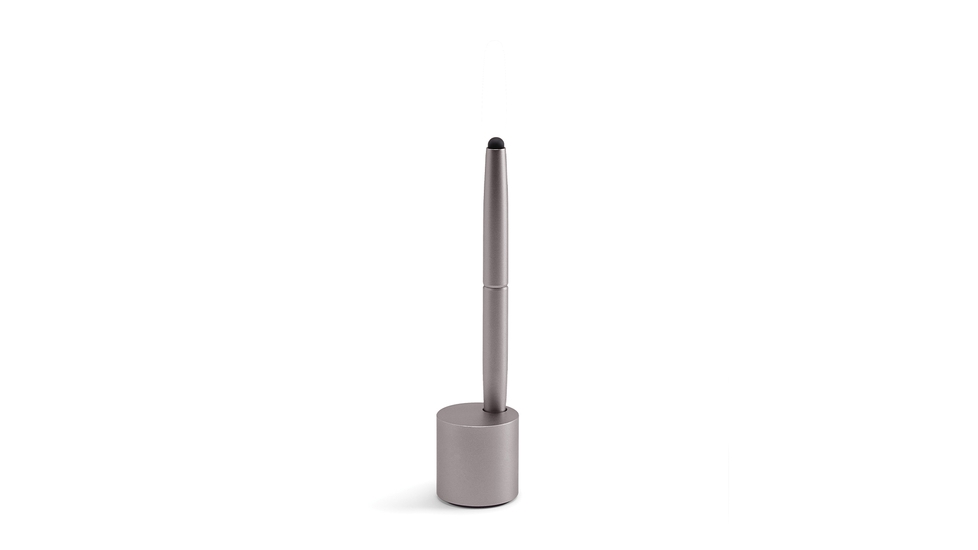 Working from home?
Get special pricing
City Pen on Base by Lexon
$29
by Lexon

The City Pen On Base by Lexon is a modern twist on a classic desk pen, with 2 pen tips for paper and touchscreens. With a modern aluminum design, this desk pen looks great on any home office desk or in your hand.
Ships by Feb 14
|
Free shipping
& 30-day returns.
Charge it to your company
We can forward this order to an office contact and request payment on your behalf.
Save up to 10%.
City Pen on Base by Lexon at a glance.
• Ballpoint Pen and Stylus
• Premium quality aluminium base
• Timeless, classic look
• Fluid and comfortable writing
• Lightweight, durable build quality
• Compatible with Ios, Android devices, touchpad
• 2-year warranty
Deep dive into specs
FAQs
Don't see the answer to your question?
Does the stylus tip match my iPhone?
Yes. The pen can be used to write down almost any screen, ranging from iPhone, Samsung to TouchPad Laptop, Touchscreen.