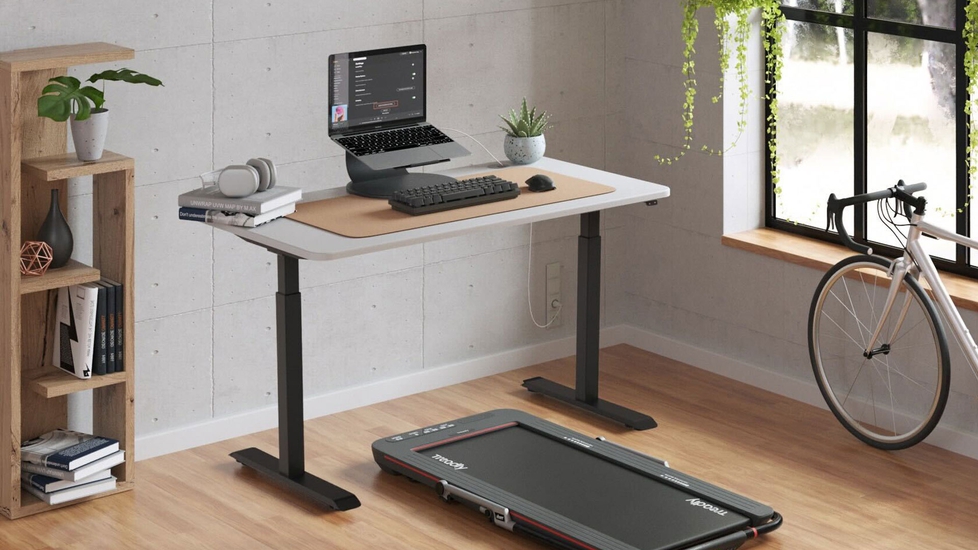 Working from home?
Get special pricing
Compact SmartDesk Tread
$999
$1,099
A compact, portable treadmill, and a black standing desk make a professional treadmill workstation for any home office.
Ships by May 06
|
Free & flexible shipping
Charge it to your company
We can forward this order to an office contact and request payment on your behalf.
Save up to 10%.
Compact SmartDesk Tread at a glance.
Treadly 2
• Carries up to 265 lbs
• Conveniently compact, easily fits small spaces
Compact Desk: Basic Keypad
• Tabletop size 47"L x 28"W x 1"H
• Height-adjustable between 25" to 45"
• Simple keypad controls
• Lifts 270 lbs with ease
Compact Desk: Programmable Keypad
• Height-adjustable from 25" to 51"
• Lifts 265 lbs with ease
• Top with no pre-drilled holes
• 5-year warranty
Deep dive into specs