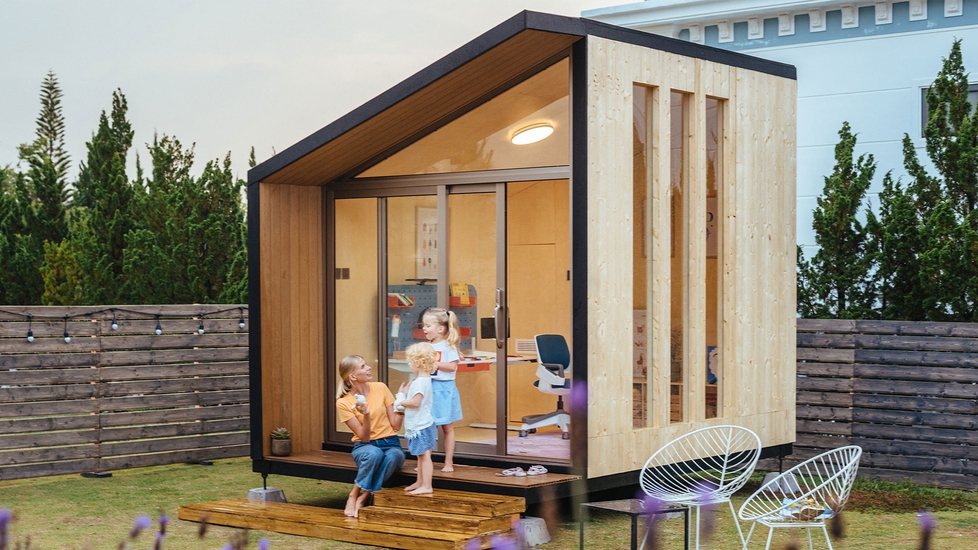 Ships to most US states


(excludes Hawaii & Alaska)
Estimated shipping by Aug 14, 2023
No permit required in most localities (*)
Flash Sale ends in 00:20:57
Buy now
Add to cart
Estimated shipping by Aug 14, 2023
Sold and shipped by Autonomous.
WorkPod at a glance.
It's your home office. Your backyard gym. A playhouse for you, or for the kids. Comes pre-wired and prepped with creature comforts, so you can move in the very same day it arrives.
• Pre-wired and easy to assemble in a few hours
• Adjustable foundation for any terrain
• Sound-insulated, well-ventilated, weatherproof
• 98 sq. ft. (no permit required in most localities)
• 1-year warranty
Deep dive into specs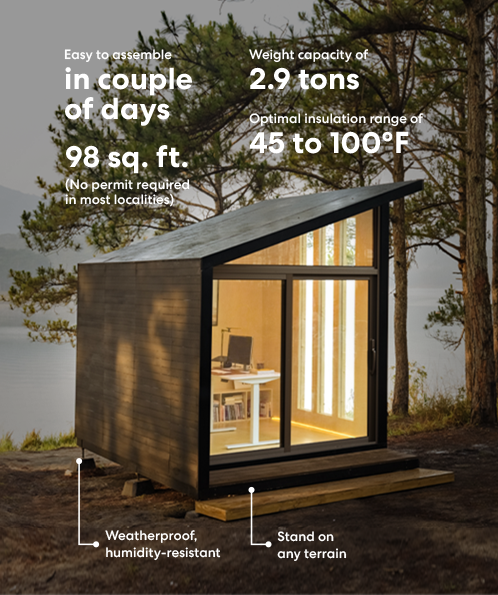 Close the door on distractions.
Step into your sound-insulated zone, with ceiling-to-floor windows so you can enjoy the inspiration of nature without the distractions.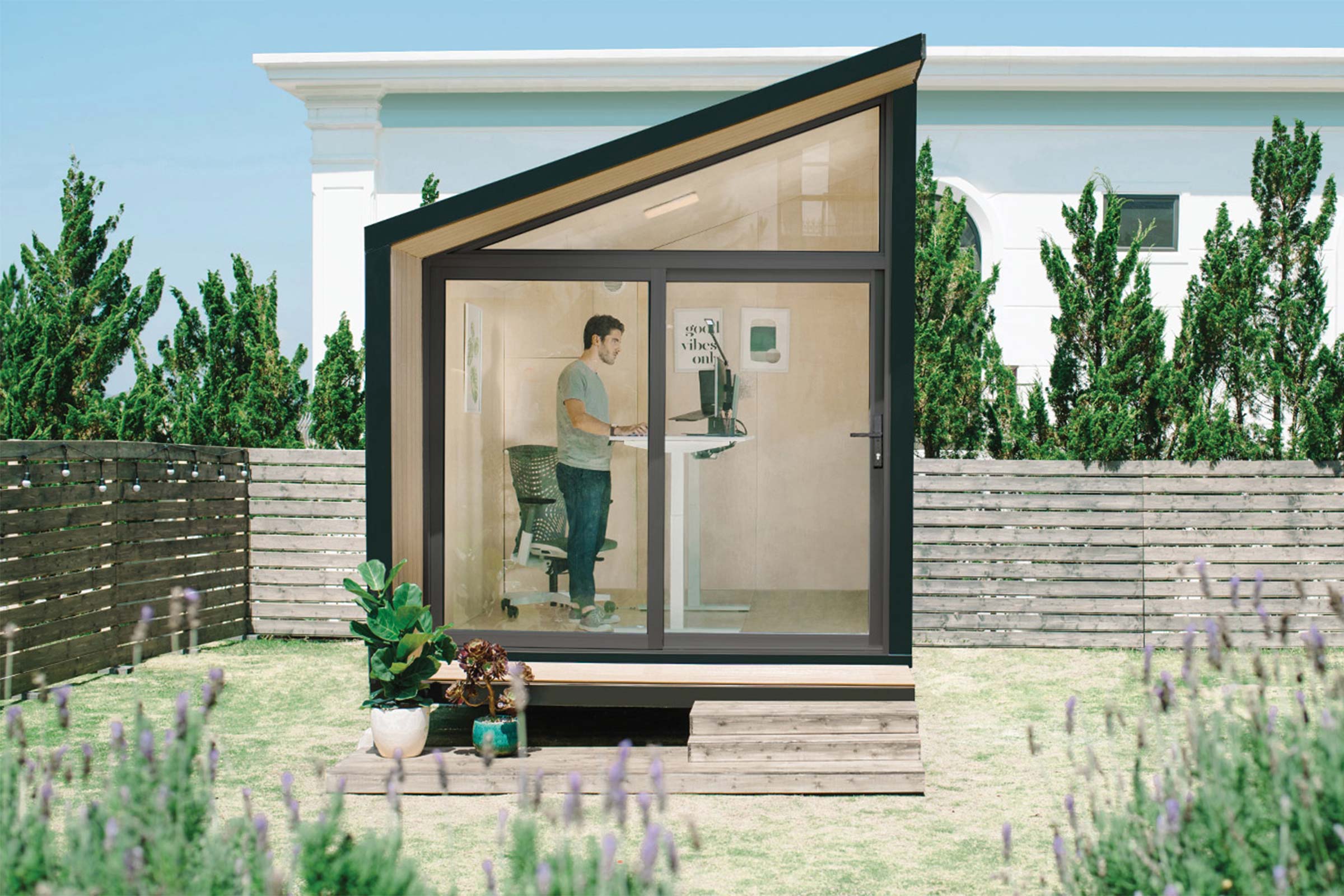 Make WorkPod whatever you need it to be.
Fully wired and ready to go, WorkPod is more than just a workspace. It can be your games room, yoga studio, or simply a chillout zone.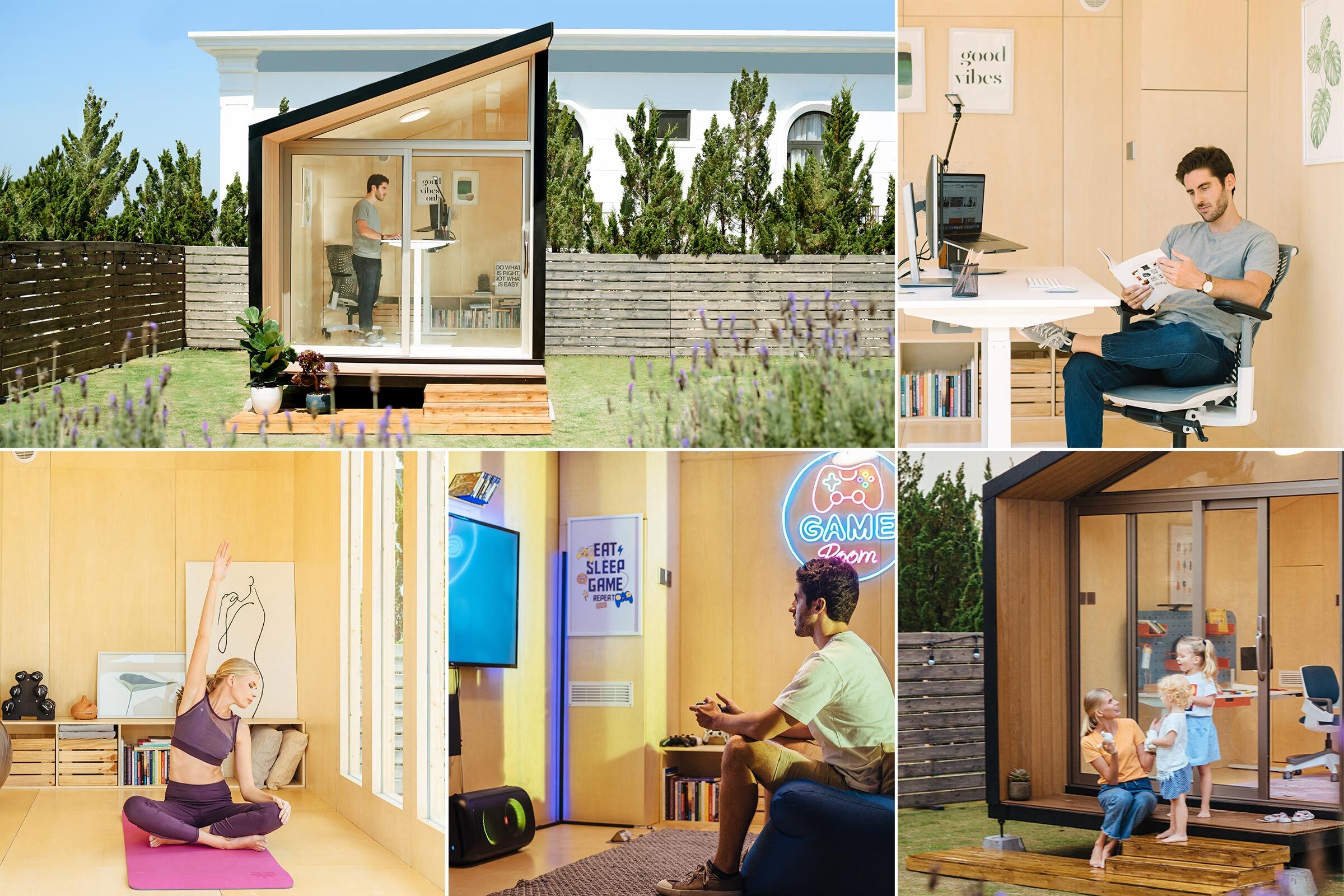 It's just plug and play.
WorkPod comes pre-wired and prepped with creature comforts, warm lighting, and handy outlets for all your gadgets and appliances. Just plug it into a power source and you're good to go.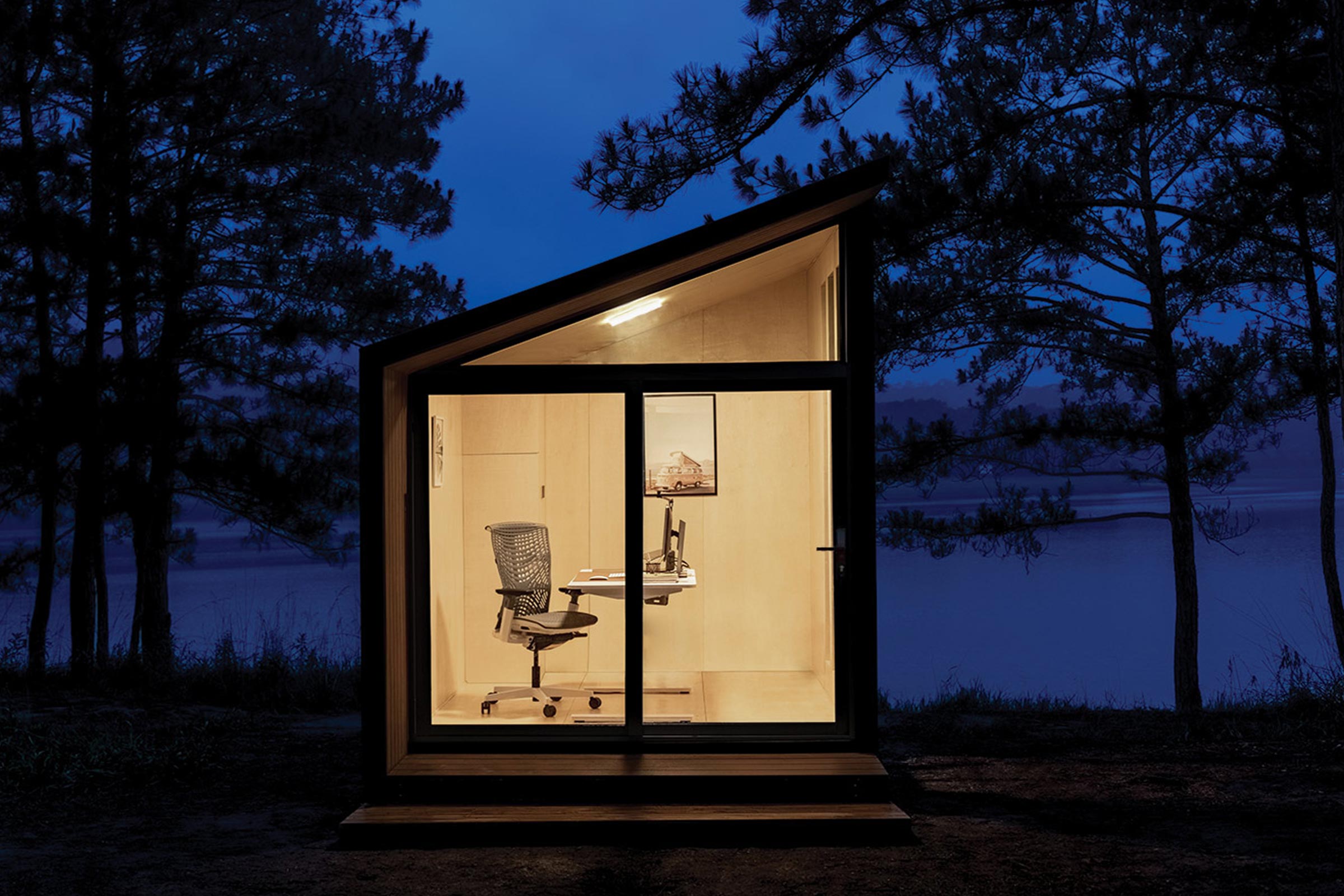 Tested beyond industry standards.
Every step of the prefabricated build is precisely controlled and tested to exceed factory standards – using a wooden frame, supported with plywood, honeycomb paper, bitume and vinyl sidings.
A simpler way to create space
It only takes a couple of days to complete with a headache-free construction process. Don't waste the better part of a year waiting for permits and expensive remodeling.(*)
Compatible with your terrain.
No prep needed. WorkPod's fuss-free foundation is adjustable to accommodate uneven ground. Designed to uniformly distribute weight up to 2.9 tons, it will happily sit for years on everyday surfaces like concrete, gravel, grass and brick.(*)
*If a permit is required in your locality, we will provide technical drawing for permit submittal.
*For optimal results, we recommend hiring professional help to assemble your Pod.
*Please ensure the ground is on solid terrain and not vulnerable to subsiding. Otherwise, additional prep will be needed.
1-year warranty
If anything doesn't work as expected,
we'll replace it.
Ships to most US states
(excludes Hawaii & Alaska)
FAQs
Don't see the answer to your question?