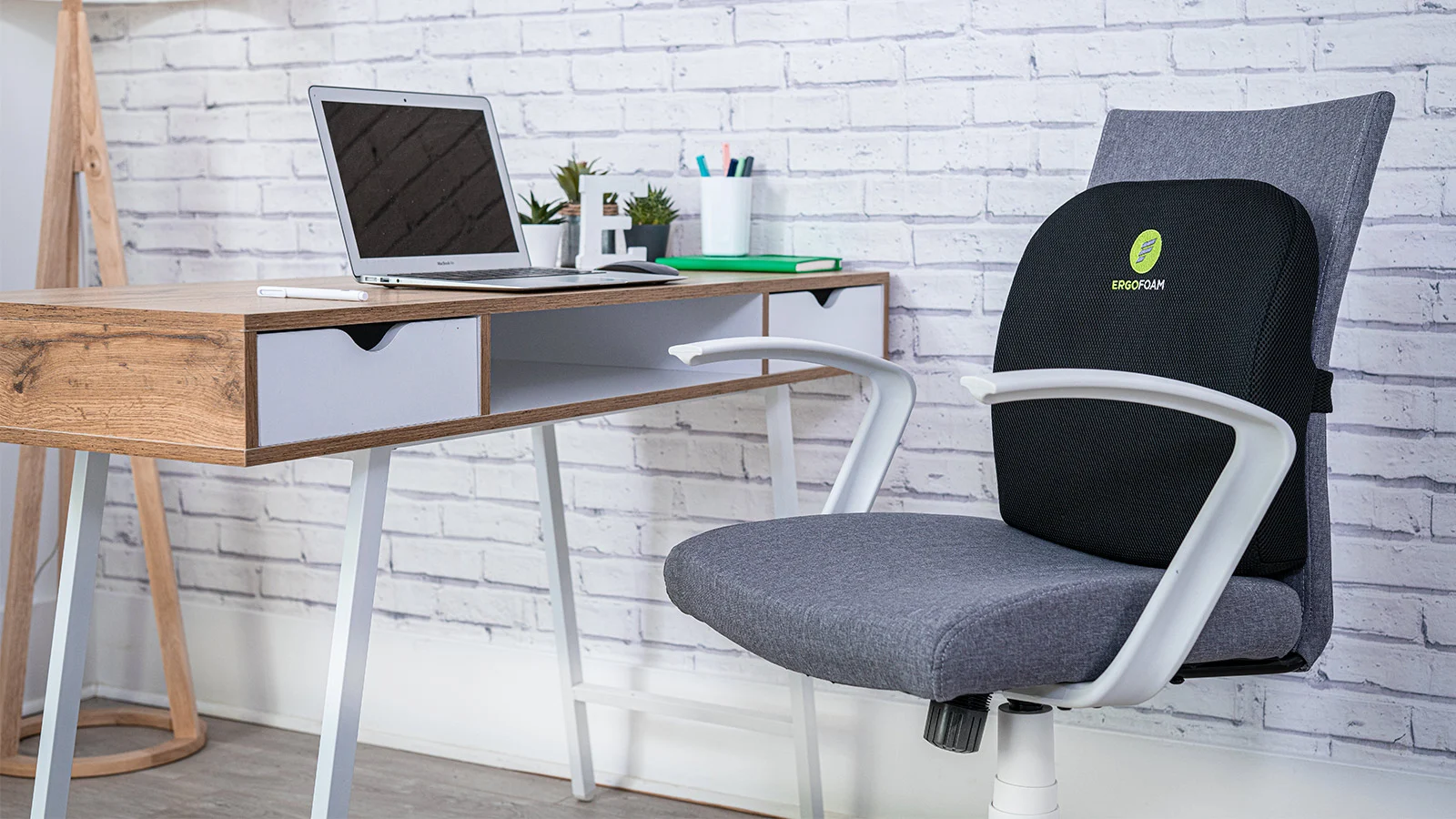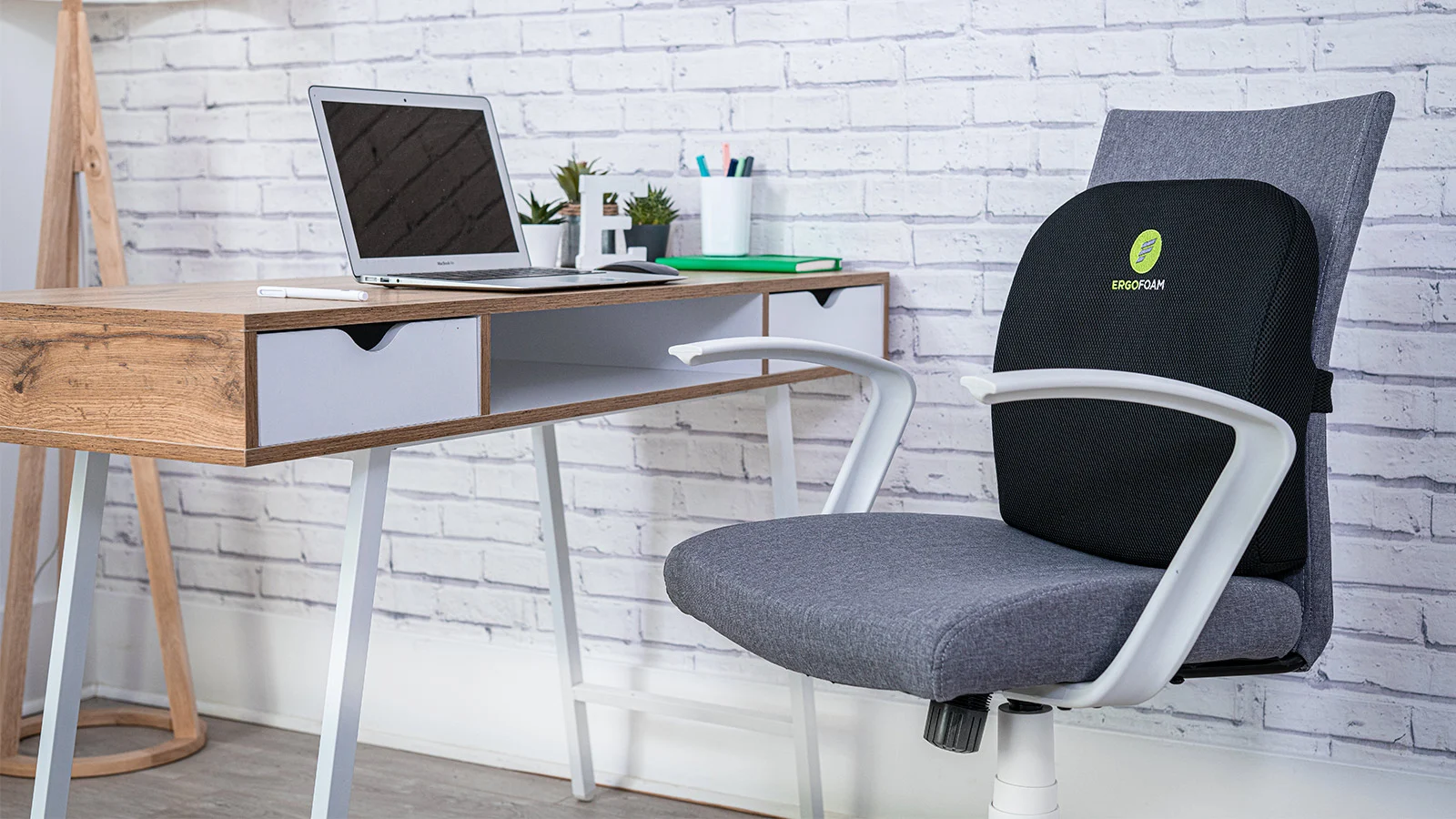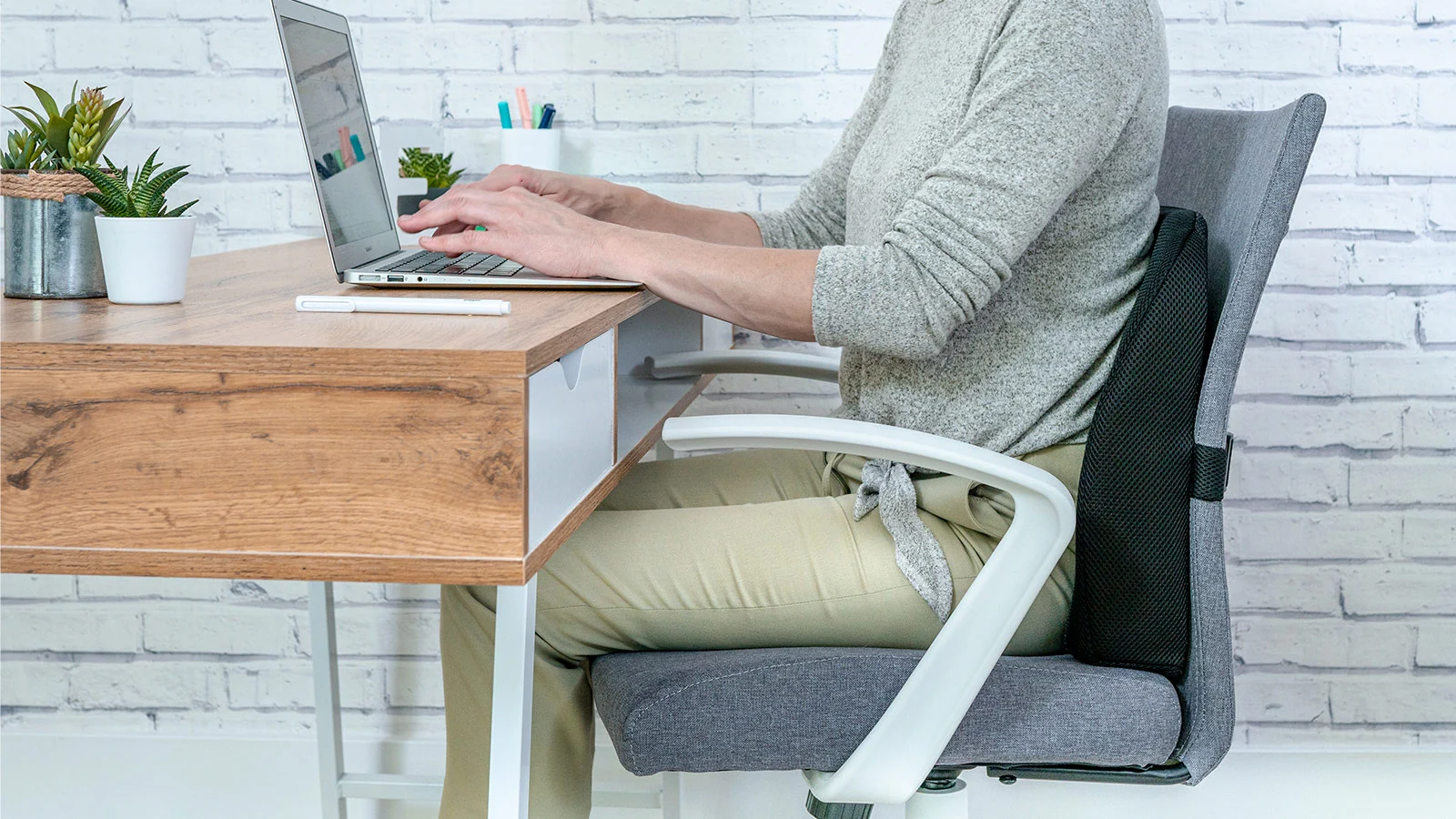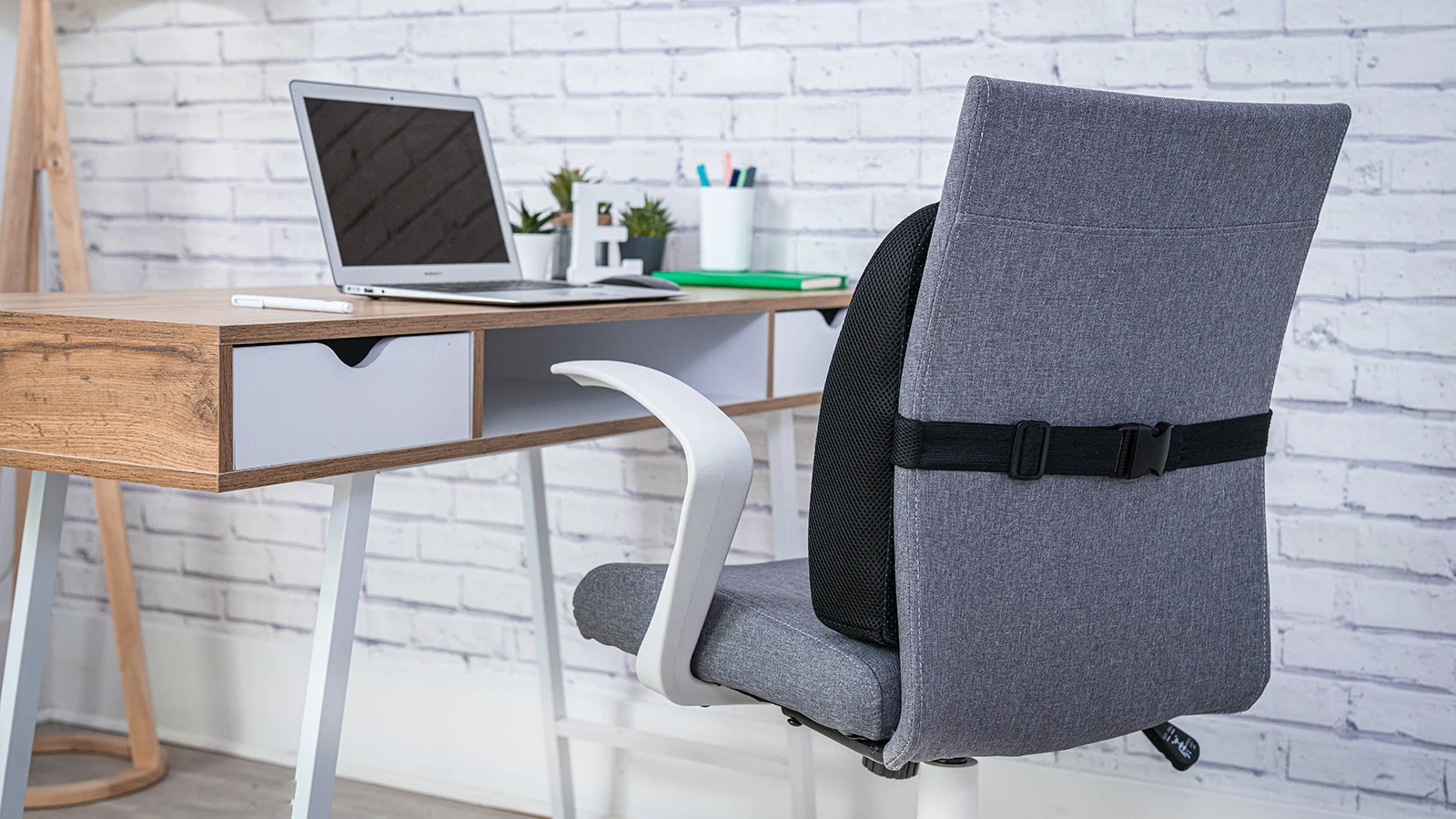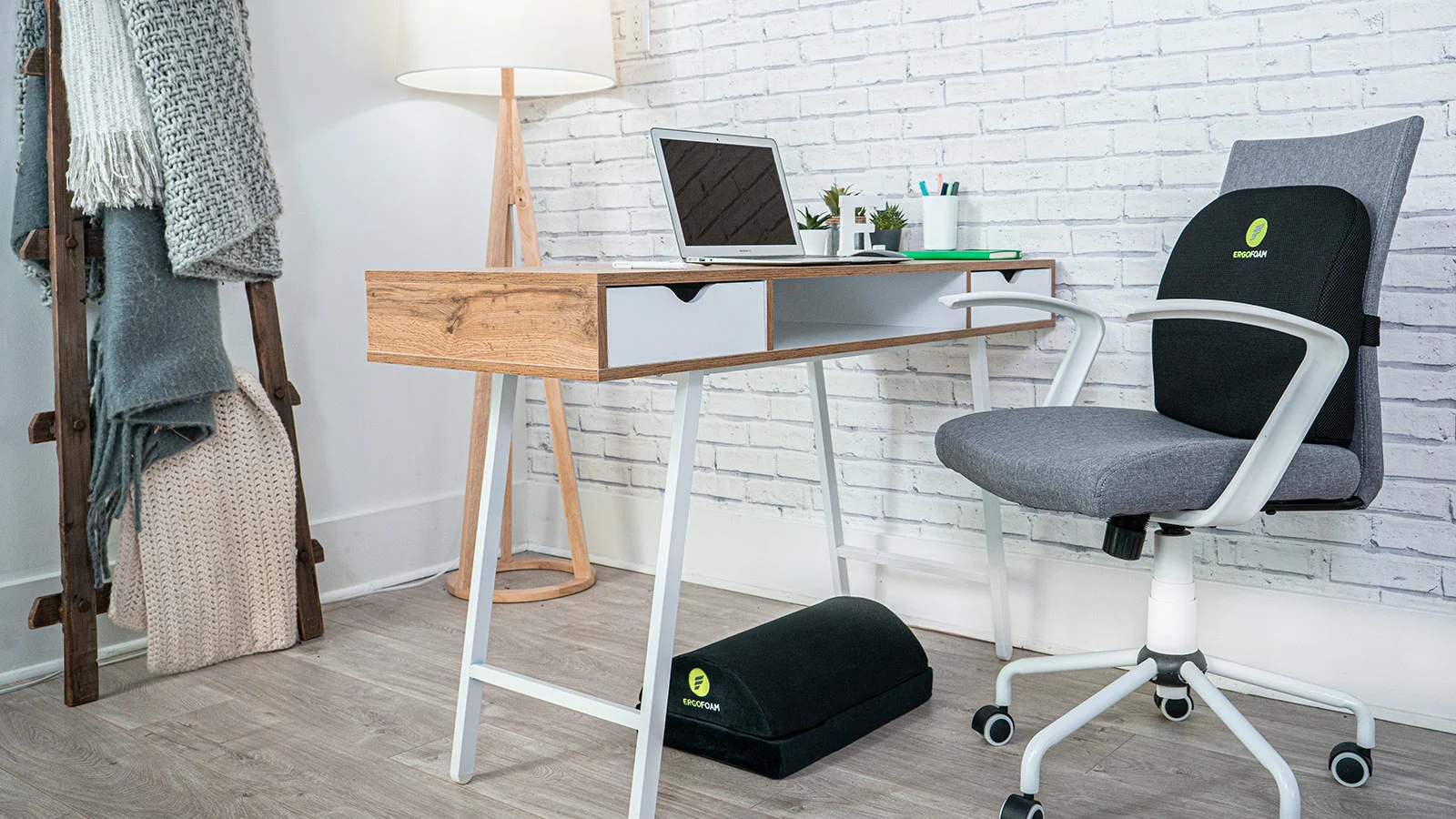 ErgoFoam Lumbar Support Pillow
FREE shipping Mar 27 - Mar 29. FREE 30-day returns.
Sold and shipped by ErgoFoam. Visit our store
• Extended reach design • Pet-friendly breathable mesh cover • Ergonomic contour design • ErgoFoam memory foam molds to your body • Recommended by US Chiropractors • Lifetime Warranty
ErgoFoam lumbar support pillow. Premium breathable mesh back support for office chair. Most comfortable lumbar cushion in the world for back pain.
Deep dive into specs
ErgoFoam Lumbar Support Pillow – Protect your back and correct your posture.
Statistically speaking, lower back pain is the most common physical complaint among workers. There are many reasons for that, such as pre-existing conditions, but some of the primary motives include bad seating options and poor seating habits. However, many of these problems can be quickly solved with the ErgoFoam lumbar support pillow. This lumbar pillow is one of the must-have office accessories you need to be more comfortable at your desk. It will grant you several benefits that will make you able to work more efficiently and improve your physical and mental health simultaneously.
What is a lumbar support pillow?
A lumbar support pillow is a cushion designed to protect your lumbar area and correct your posture. You will place it between your lower back and the backrest. Typically, these cushions have a D-shape, which means that the round part must be facing your back. You can find diverse office chair cushions made of different materials. Some of them are made of mesh to provide more breathability and ventilation to the user, while others emphasize comfort and use "softer" material that can help you be as relaxed as possible. As the name suggests, lumbar cushions have been designed to provide support and comfort to your lower back. This way, the ErgoFoam lumbar support pillow will help you keep your muscles appropriately supported and will also help you realign your spine, reducing your lower back pain in the process.
Benefits of the ErgoFoam Lumbar Support Pillow
As mentioned, back pain is quite common among office workers, and one of the many reasons people struggle with it is due to the poor sitting habits they have or inappropriate office chair for prolonged work sessions. However, a lumbar back pillow can help you in diverse ways and contribute to your physical and mental health.
Support your spine & Keep your muscles relaxed: If you'll sit for prolonged periods, it is important for you to make sure that your spine is appropriately supported. Otherwise, you'll be putting it under too much pressure, and it will ultimately cause you lower back pain and more serious conditions in the long term. Lumbar support pillows have been designed extremely flexibly. They will adapt to your spine's natural curve and will help you realign it while keeping it supported at all times. Again, it's not a secret for anyone that being seated for prolonged periods can be quite exhausting. However, the ErgoFoam Lumbar Support Pillow can help you sit back and relax during your whole work session. This way, this lumbar chair cushion will help you relieve the tension your muscles go through every day while also supporting some of your weight. Thanks to these features, your muscles will be under less pressure and will help you keep them healthy even if you tend to sit for prolonged periods every day.
Correct your posture & Release lower back pain: As mentioned, back pain is often caused due to poor sitting habits. However, the ErgoFoam Lumbar Support Pillow has been designed to help you align your spine, correcting your posture in the process. It'll come naturally, and the pillow will change its shape due to your body heat. Hence, it will adapt to the changes in your body throughout the day. Your back muscles and spine will be thoroughly supported while working with this lumbar back pillow between the seat and your back. Hence, the physical effort your lumbar area makes to keep yourself comfortable will be reduced, which will reduce the probability of dealing with lower back pain once your work session is over. Still, it is always recommended to take breaks from sitting now and then. Perhaps accompanying the usage of this lumbar cushion with a productivity and time management technique like the Pomodoro Method can help you reduce the impact of being seated for prolonged periods.
Take your ErgoFoam lumbar support pillow everywhere
It doesn't matter if you're working at home most of the time or if, perhaps, you're required to go to the office. This lumbar cushion is one of the portable home office accessories you can take anywhere. Hence, you can keep your back thoroughly supported at all times, no matter where you are!
FAQs
Don't see the answer to your question?