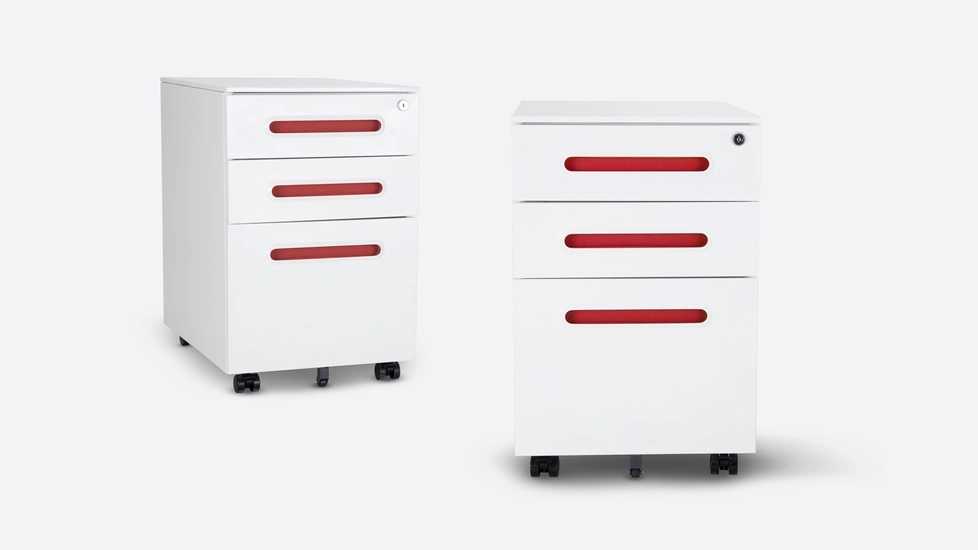 Working from home?
Get special pricing
Fits perfectly under your SmartDesk and into your workflow. Roomy drawers for all your gadgets, files and paperwork, with a lock to keep everything safe.
Ships within 2 business days
|
Free & flexible shipping
Charge it to your company
We can forward this order to an office contact and request payment on your behalf.
Save up to 10%.
Filing Cabinet at a glance.
• 3 drawers
• Customizable dividers
• Made from solid steel
• Anti-rust finish
• Lockable drawers and wheels
• Weight capacity of 275 lbs
• 1-year warranty
Deep dive into specs
FAQs
Don't see the answer to your question?