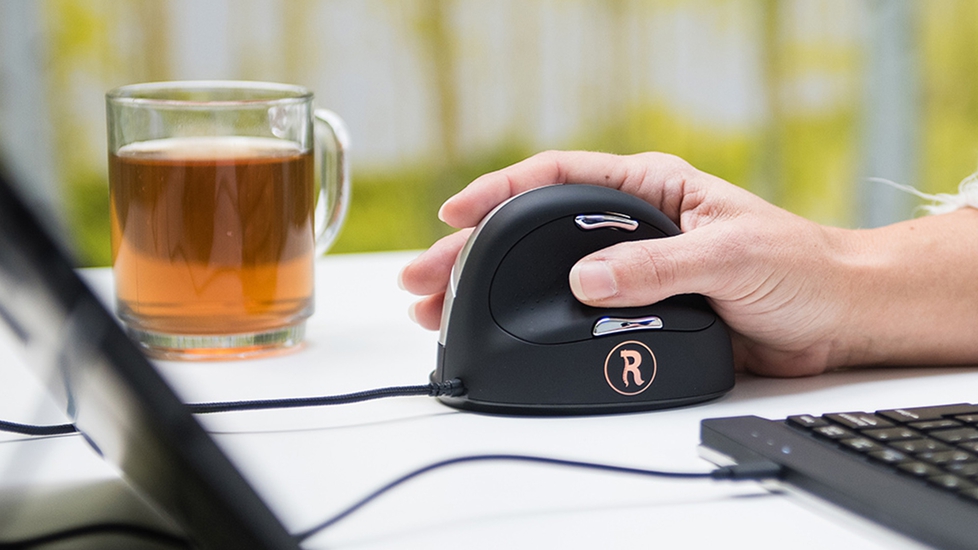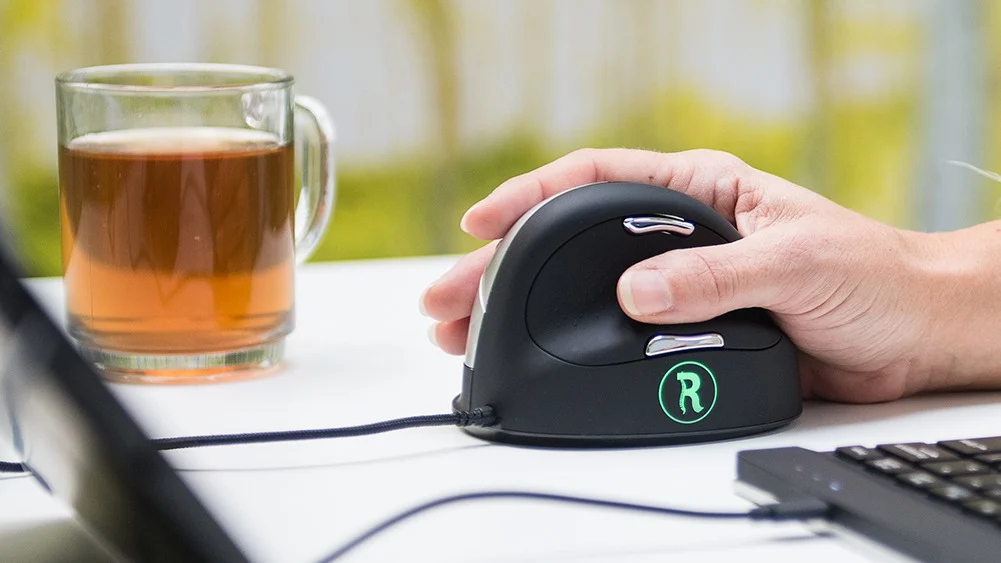 USB Wired Vertical Ergonomic Break Mouse, Anti-RSI Software
FREE shipping Apr 06 - Apr 10. FREE 30-day returns.
Sold and shipped by R-Go Tools. Visit our store
• Ergonomic mouse with vertical grip which provides a neutral, relaxed position of the hand and wrist. • Color signals to indicate whether you are taking enough breaks. • Gives break advice whilst working by the use of color signals (LED on the thumb side of the mouse). • Stimulates the mouse movement from the arm instead of the wrist so that overload of small muscles and tendons can be prevented.
• 2-year warranty
The R-Go HE Mouse Break is an ergonomic vertical mouse that ensures a natural, relaxed position of your arm and hand and uses color signals to indicate whether you are taking enough breaks. The LED color signals indicate whether you are working in a healthy way; in other words, whether you are taking enough breaks. Green means 'good', orange means you should take a break, and red means you skipped a break or have exceeded your total daily mouse time. Using the so-called 'traffic light colors', you receive feedback about your healthy (break) behavior in a simple and positive way. The mouse will encourage you to take breaks on a regular basis. These vital interruptions help prevent overburdened muscles and tendons in the arm and hand, stimulate blood flow in the body, and help you (often unconsciously) change your behavior in a simple way.
Deep dive into specs
FAQs
Don't see the answer to your question?