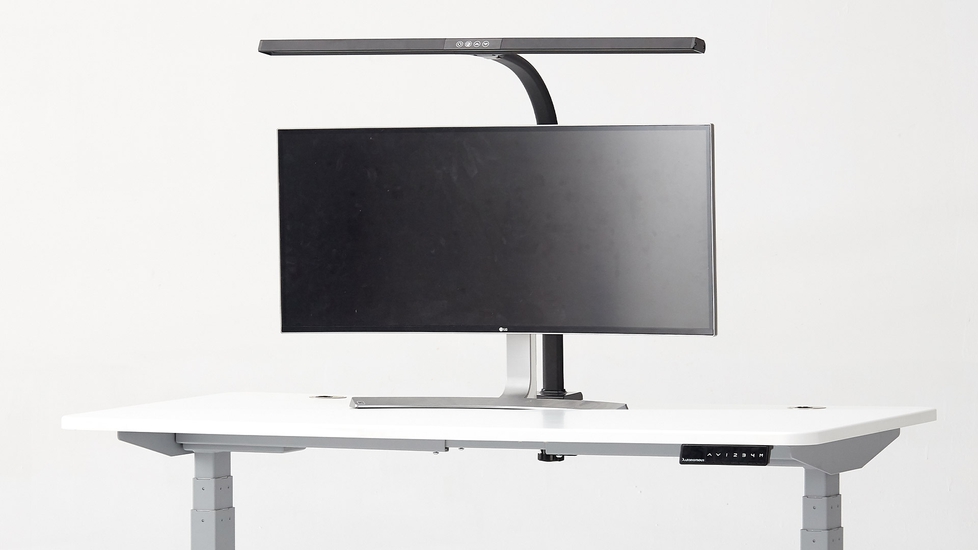 Working from home?
Get special pricing
Ultra Wide LED Desk Lamp
$79
$99
With its 31.5 inch LED strip perched on a flexible 35 inch stem, the Ultra Wide Led Desk Lamp will light up your desk thoroughly. Alternate between four light temperatures to suit any time of day.
Ships within 2 business days
|
Free shipping
Charge it to your company
We can forward this order to an office contact and request payment on your behalf.
Save up to 10%.
Ultra Wide LED Desk Lamp at a glance.
• Extra-wide 31.5" LED light bar
• 4 light temperatures
• 5 brightness level
• Remembers your exact lighting
• 1-year warranty
Deep dive into specs
FAQs
Don't see the answer to your question?