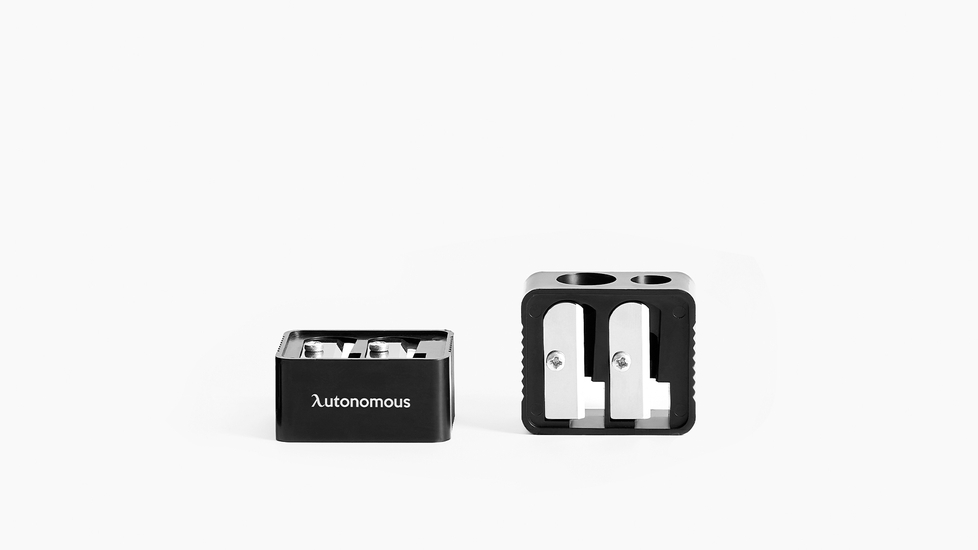 Working from home?
Get special pricing
Set of 2 pencil sharpeners
$19
With German stainless steel blades set precisely at an angle of 30° this small pencil sharpener keeps your tools in peak condition, each & every time.
Ships by Jan 11
|
Free shipping
& 30-day returns
Charge it to your company
We can forward this order to an office contact and request payment on your behalf.
Save up to 10%.
Deep dive into specs
FAQs
Don't see the answer to your question?