Back to all listings
Customer Service Executive - US Market - Night Shift
Get the word out. Earn $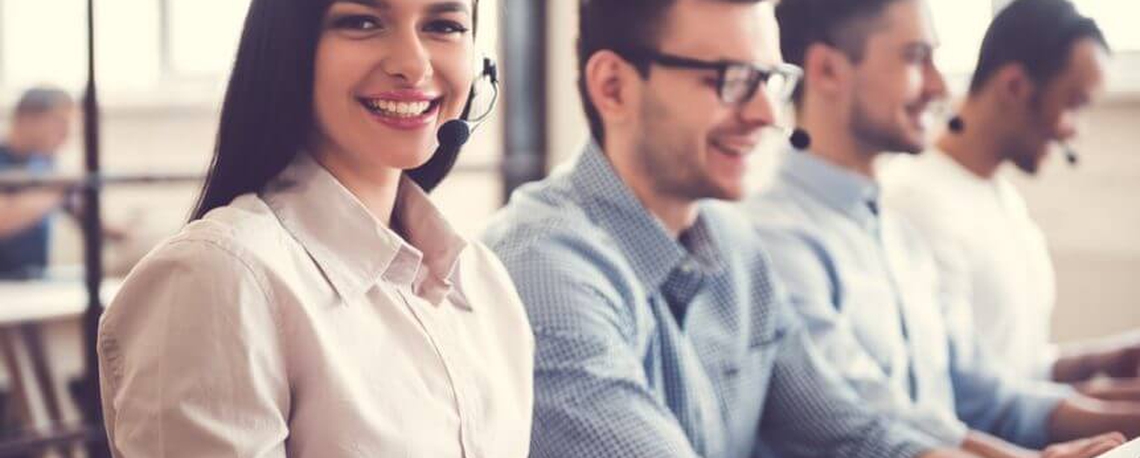 About Autonomous
From a small apartment in NYC to 10 locations around the world
Rewind to 2014: A small group of tinkerers in a tiny apartment in Hell's Kitchen, New York shipped the first SmartDesk to their first Kickstarter backer.
2018: we power 110,000+ companies in over 60+ countries, the SmartDesk is AI, and we are reimagining not just workspaces, but workplaces. What happens when you reach across the world and create a borderless, decentralized, autonomous organization? What does it an idea built on the blockchain look like?
Our global offices - California, Saigon, Shenzhen, Amsterdam, New York - share the same DNA. Autonomous belongs to dreamers, risk-takers, engineers, and artists dedicated to breaking down ideas and building them up again - bolder and better.
The Job: Customer Service Executive
Communicated knowledge of all products to customers to support customers to choose the most suitable product and order products

Sell products to prospective US customers and generated new revenue from existing customers via phone, email

Provided high-level customer service and responded to service inquires.

Maintains relationships with customers by providing support, information, and guidance; recommending new products

Log new customer information and varied sales data for existing customers in computer database

Working time: 9:00 PM - 5:00 AM (Vietnam time) at office (Phu Nhuan Dist)
Come join us if you
2+ years' direct or online phone sales experience

Fluent in English (4 skills). Getting English certificate (IELTS, TOEFL...) is a plus

Hardworking & detail-oriented

Always be curious. Always learning

Bachelor's degree preferred
Why You'll Love Working at Autonomous
A dynamic startup environment. Autonomous is a "big" company with considerable resources, that retains the spirit of a scrappy startup full of risk takers. Autonomous runs a lot of "fool's experiments" and encourages every team member to solve difficult problems, even if the chance of success is only 1%.

The chance to grapple with deep engineering and scientific challenges. We love solving deep technical problems, and we're patient in solving them.

Continuous learning and improvements. You'll be constantly learning and improving your knowledge as an engineer or a scientist.

Solve problems for the world, not just Vietnam. Most of the problems we're solving are on a global scale. For the world audience of today, and of tomorrow.
The essentials
Above-market salary and bonuses

100% health care benefits for you and your family

Standing desk, ergonomic chair, mechanical keyboard, vertical mouse, 4K monitors

Computers of your choice (Macbook Pro or Linux)

Breakfast, lunch, and dinner provided daily. Healthy meals, too.

Private English teacher (American) 2 times a week

Gym, yoga, zumba, karate classes throughout the week. We play soccer every Friday.

Company retreat & quarterly team retreat

Travel internationally to conferences and tradeshows as needed
If this sounds like you, please send a CV and short bio along to hoa@autonomous.nyc and feel free to contact us if you have any questions about the position!
  Back to all listings
Thank you for your application!
We'll review your application and contact you for an interview within
3 days if your skills are a match.
We accept .doc, .pdf and .png files up to 2 MB.
Thank you for referral!
We'll review your friend's CV and contact her/him for an interview within 3 days if the skills are a match.