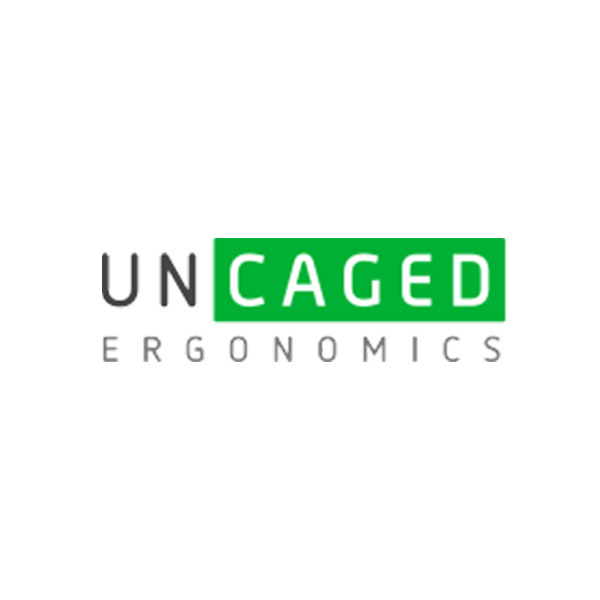 Uncaged Ergonomics
We offer affordable, useful ergonomic products that are functional, easy to use and durable.
needHelp
orderAndReturns
csManager
productCompliance
About Uncaged Ergonomics
Uncaged Ergonomics is a company that designs and manufactures ergonomic products for the workplace, including an Uncaged Ergonomics standing desk, Uncaged Ergonomics wobble stool, Uncaged Ergonomics laptop stand and other furniture. The goal of these products is to help people work more comfortably and efficiently, reducing the risk of musculoskeletal injuries and other health problems that can be caused by poor posture and ergonomics. The material used by this company helps users stay at ease and helps them avoid any kind of strain in the body while using the furniture. Ergonomics is the science of designing and arranging the environment according to the user's needs, abilities, and limitations. This includes the design of furniture, equipment, and other items used in the office. Ergonomics in the office can help reduce fatigue, discomfort, and injury while increasing productivity. The most important benefit of ergonomics in the office is improved comfort. Ergonomic office furniture and accessories is designed to fit the user's body, allowing for a better posture and reducing the risk of back, neck, and shoulder pain. Ergonomic office chairs are adjustable, allowing for the user to find the most comfortable position. Desks and tables can also be adjusted to the user's height and arm length. We are, however, here to introduce Uncaged Ergonomics and explain how their products and accessories are one of the best in the market, so visit Uncaged Ergonomics on Autonomous right now.
Improved Posture & Greater Comfort:
Many of the company's products are designed to encourage proper posture and alignment, helping to reduce strain on the neck, shoulders, and back. Using an Uncaged Ergonomics laptop stand can change your life. Ergonomic products are often designed with comfort in mind, featuring features like adjustable height, lumbar support, and padded seats and armrests. These help users sit with their own comfort easily.
Increased Productivity & Reduced Risk of Injury:
When people are more comfortable and less strained while working, they may be able to work more efficiently and effectively. By promoting proper posture and ergonomics, Uncaged Ergonomics products can help reduce the risk of musculoskeletal injuries that can be caused by poor posture and ergonomics.
Customization Options:
Many of the company's products are adjustable and customizable, allowing users to find the perfect fit for their needs and preferences.
Top Ergonomic Products By Uncaged Ergonomics:
Uncaged Ergonomics Standing Desk:
The Uncaged Ergonomics standing desk can be adjusted in both height and breadth, electrically. High-end twin motors make the transition from seated to standing a breeze. With cutting-edge motor and memory technology and a decade of testing under its belt, the laser-cut steel frame of this office desk is a long-term investment.
Ergonomic Stool:
Enjoy a more useful, attractive, and simple chair that is also easier to handle than an exercise ball chair with this rolling balancing chair that offers healthy sitting options. When not in use, just roll or tuck this balancing stool out of the way. The balancing Uncaged Ergonomics wobble stool may be rotated through all 360 degrees. Try to remain seated quietly or actively by using your core muscles.
Wireless Keyboard and Mouse:
Using this streamlined and cutting-edge combo set of a wireless keyboard and mouse by Uncaged Ergonomics, you may improve the ergonomics of your desk with Uncaged Ergonomics keyboard tray. Because it simplifies things and makes better use of resources, the wireless mouse and keyboard are both powered by a single USB dongle. Typing is a pleasure thanks to the quiet, smooth keys, and the ergonomic wireless mouse is comfortable to use with almost every hand size. With these two must-have desk accessories also consider getting an Uncaged Ergonomics keyboard tray.
Anti Fatigue Mat:
With this large anti-fatigue mat for your standing desk, you can stand for longer with less discomfort. Essential for maximizing the advantages of your standing desk, this item is a must-have. You'll have plenty of space to stand and move about on the anti-fatigue mat since it was made with human factors in mind.
Visit the Uncaged Ergonomics store on Autonomous right now and get all these must-have ergonomic furniture and accessories to make your work easy, comfy and more productive.