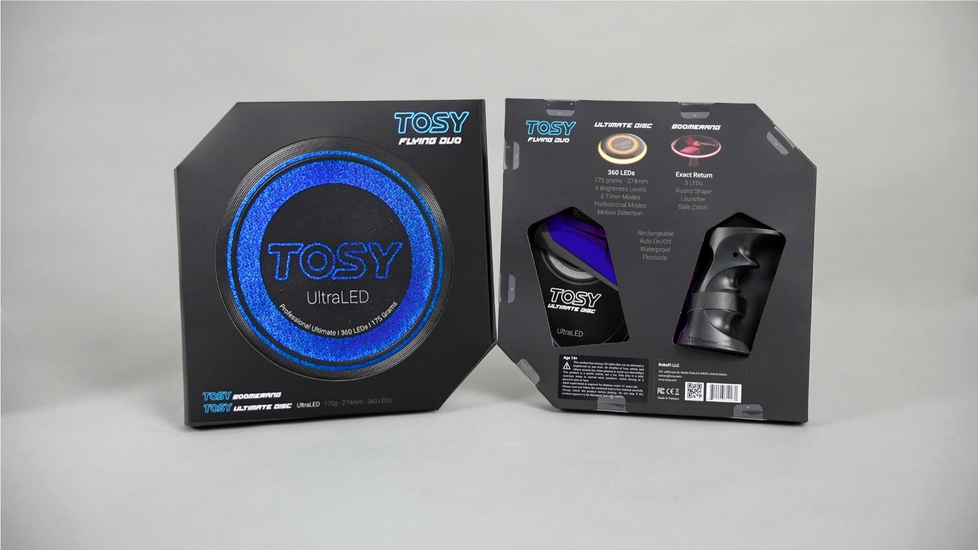 Flying Duo UltraLED by TOSY
6 Commentaires
Visit our store
$120
Livraison gratuite et flexible
Color:

Not available

Not available
M'avertir lorsque cet article est disponible
Entrez votre email ci-dessous. Nous vous informerons dès qu'il sera de nouveau en stock.
Vendu et expédié par TOSY
Flying Duo UltraLED by TOSY en un coup d'œil.
Enjoy hours of endless fun with this unique set of Ultimate Disc and Boomerang, playable during the day or night.
• 360 super-bright LEDs Ultimate Flying Disc
• 6 adjustable brightness and timer modes
• Exact return Boomerang with launcher
• Rechargeable with USB-C
• Easy carry
• Waterproof IP68
• Patented Boomerang and patent-pending Disc
Plongez-vous dans les spécifications
Caractéristiques
Spécifications
FAQs
Commentaires
5.0