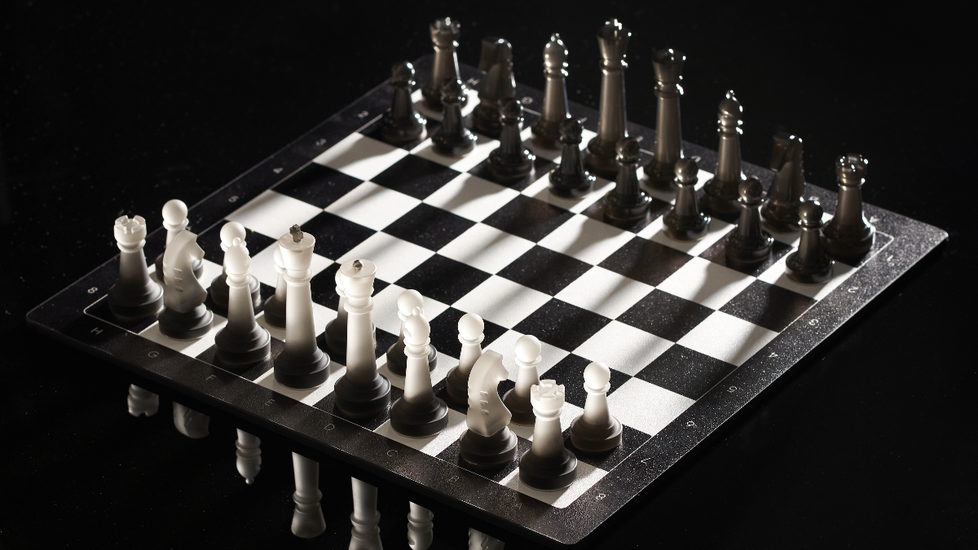 Maztermind Lumina Chess – Monochrome version
Lumina Chess – Monochrome version
Livraison gratuite et flexible
Commande en grosEnregistrer jusqu'à 

5%
M'avertir lorsque cet article est disponible
Entrez votre email ci-dessous. Nous vous informerons dès qu'il sera de nouveau en stock.
Vendu et expédié par Maztermind
Fonctionnalités principales
• Modern minimalistic design • Neutral shades and impressive gradient effect • Long-lasting and water-resistant material • Stunning decor for your living space • Sentimental gift for a special occasion
• 6-month warranty
Chess has long been recognized as an intellectual activity that fosters critical thinking and bravery, requiring decisiveness and high concentration to make tactical moves to win. The Lumina Chess Monochrome Version utilizes two contrasting shades to represent courageous yet modest, tough yet gentle players through striking lines combined with a classic monochrome color scheme.
Plongez-vous dans les spécifications
Caractéristiques
FAQs
Spécifications