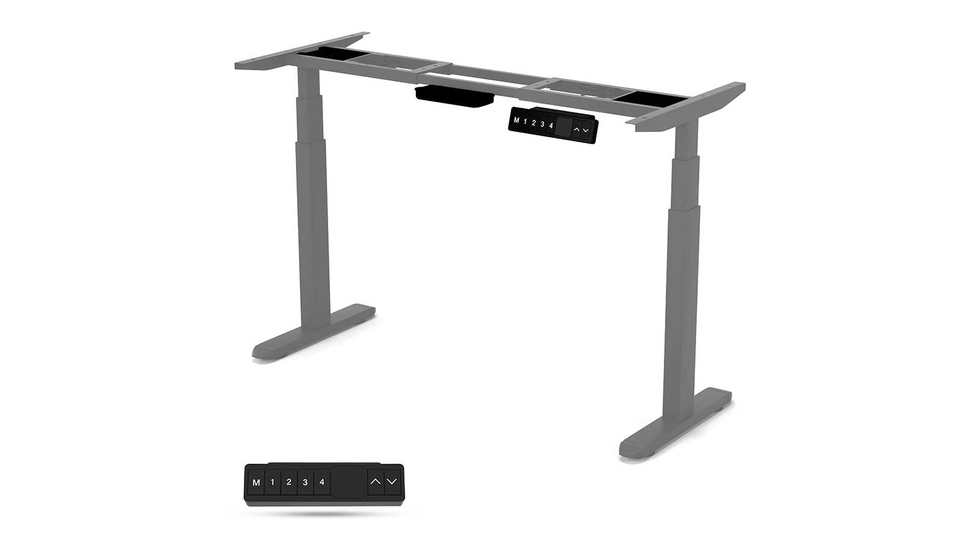 Northread 3-Stage Electric Desk Frame: Dual Motor
5 Commentaires
Visit our store
Livraison gratuite et flexible
Commande en grosEnregistrer jusqu'à 

5%
Color:

Not available

Not available

Not available
M'avertir lorsque cet article est disponible
Entrez votre email ci-dessous. Nous vous informerons dès qu'il sera de nouveau en stock.
Vendu et expédié par Northread
Fonctionnalités principales
• Height-adjustable from 25" to 50.8" • 4 memory buttons • Electric dual motor • Quieter at just 50 dB • 3 stage
• 5-year warranty
Quickly move from sitting to standing with this durable, purpose-built electric standing desk base.
Plongez-vous dans les spécifications
Caractéristiques
FAQs
Spécifications
Commentaires
4.8