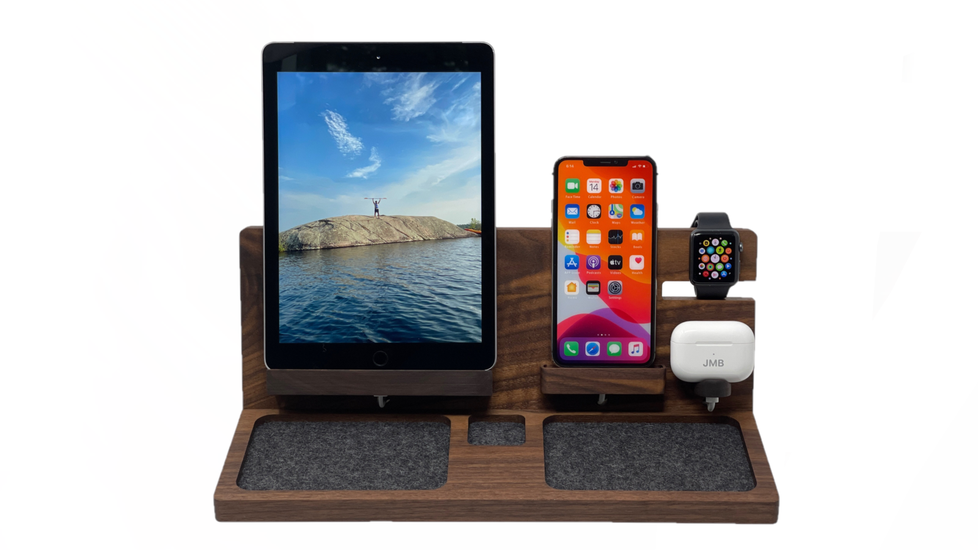 Baystree iPad Workstation
$160
Livraison gratuite et flexible
Notify me when this item is available
Enter your email below. We'll let you know when it's back in stock.
Bought by 66 Github employees
Vendu et expédié par Baystree.
• Compatible with all iPad, iPhone, Apple Watch, and Airpods • Cable management with integrated wire grooves • Conference calling slots for clear sound while docked • Charger tip locking mechanism • Magnetic Lock for easy face and base assembly • Reusable micro-suction technology to stabilize your apple charging station • Catchall tray at the front for items like glasses, jewelry, and keys
• 3-month warranty
The walnut iPad Workstation is a 4 in 1 charging station and organizer for your home, business or office. We did the hard work and designed it so that it is a breeze to assemble and easy to use. Our docks are crafted from premium materials that we source in Ontario, Canada.
Plongez-vous dans les spécifications
iPad Charging Station
Complete Apple Charging System
4 in 1 charging station and organizer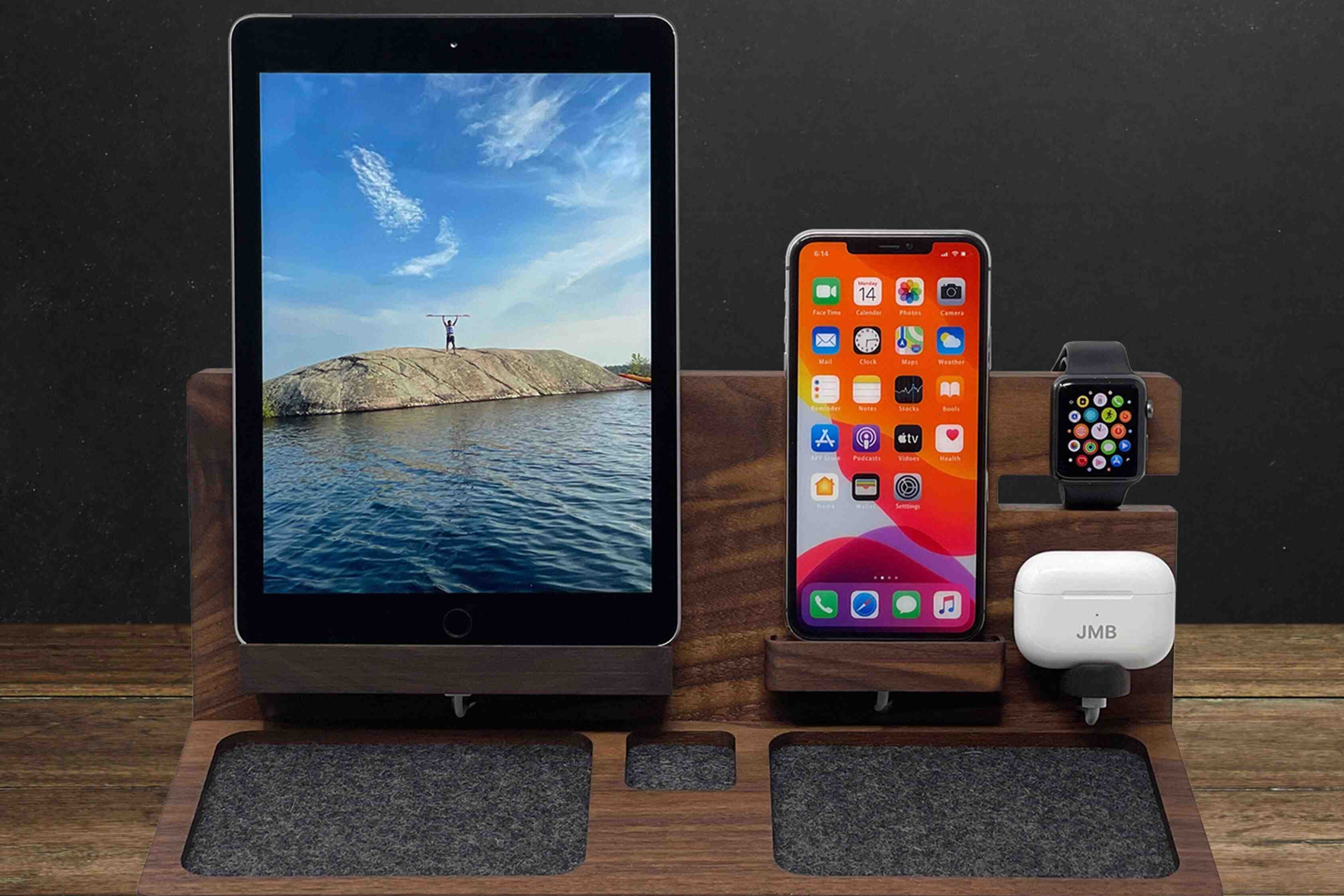 Adjustable Charger Tips
Easy Assembly and Adjustments
Charger tips can be adjusted using provided tool to account for various device cases.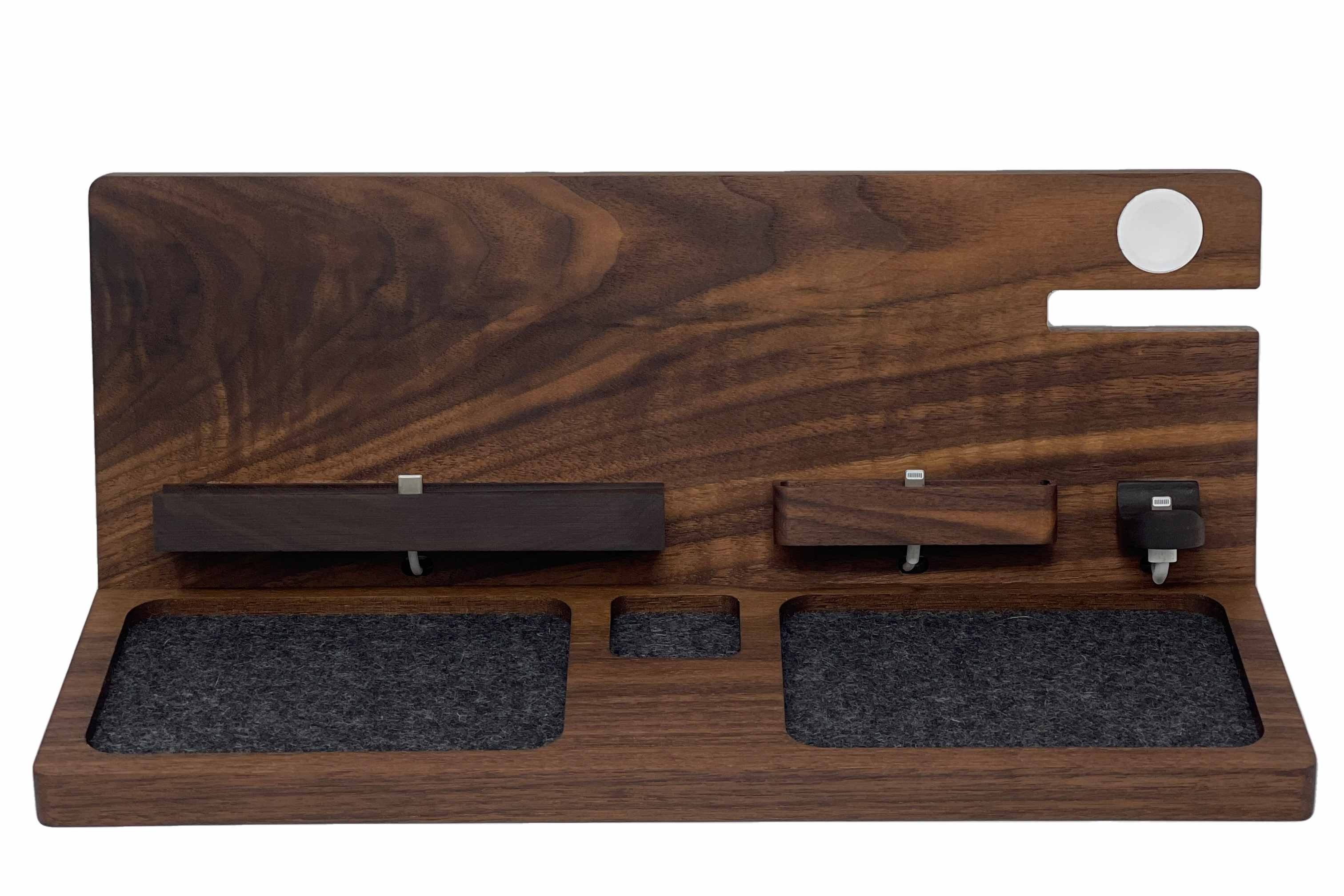 FAQ
Vous ne voyez pas la réponse à votre question ?