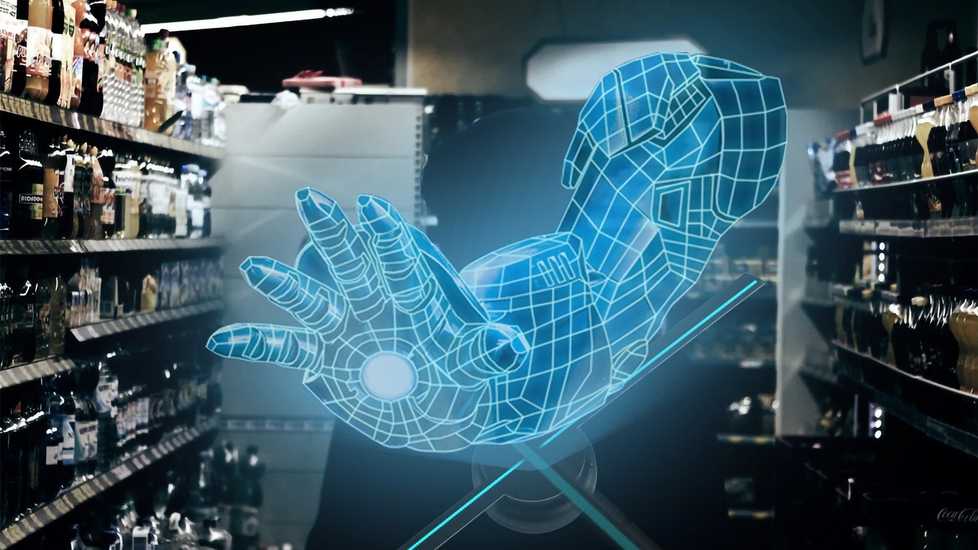 Lamp Depot 3D Wifi Holographic Projector: LED Display
$117
$229
(-49%)
Livraison gratuite et flexible
Acheter maintenant
Ajouter au panier
Livraison gratuite Jun 10 - Jun 12
Vendu et expédié par Lamp Depot.
• WiFi + APP upload (for Android / IOS) + high resolution (640P) + 224PCS LED light + 30% brightness • Clearly displayed • Advertising content can be changed flexibly • Custom video and pattern editing • Support memory card, and pattern editing software
• 1-year warranty
3D Holographic Fan Creats The Best Attraction For Your Product or Event. It Can Be Used In Shopping Malls, Exhibition Halls, Exhibitions, Parties, Etc. to Present 3D Animations And Make Your Activities More Personalized.
Plongez-vous dans les spécifications
Upgraded version
Added WiFi function
APP connects your hologram-high-resolution 3D visual effects, realistic holographic effects can help you effectively turn passive audiences into real buyers.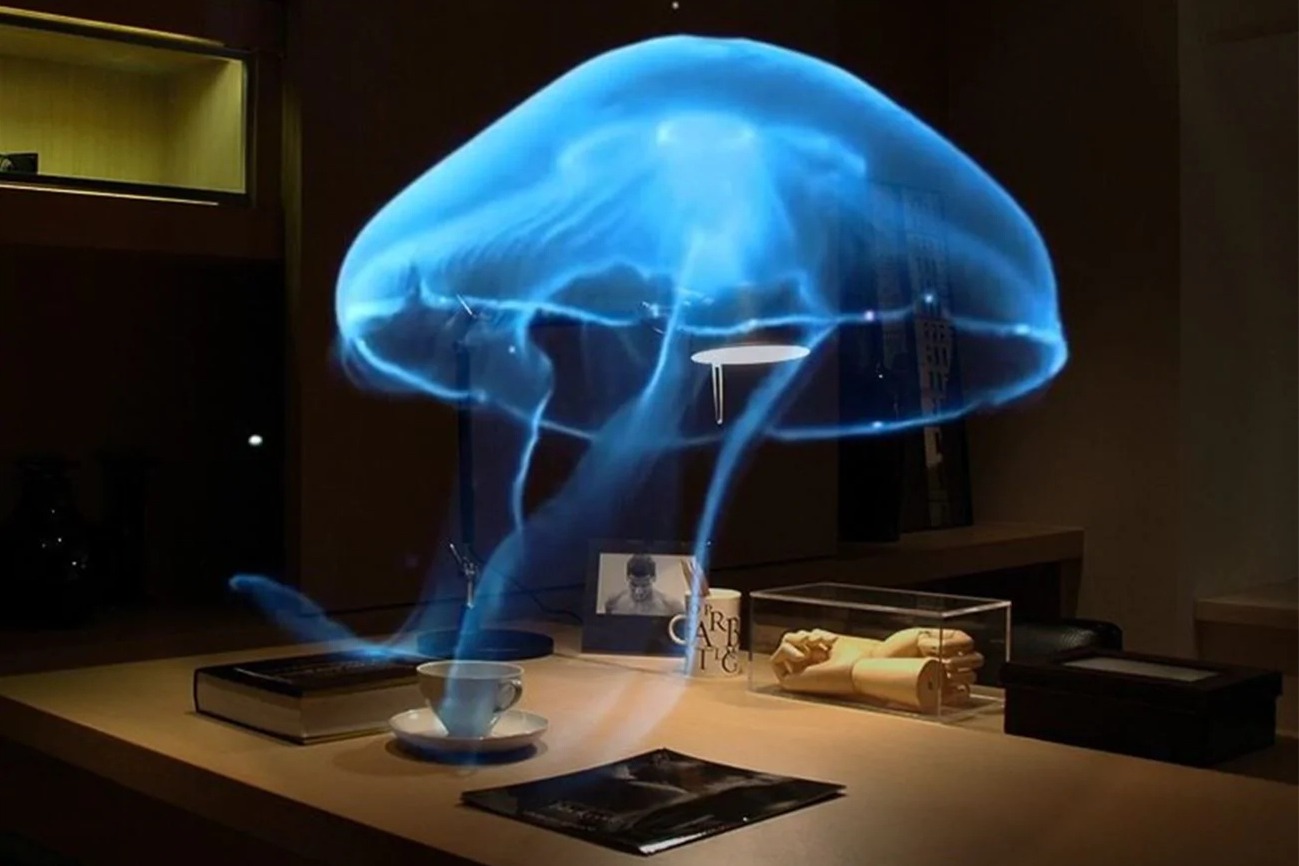 Two-leaf design
Clearer and brighter 3D pattern.
Composed of 224 high-brightness LED lamp beads. Ultra-high-density 224 LED rotating imaging, presenting the eye with high-definition 3D visual effects, the new holographic projector has a resolution of 640*640px.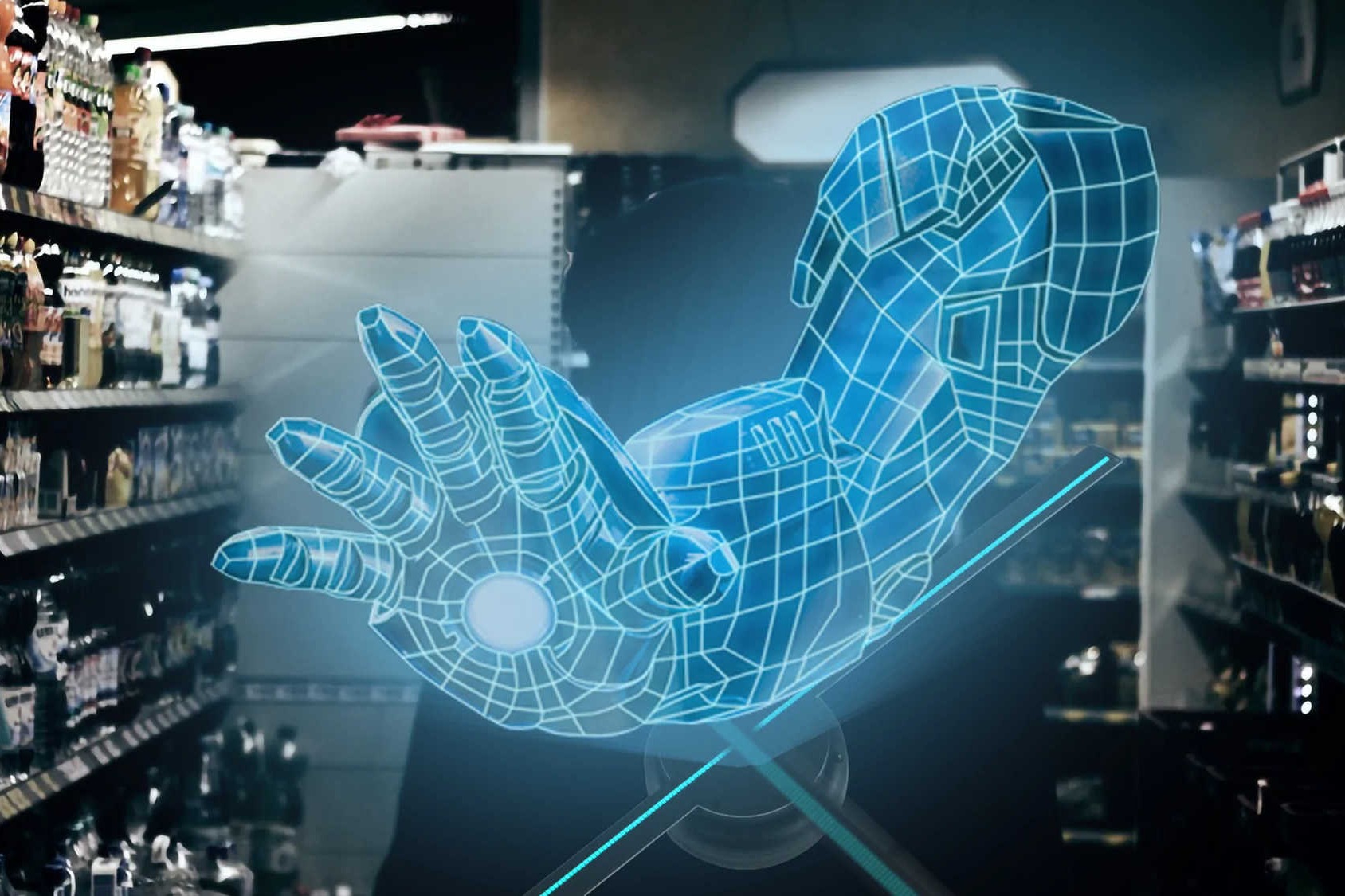 Two upload methods
Display content customization
The content displayed by the holographic fan display can be uploaded using a TF card and mobile phone APP.
Easy to install
It can be rotated or hung on the installation wall, it will never take up too much space.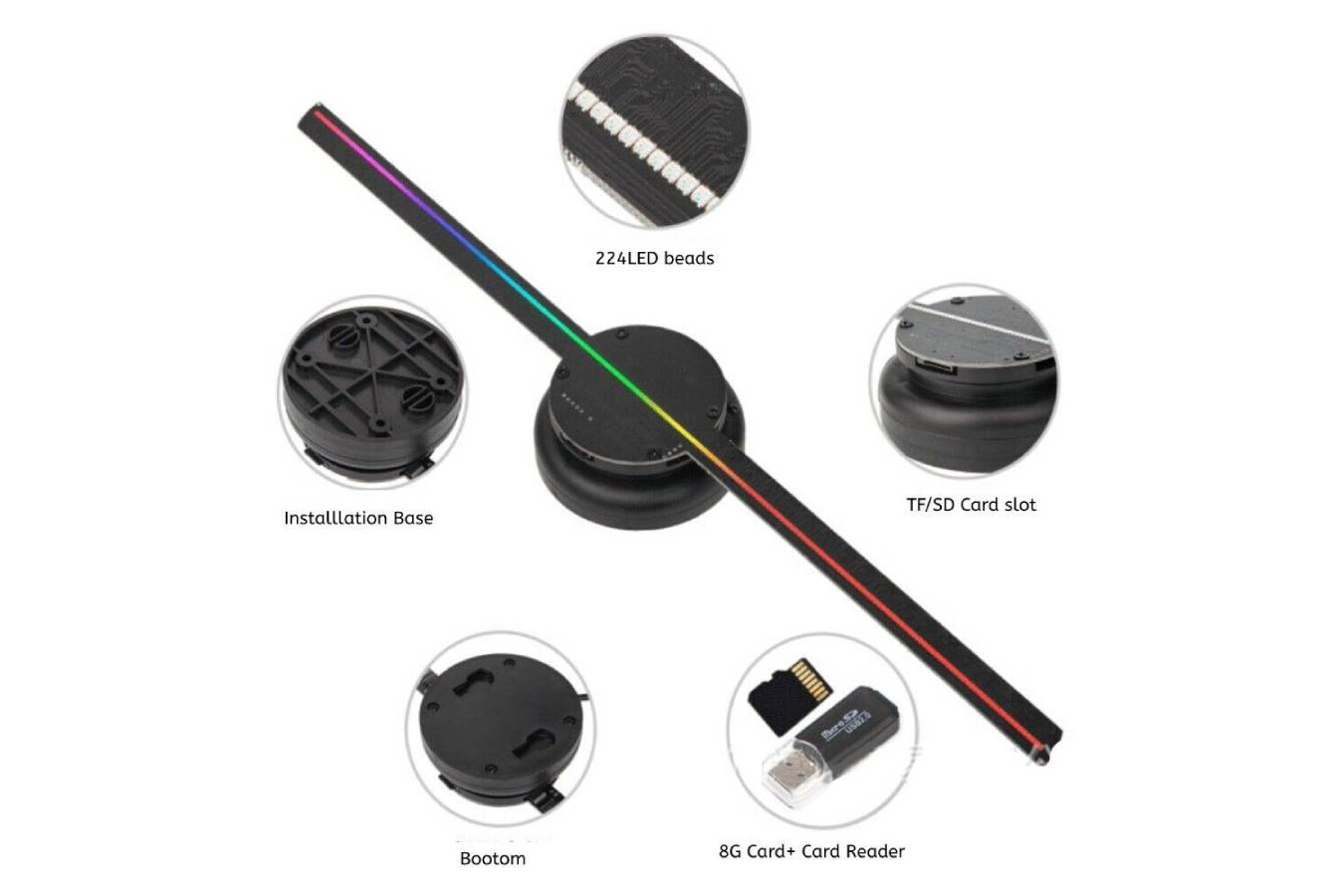 FAQ
Vous ne voyez pas la réponse à votre question ?