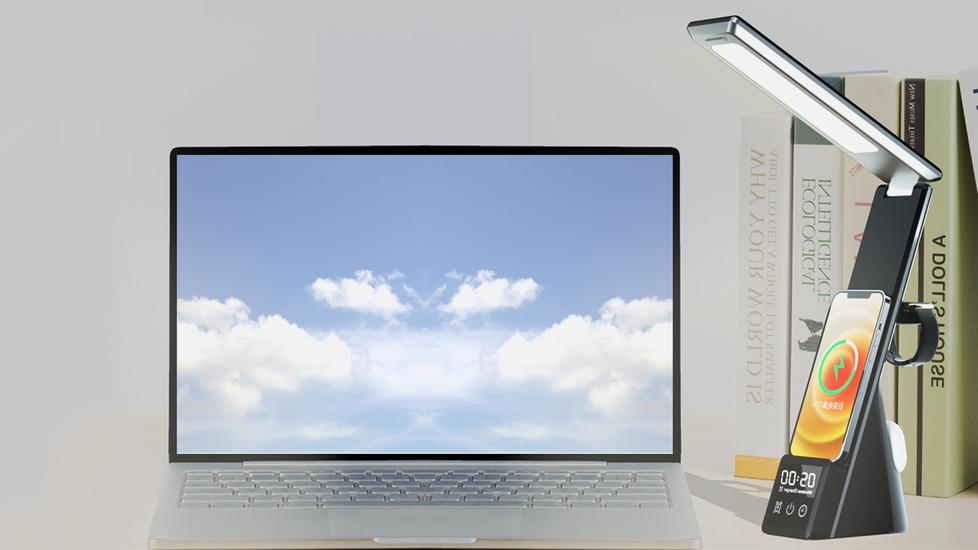 LumiCharge-Mini-7in1 LED Lamp Phone Charging Stand
$40
$69
(-42%)
Livraison gratuite et flexible
Acheter maintenant
Ajouter au panier
Livraison gratuite Jun 10 - Jun 12
Vendu et expédié par Lumicharge.
LumiCharge-Mini-7in1 LED Lamp Phone Charging Stand en un coup d'œil.
This study LED Desk Lamp with wireless charging for iPhone, Airpods and Apple Watch keeps your devices ready for action in an elegant, all-in-one solution that lights up your desk.
• Multi-functional
• Wireless charger for Qi-enabled devices
• Built-in USB port for watch charging
• LCD Time Display ft Alarm clock
• Multiple Color modes and brightness levels
• Compact & Space-saving
• Certifications: CE, FCC
• 6-month warranty
Plongez-vous dans les spécifications


KEEP IT NEAT AND TIDY
Wireless and Elegant
Our versatile 3 in 1 wireless charging station eliminates clutter while charging your iPhone, AirPods, and Apple Watch with up to 15w fast charging.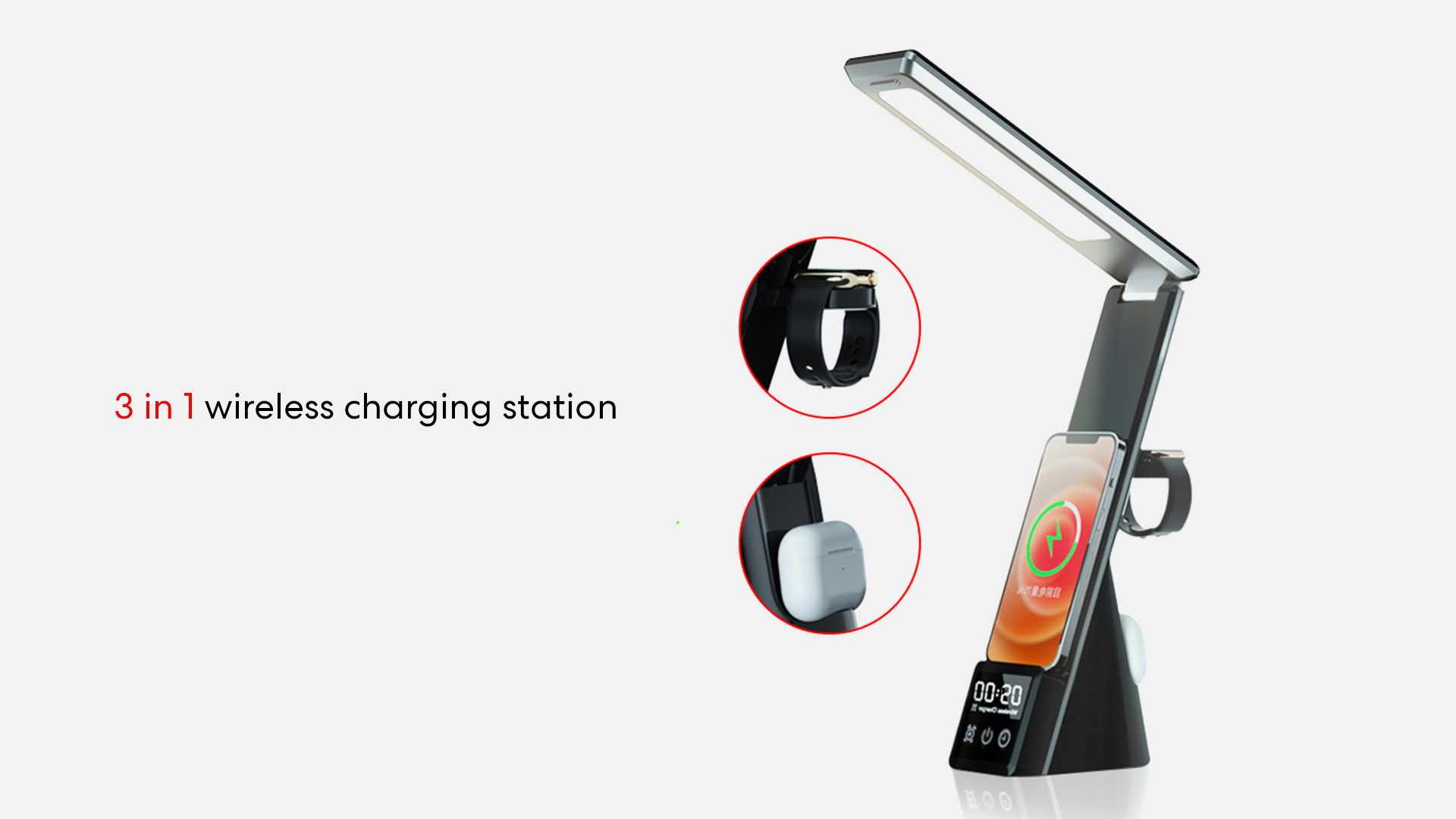 EASY ON THE EYES
Stepless Dimming & Eye-Friendly
3 color temperatures can be adjusted with a touch panel, and stepless adjustable brightness levels get you to your ideal brightness. Great for work, reading and studying.
A LONG-TERM INVESTMENT
Long Lifespan & Quality Assurance
This desk lamp has a long lifespan of over 50,000 hours with 10 years or more of use, making it energy efficient, environmentally conscious and earth-friendly.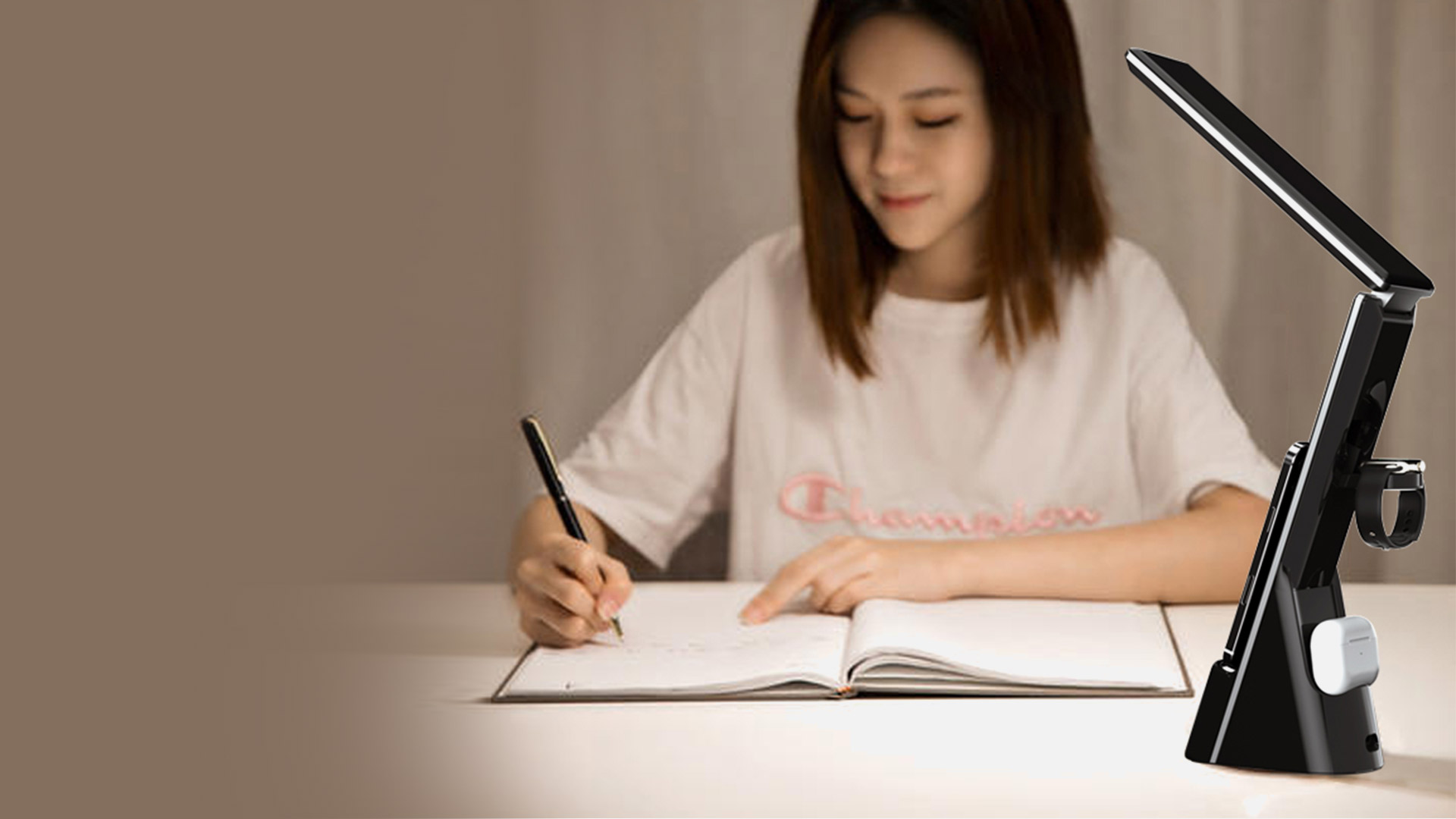 FAQ
Vous ne voyez pas la réponse à votre question ?