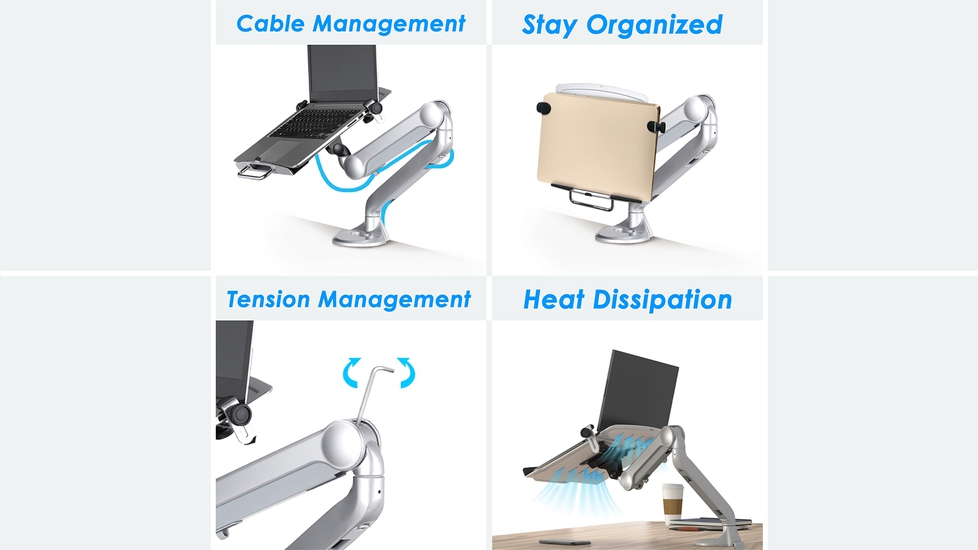 Modernsolid Global Laptop Mount: Height Adjustable
$137
Livraison gratuite et flexible
Acheter maintenant
Ajouter au panier
Livraison gratuite Jun 07 - Jun 09
Vendu et expédié par Modernsolid.
* Height adjustable * Tilt, rotate, swivel fully adjustable * Cable management * Clamp type * Easy switch between monitor and laptop * Tension adjustable * Heat dissipation
• 2-year warranty
Height adjustable laptop mount with gas spring adjustment. Can be used as monitor arm as well.
Plongez-vous dans les spécifications
Easily switch between monitor and laptop use.
2 in 1 Function
Purchase one product gets double pleasant. Single monitor arm can be used as laptop mount by adding laptop tray on the VESA adaptor.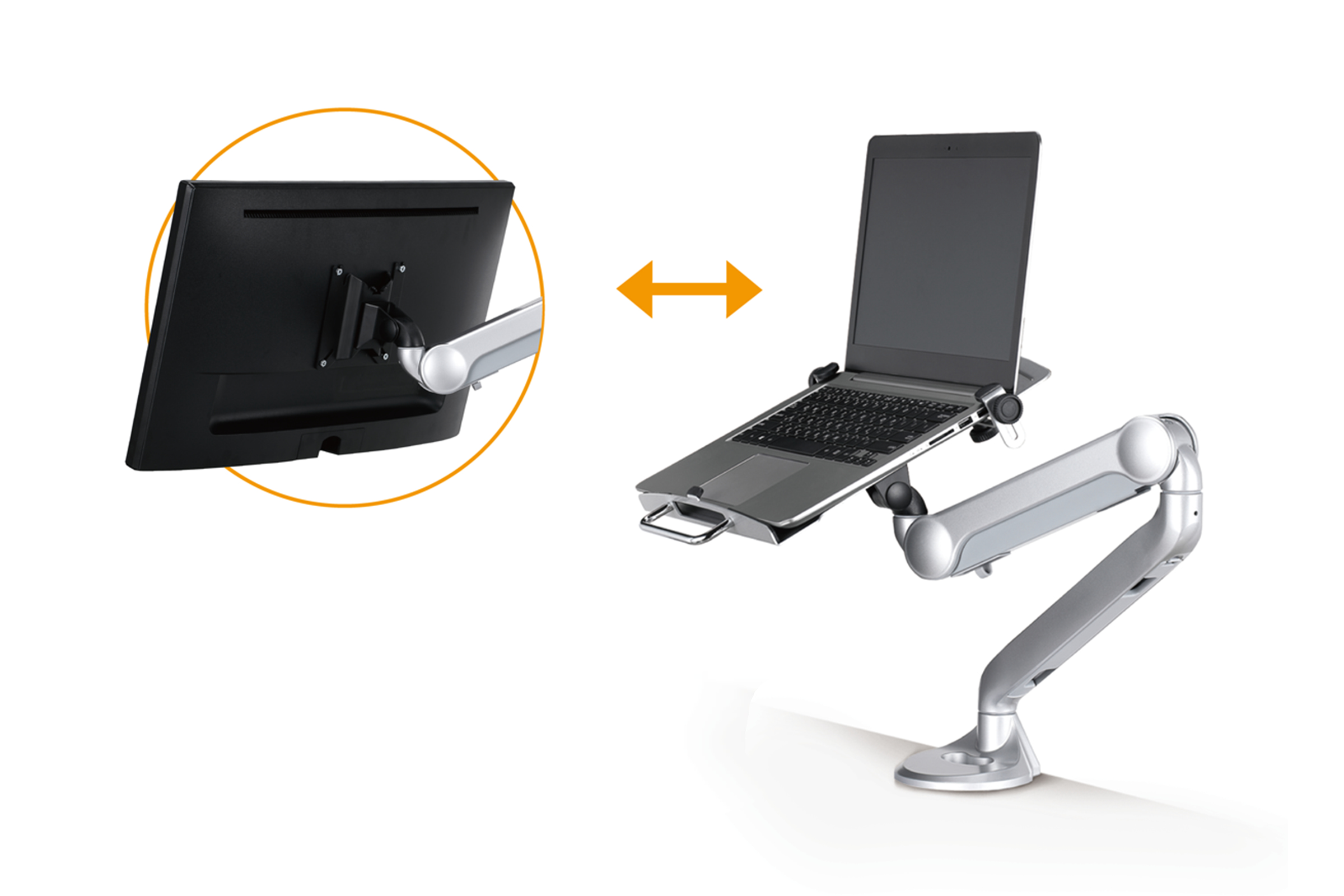 Find the best position for your health.
Full motion
Simple ergonomic adjustment gives optimum comfort for users and helps reduce neck, eyes, and back strain.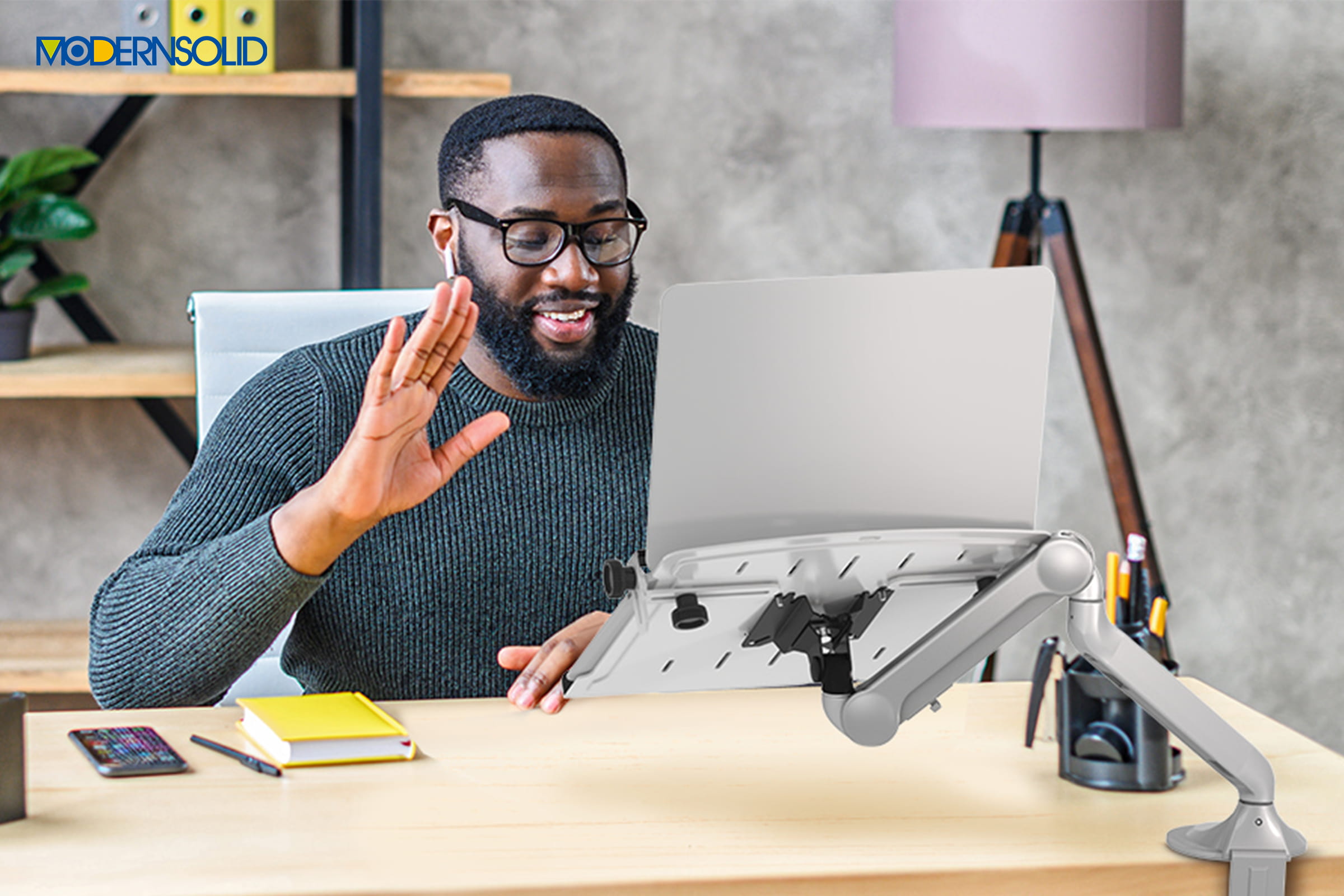 Keep the laptop cool
Heat dissipation
Prevent your laptop from overheating and allow for the best airflow to keep it cool.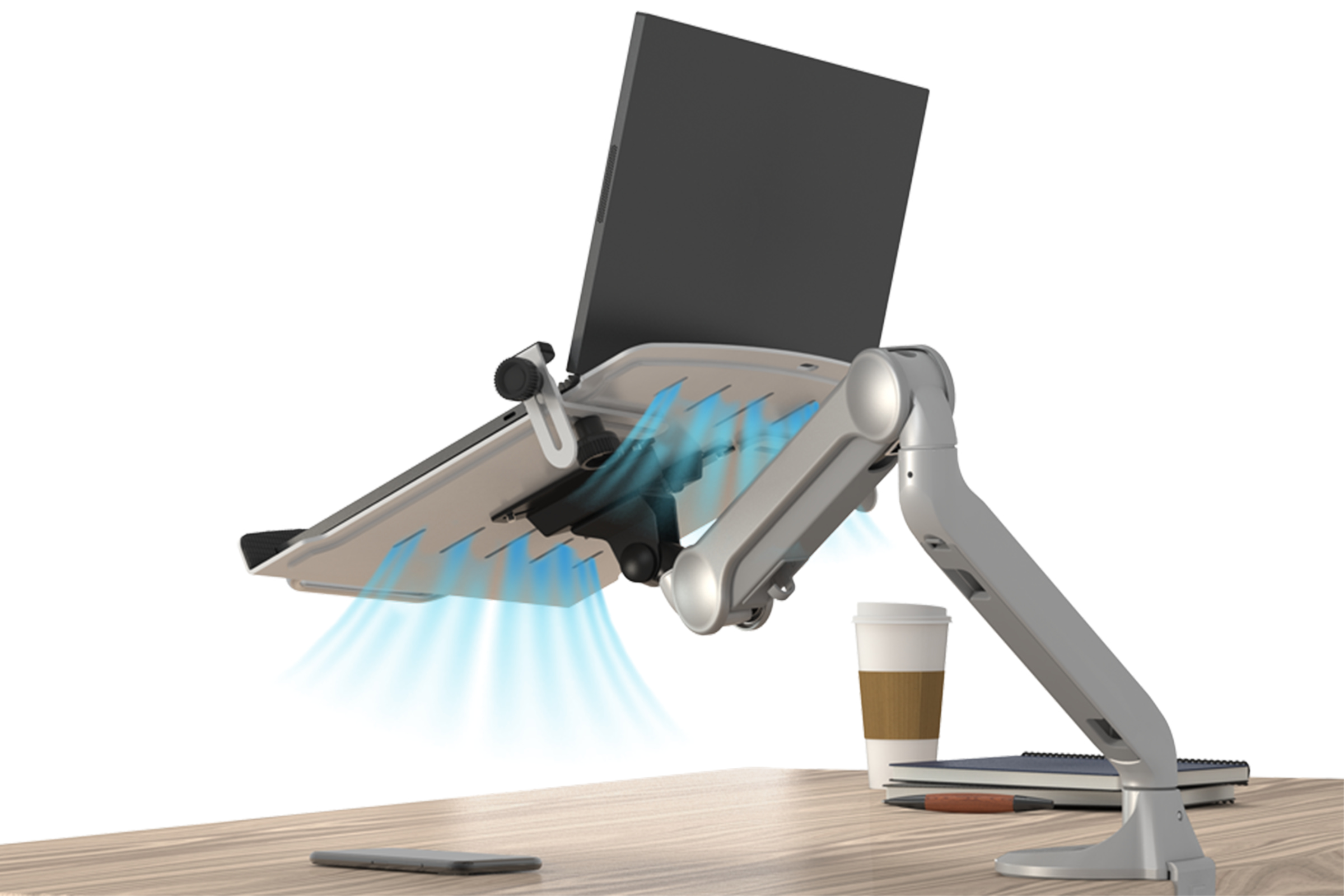 Maximize your workspace
Lift your laptop up
Mount your monitor/laptop and free up desk space. Simply push your display or laptop out of the way when not in use and enjoy a neat, wide, and organized working area.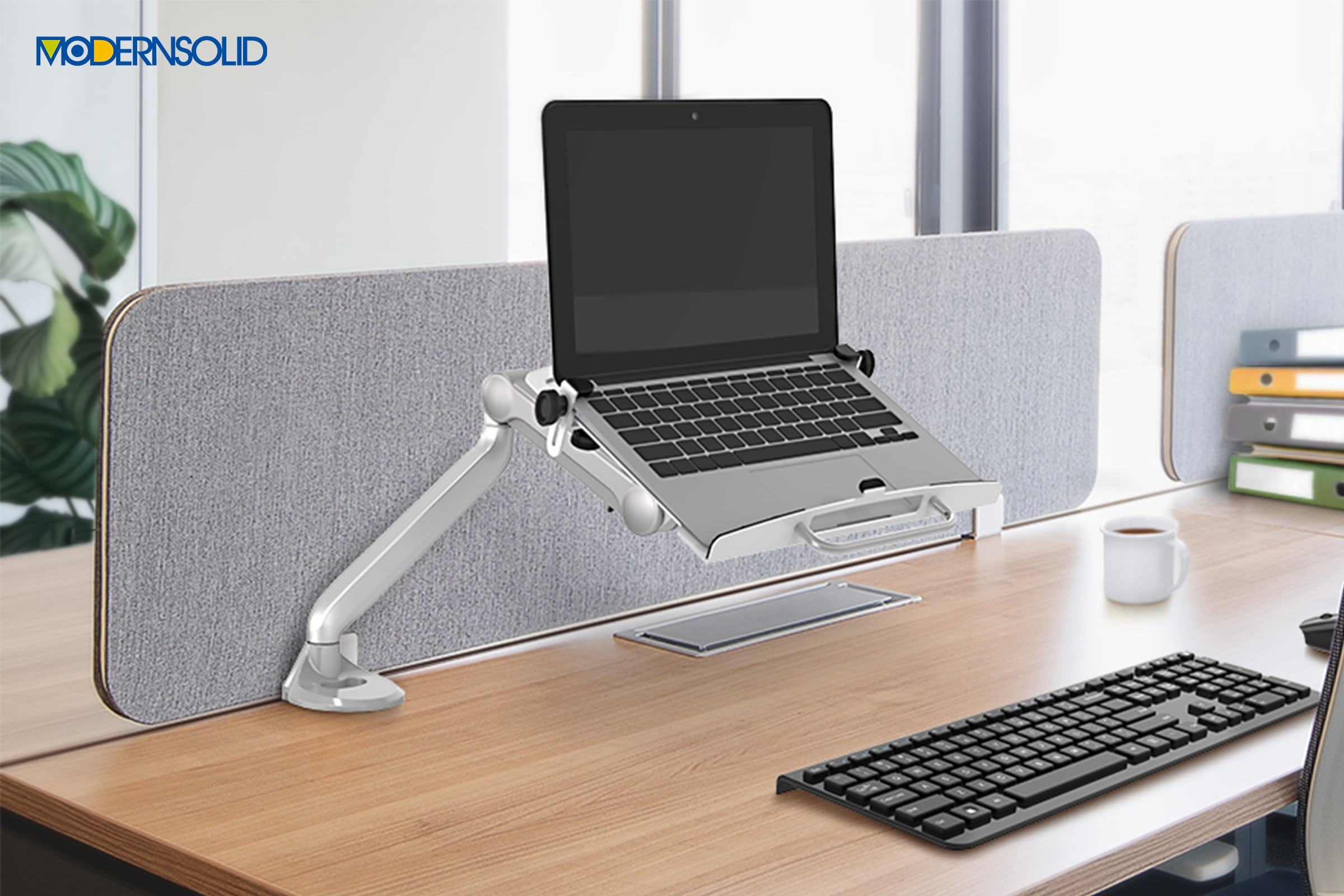 Stay organize and efficiency
Cable Management
Create a tidy workspace by organizing messy wire on the laptop mount.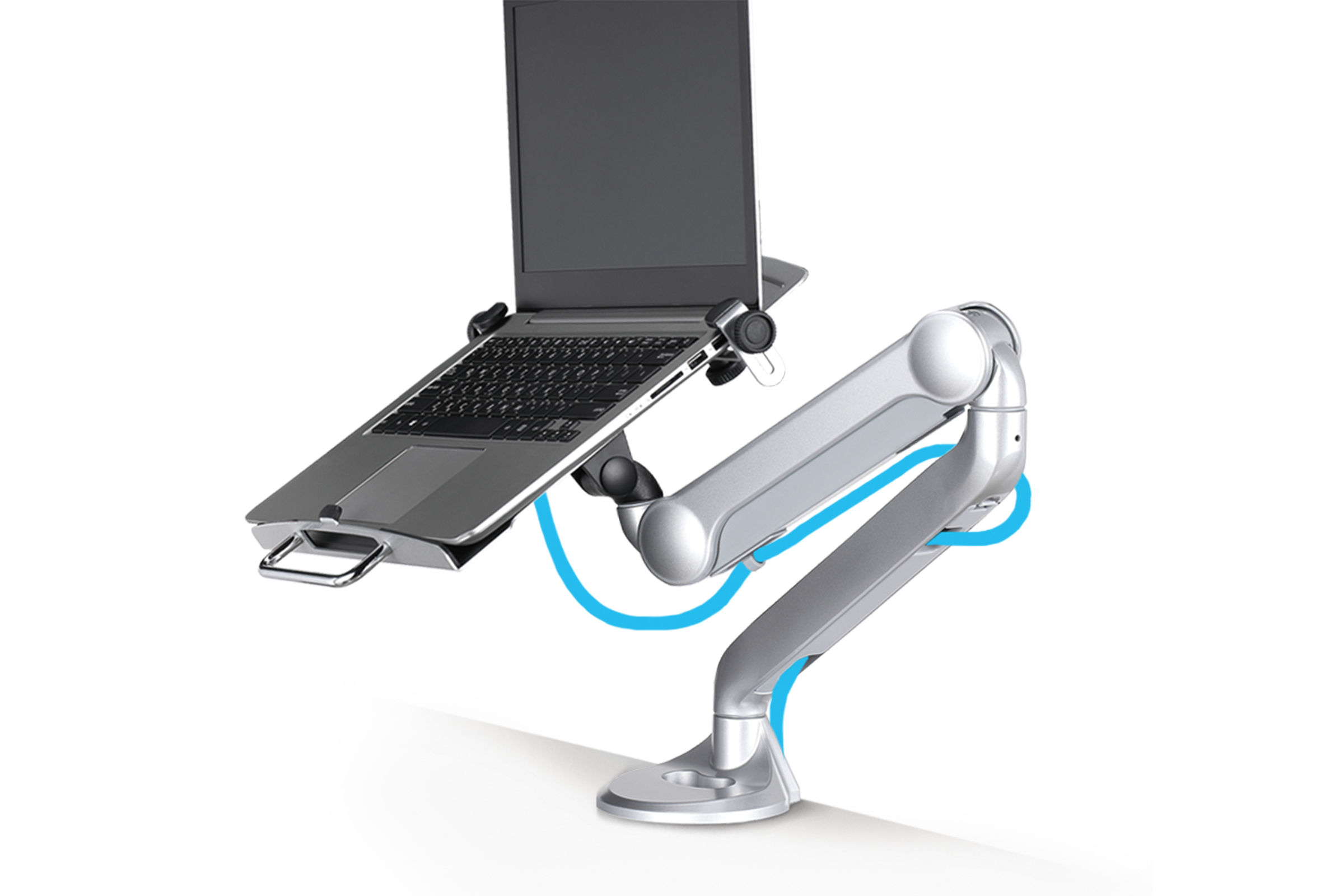 FAQ
Vous ne voyez pas la réponse à votre question ?