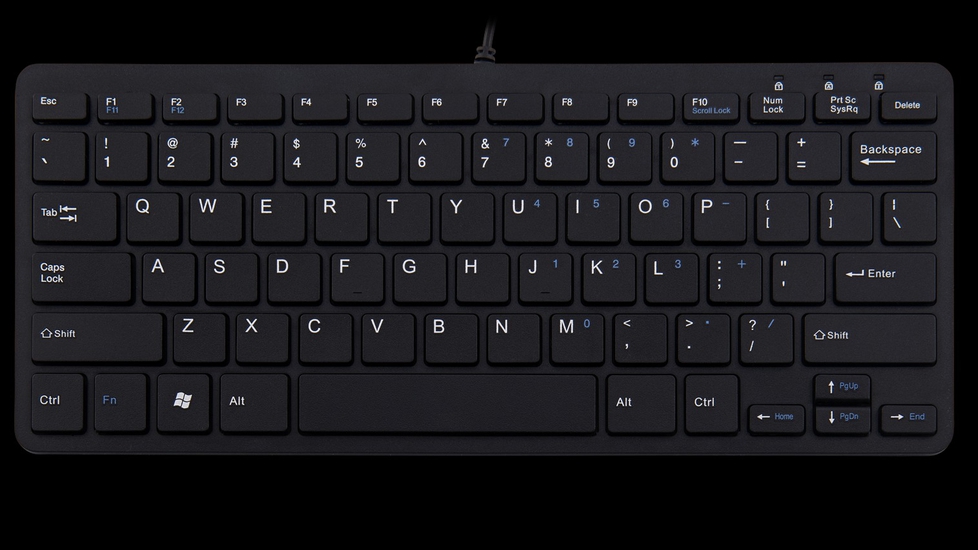 R-go-tools Compact Slim Ergonomic Wired-USB Keyboard, QWERTY (US)
5 Commentaires
Visit our store
Livraison gratuite et flexible
Commande en grosEnregistrer jusqu'à 

2%
Color: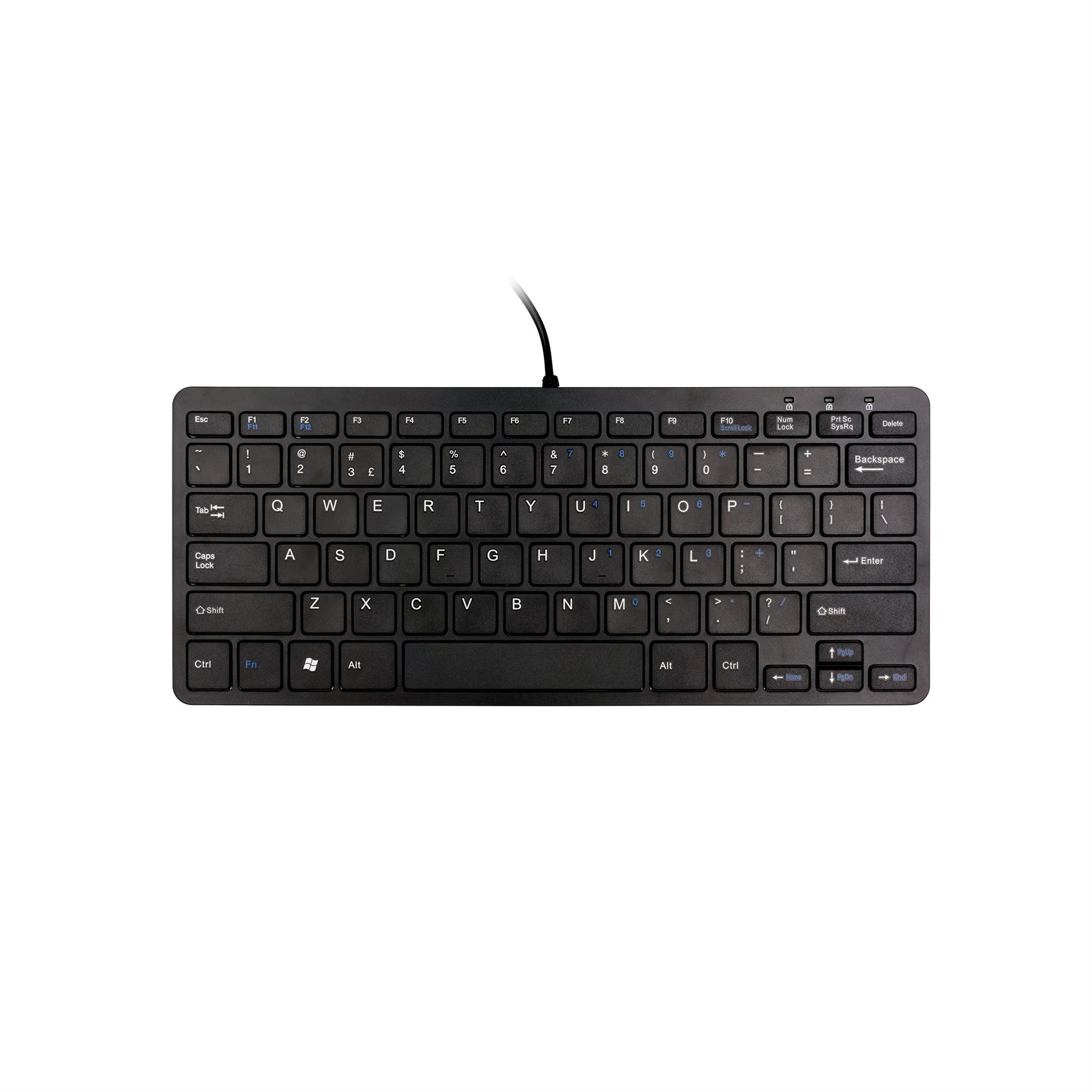 Not available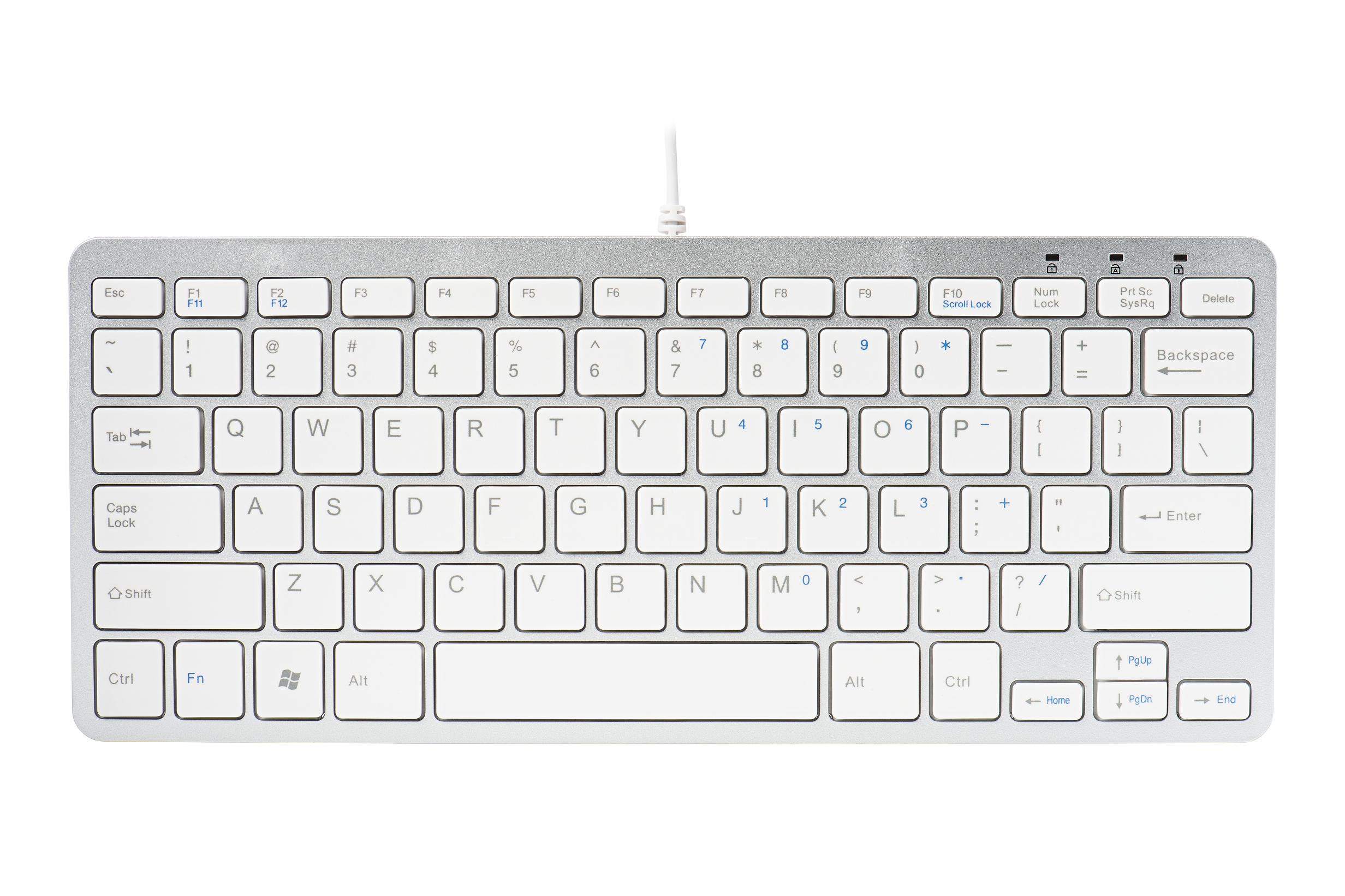 Not available
Acheter maintenant
Ajouter au panier
Livraison gratuite Dec 08 - Dec 11
Vendu et expédié par R-Go Tools
Fonctionnalités principales
• ERGONOMIC DESIGN - The Ergo Compact Keyboard QWERTY is a compact ergonomic keyboard. During simultaneous use of keyboard and mouse, the hands will always remain within shoulder width. This gives the shoulder and elbow naturally relaxed positions which will help prevent strain complaints such as RSI (Repetitive Strain Injuries). • REDUCE MUSCLE TENSION - The keyboard is thin and has a light keystroke, which causes a flat position of the wrists and reduces muscle tension. • PORTABLE - You can easily carry the Ergo Compact (11.22 x 4.72 x 0.59 in, 9.88 oz) Keyboard around, making it ideal for the new flexible way of working • EASY SETUP - Plug and Play Keyboard with USB connection is instantly ready to use. CABLE LENGTH - 4.59 FT. • WIDELY COMPATIBLE - Works with PC/Desktop/Laptop and Windows/Linux
• 2-year warranty
The R-Go Compact keyboard is an ergonomic keyboard with a light keystroke. It is flat, so your hands and wrists are flat and relaxed while typing.
Plongez-vous dans les spécifications
Caractéristiques
FAQs
Spécifications
Commentaires
4.6