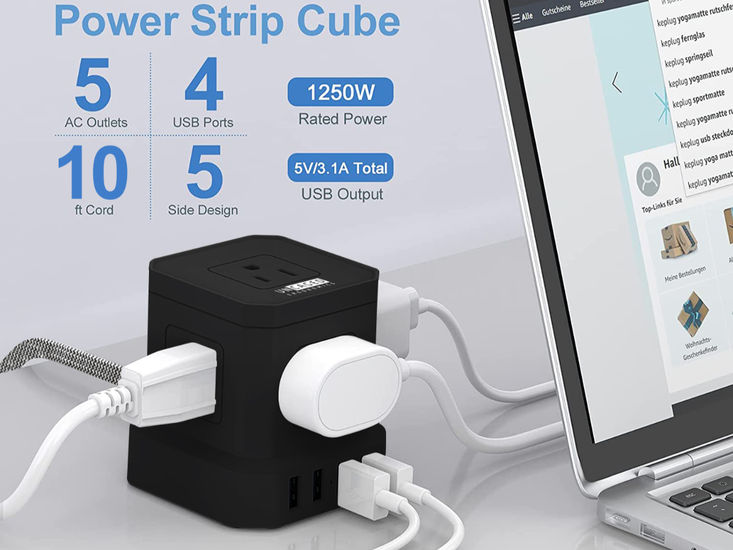 Uncaged Ergonomics Power USB Cube Strip
5 Commentaires
Visit our store
$39.99
Livraison gratuite et flexible
Commande en grosEnregistrer jusqu'à 

8%
Color: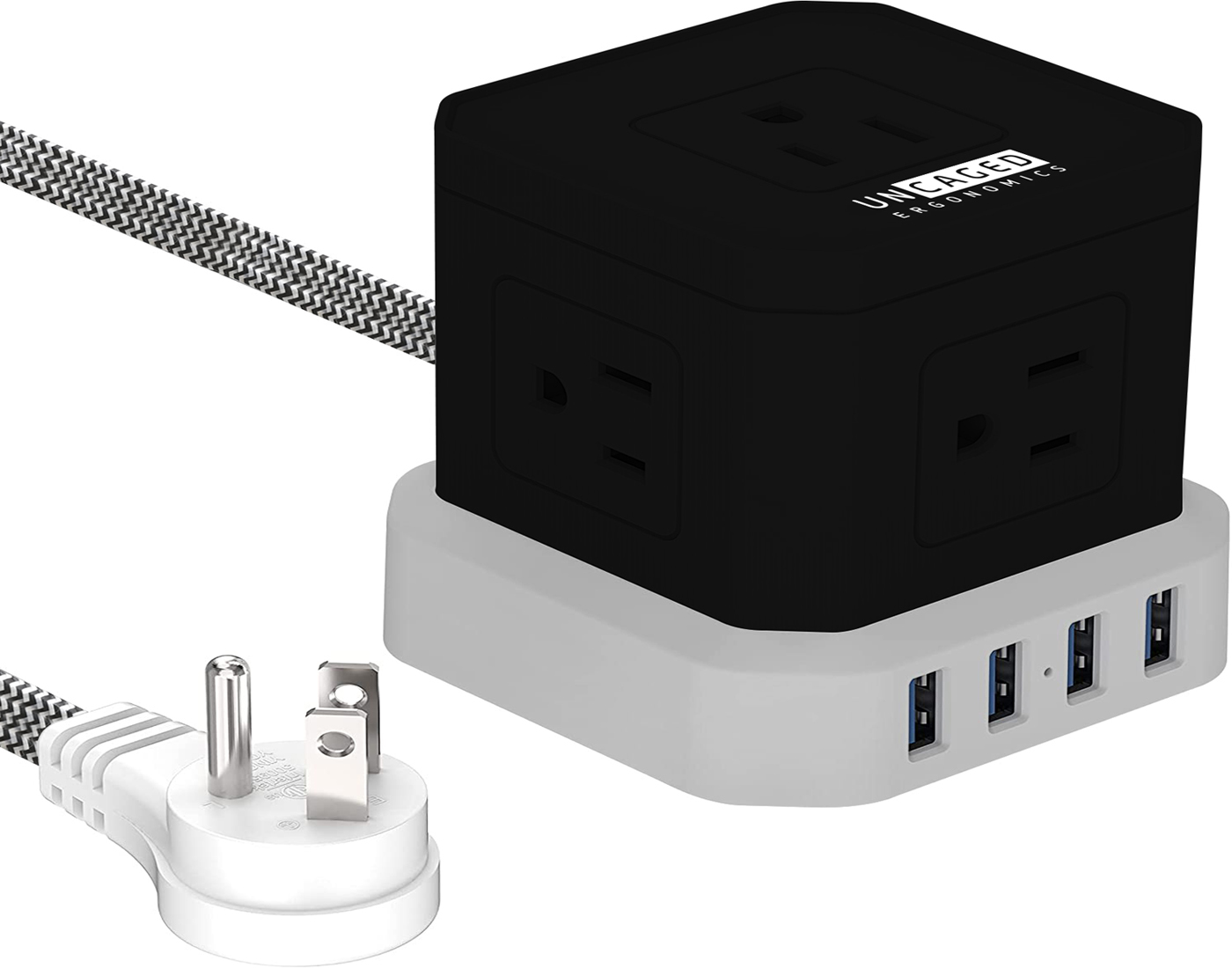 Not available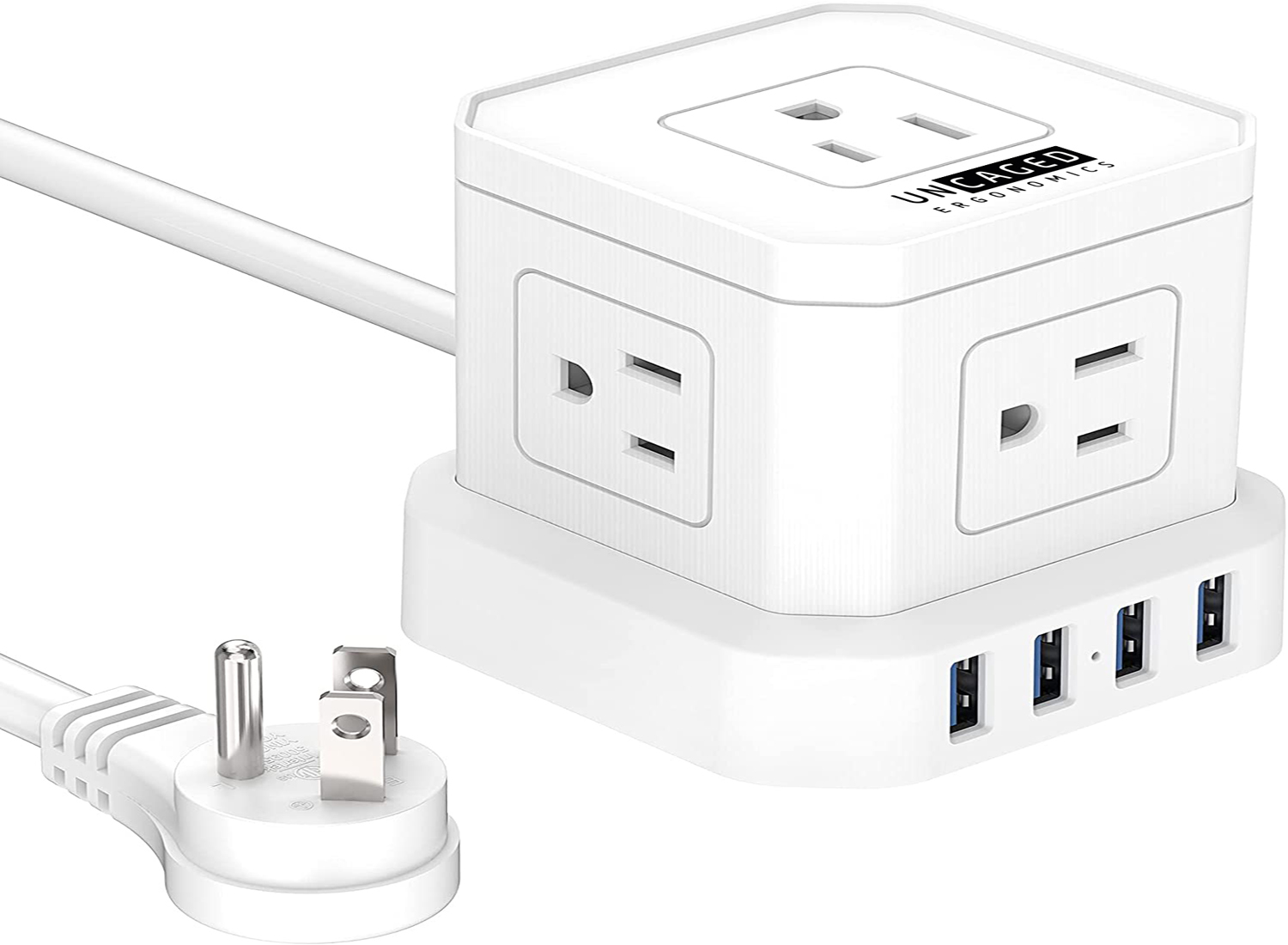 Not available
Acheter maintenant
Ajouter au panier
Livraison gratuite Oct 01 - Oct 03
Vendu et expédié par Uncaged Ergonomics
Fonctionnalités principales
• Multi-Outlet Power Strip: 5 AC Outlets + 4 USB Ports • Surge Protector Power Strip: optimize device charging and minimize power interruptions • 10 ft Braided Cable: 100% pure copper wire optimizes power transmission • Takes up minimal space and lets you charge up to 9 devices.
• 3-month warranty
Clean up that mess of tangled wires with are Zen like, cube shaped surge protector power strip. The cube design features five AC outlets and four USB ports arranged in a non blocking design. This allows you the unique shape of this surge protector power strip let's you simultaneously access every outlet with virtually the largest plugs. The 10 foot braided cable features 100% copper wire for ultimate power transmission and on off switch lets you kill power when not needed. This multi-outlet surge protector power strip is great for the kitchen, office, desk, workstation and anywhere you need to simultaneously power multiple devices.
Plongez-vous dans les spécifications
Caractéristiques
Spécifications
FAQs
Commentaires
4.8