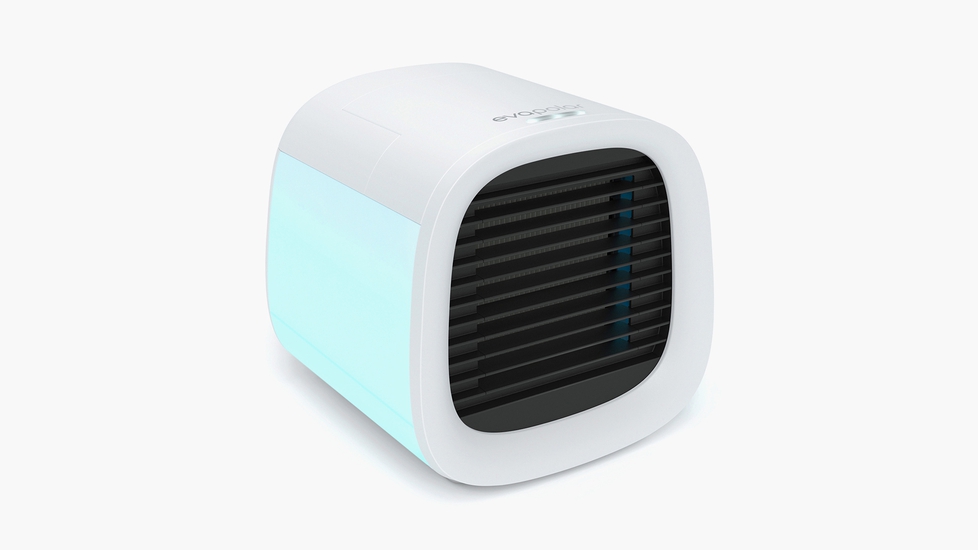 Evapolar evaCHILL Portable Evaporative Air Cooler & Humidifier
FREE shipping Mar 31 - Apr 03. FREE 30-day returns.
Vendu et expédié par Evapolar Store. Visit our store
• Chills, purifies & humidifies • Consumes only 7.5W • Ultraportable. Has a handle • Award-winning design • Weight only 26oz (750g)
• 1-year warranty
evaCHILL is Evapolar's best-selling personal evaporative air cooler that cools, purifies, and humidifies the air. Sleek minimalist design, sophisticated functionality, and a powerful cooling effect. evaCHILL air cooler was created to cool down exclusively the personal area only in front of you. It does not waste tons of energy to cool down the whole room. Powered by unique evaBREEZE technology, the evaCHILL air cooler can achieve a cooling effect up to 44.6-50 °F degrees (7-10 °C) depending on the humidity level. Evapolar evaCHILL is perfectly suitable for sleeping time, resting, traveling, and working. Created as a whisper-quiet personal cooling solution, it is a must-have device for hot sleepers. Portable and USB-powered, it creates your personal microclimate wherever you are. Enjoy the coolness effect as long as it is connected to an electricity source — a socket, a powerbank, a laptop, etc. Forget about installation costs, unlike with an AC unit! Just add water, connect the device to power and enjoy the fresh air. Control the airflow with one button and enjoy the fresh air for up to 4-6 hours. The device also has an LED light for a cozy atmosphere and is a perfect bedside lamp. Breathe pure and fresh air thanks to the long-lasting biodegradable basalt fibers inside the cartridge. They filter out the dust in the air and retain water for more efficient cooling and humidifying. They filter out the dust in the air and retain water for more efficient cooling and humidifying. Simply replace your cartridge every 3-6 months (depending on water and air qualities) to ensure good air quality. Please note, natural color of evaBREEZE bazalt-based cartridge may differ from white to dark green!
Plongez-vous dans les spécifications
FAQ
Vous ne voyez pas la réponse à votre question ?