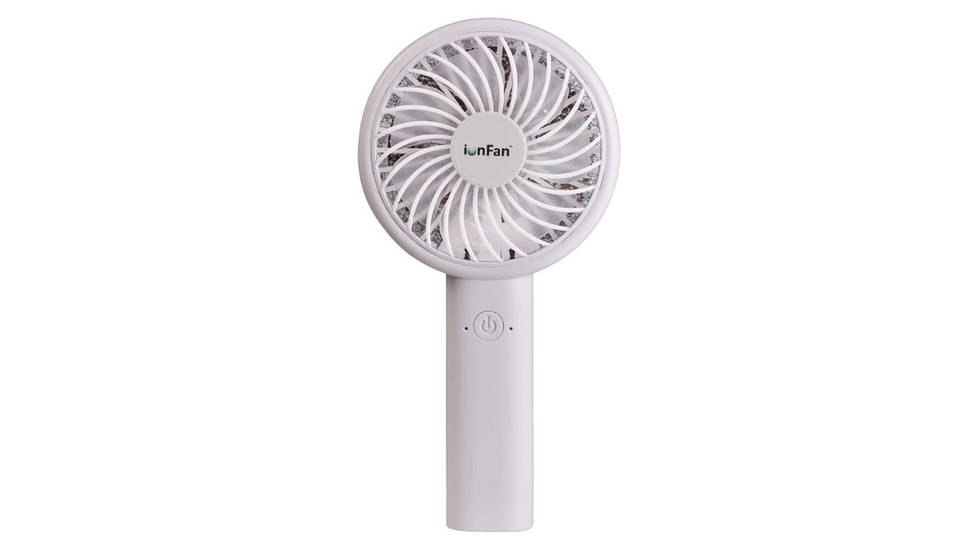 IonPacific ionFan: Negative Ion Generator + Air Purifier
$35.95
Livraison gratuite et flexible
Acheter maintenant
Ajouter au panier
Livraison gratuite Jun 06 - Jun 08
Vendu et expédié par IonPacific.
• High Emittance - 3 M neg ions / sec • High Volume of Output - 250 Sq. Ft. • Portable and Compact • USB Charged • Easy to Use
• 1-year warranty
Introducing the ionFan, our first USB-rechargeable, portable ionizer fan with a built-in negative ion generator. Get a healthy dose of negative ions while cooling off.
Plongez-vous dans les spécifications
HIGHEST QUALITY
Breakthrough, Patented Negative Ion Technology
Years of research by our US & UK engineers on negative ion technology has resulted in an air ionizer capable of emitting up to 10 million negative ions per second, eclipsing any other ionic generator on the market by a factor of 3.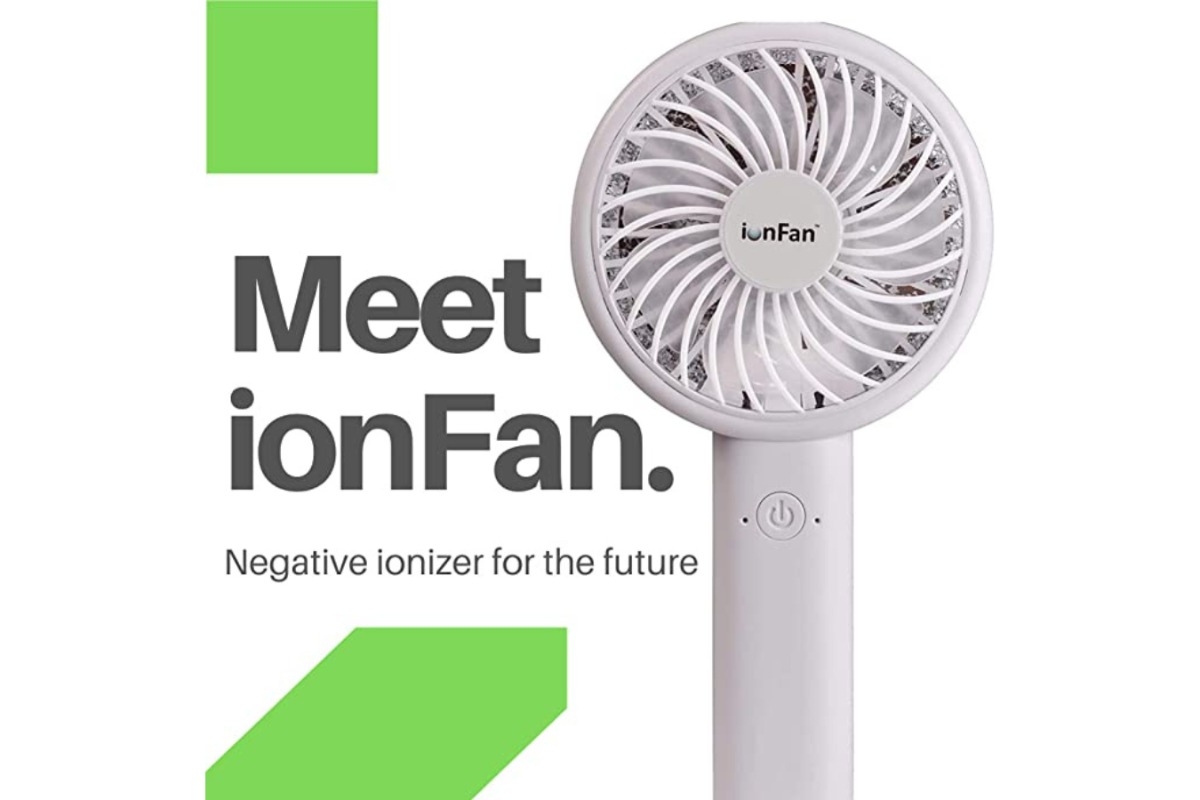 PROVEN TECHNOLOGY
It's What's Inside That Counts
The ionFan is capable of delivering up to 5 times as many negative ions to an area of up to 3 times, 250 square ft, compared to other purifiers of the same size and even producing more than larger sized ionic purifiers.
NATURE INSPIRED
Nature's Benefits In Your Home
Science has been able to harness negative ions in a more controlled manner with the advent of negative ion generators such as the ionbox 20m.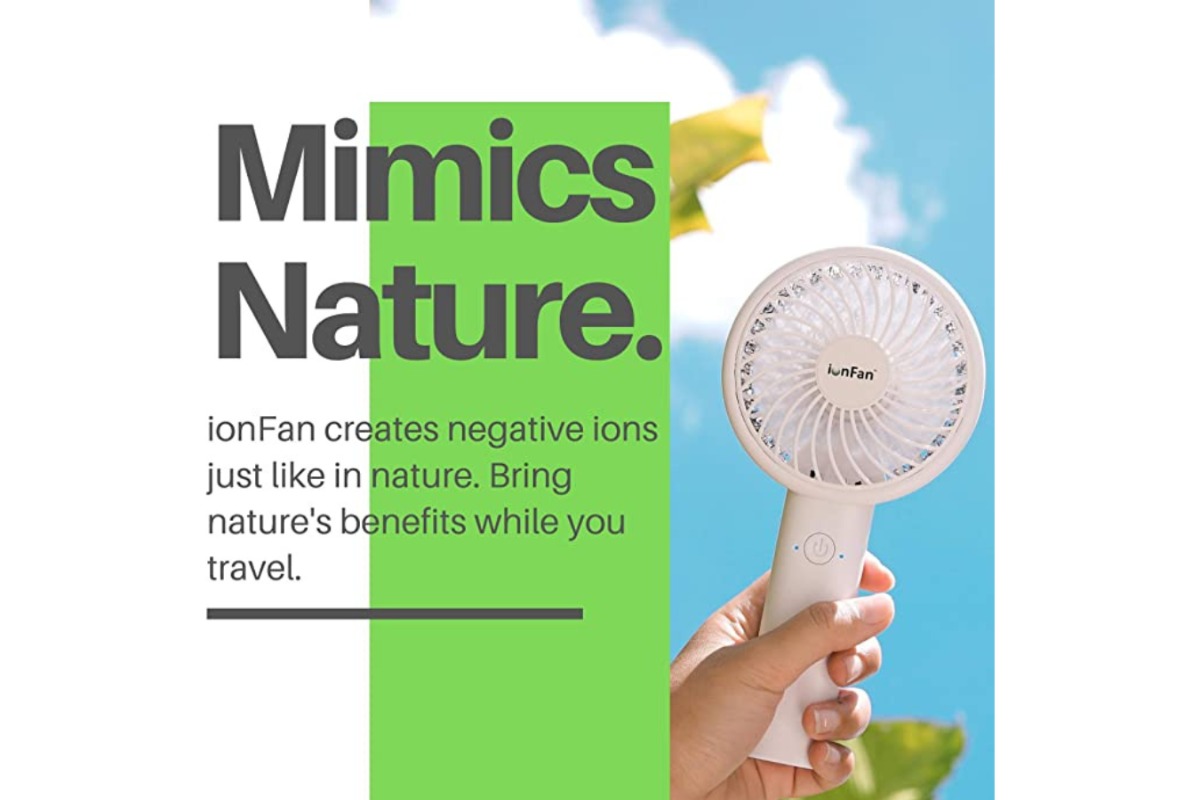 PROVEN SCIENCE
Negative Ions Have Been Scientifically Proven To Improve Sleep Quality
Sleep easy knowing the ionbox 20m is counteracting harmful pollutants and microorganisms in your air environment.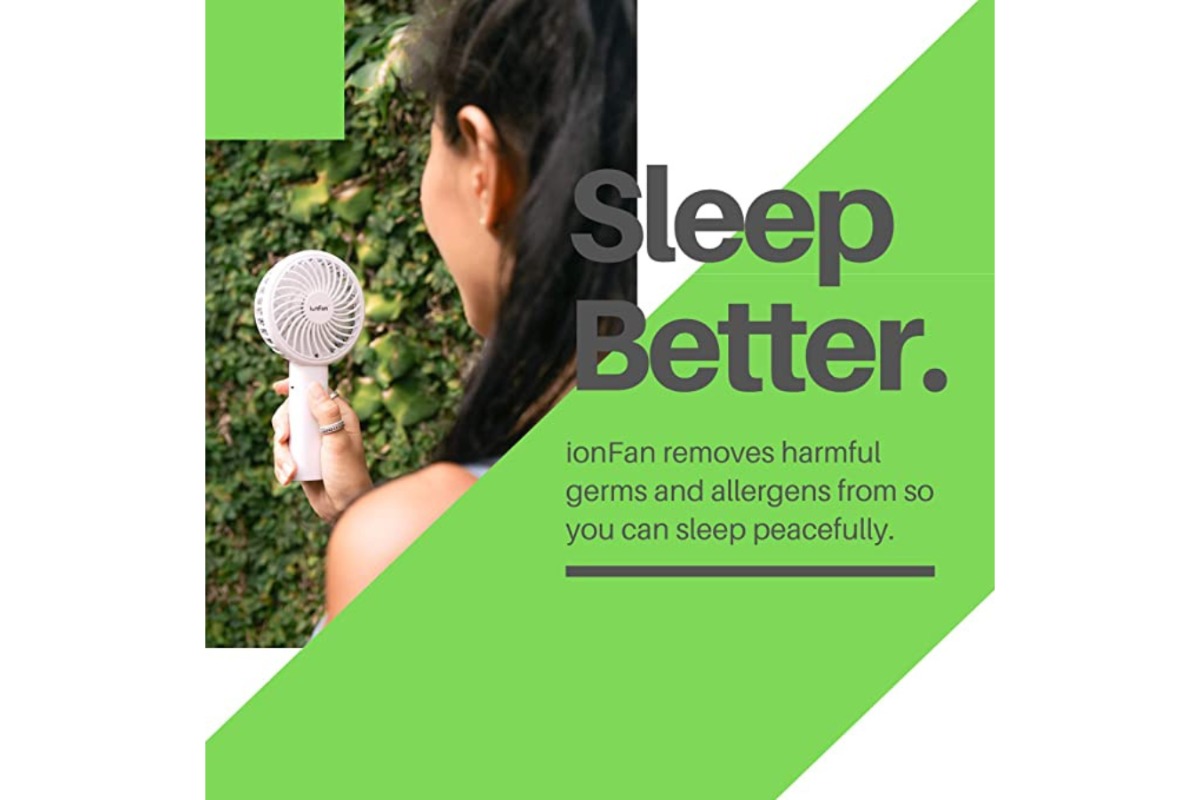 POWER OF IONS
Negative Ions = Positive Benefits
Negative ions are a powerful, healthy and clean solution needed to counteract the highly polluted, modern spaces and environments that we live in.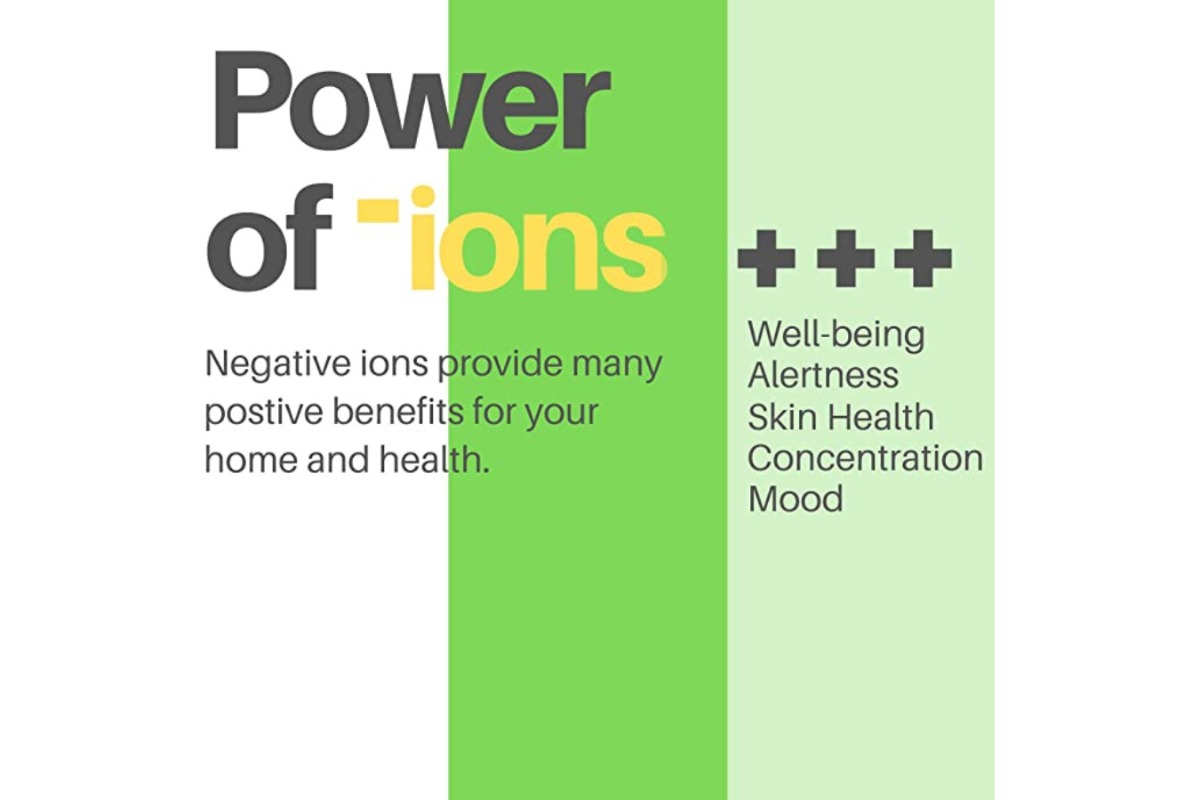 AIRBORNE PARTICULATE ELIMINATION
Keep Your Home Safe
The air in our homes may be 2 to 5 times more polluted than the outdoors.

Studies show that ion generators can significantly decrease airborne viruses and bacteria in your home.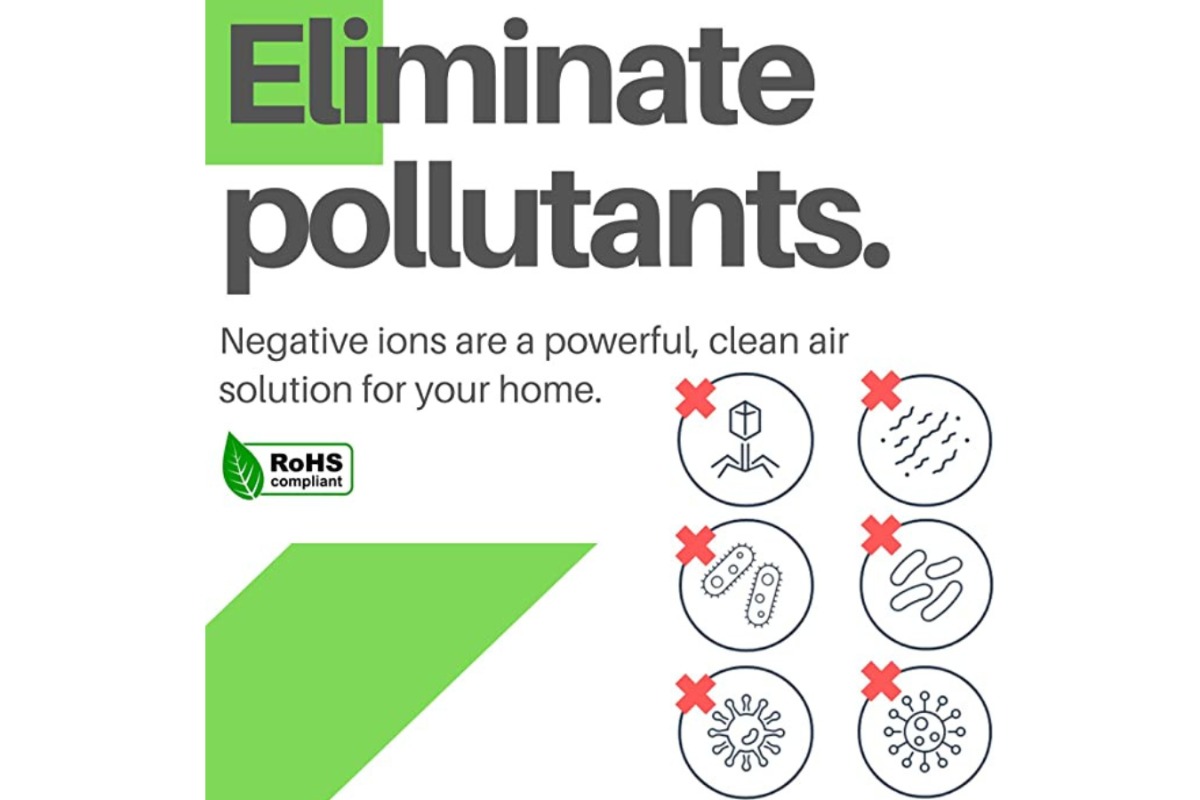 FAQ
Vous ne voyez pas la réponse à votre question ?