SmartDesk Levitate
Levitate your workflow. Like Magic.
A Smarter Workspace.
The SmartDesk that merges minimal design with advanced non-touch technology. Discover a new way to work.
Touch-Free Lifting Techonology.
Raise or lower your desk by
simply placing your hand over the sensors - no touch necessary.
Set it to a height that improves your posture while you work.
Wireless on-desk power access.
Power track system:
Effortlessly attach a socket to charge your devices whenever you need it.
Innovative and versatile:
The power track system gives you the flexibility to safely charge your devices.
Crisp. Minimalist. Sleek Design.
Made for Everyday Use.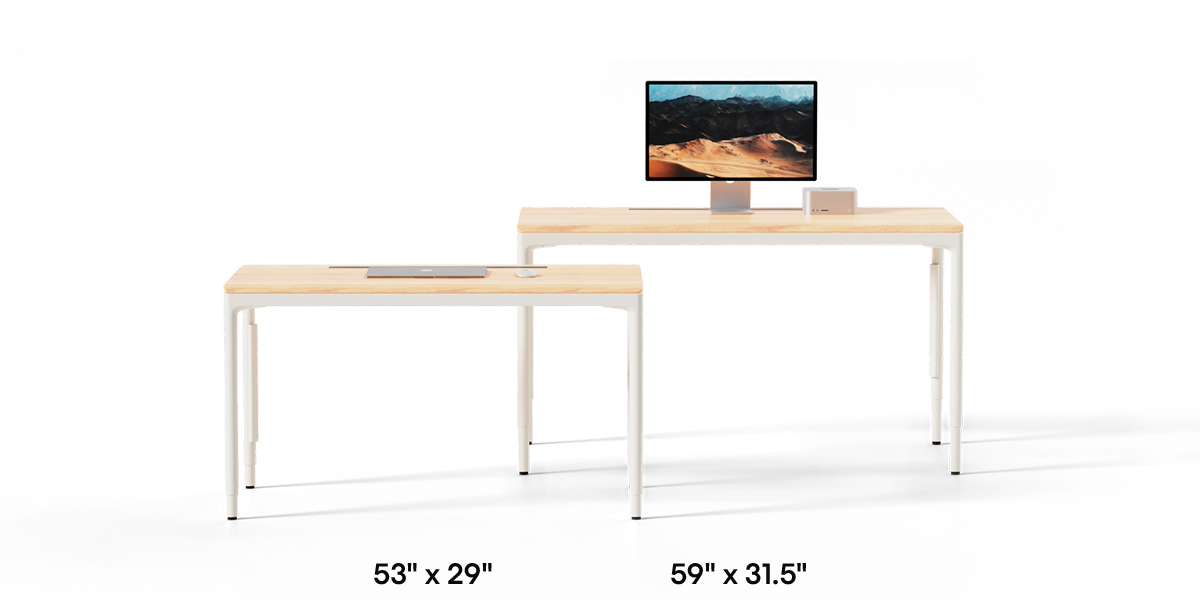 Built with you in mind,
with quality and functionality. Designed for the modern way of working, allowing you to choose whether to sit or stand
, it's a desk your body and mind will love.
1
Powerful quad-motor system
: Sleek, simple, and strong. Lifts 250 lbs quietly, generating 45 dB noise. Robust, powerful, smooth, and quiet.
2
Save your height with one touch
: Save your preferred height settings. Switch between different working positions with ease.
3
Control from your phone
: Effortlessly adjust your desk from your mobile, create custom presets and schedule reminders for sit-stand sessions throughout your day.
Take a closer look.
Small:
53"L x 29"W x 1.2"H
Large:
59"L x 31.5"W x 1.2"H
Buy now