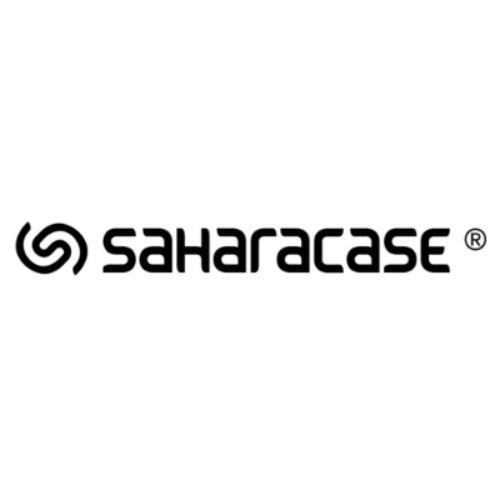 Sahara Case
We provide premium, durable, and smart products that we ourselves are proud to own. We believe in our cases' and kits' uncompromising construction. That's why we back every product we make with a 100%
needHelp
orderAndReturns
csManager
productCompliance
About Sahara Case
We're suckers for our smartphone electronics and computer accessories, but gosh, we really do some stupid stuff with them. T-Mobile commissioned a study to determine the incidence of lost, stolen, or damaged smartphones. Some 37% of smartphone users have scuffed their screens, 29% have spilled drinks on them, 29% have dropped them downstairs, and 20% have even put them in the toilet. You should definitely invest in a Sahara Case stand and protector. Just like one has different accessories to take care of their monitor and laptop stands and tablets, for many people, purchasing a cover to safeguard their smartphone is an absolute must. Some smartphone users, however, disagree that the added security provided by a cover is worth the extra bulk. No smartphone carrying case, at least not one anybody would want to use. You can trust it to keep your phone safe from harm. Sahara Case screen protector is your answer to all your safety problems with your gadget. Cases for smartphones not only add extra weight, but they also sometimes cover up attractive design details. A phone cover might cause harm to your device if you aren't cautious. The case may not fit snugly enough around the phone, allowing dirt and debris to lodge there and harm the device's surface. The most protective covers for smartphones may be pricey, and you'll likely need to buy a new one if you upgrade.
Why Use A Smart Phone Case?
Using a smartphone cover, like a Sahara Case screen protector is highly recommended for a variety of reasons. A smartphone case will typically do an excellent job of protecting the phone from scratches. If you are diligent about keeping it clean to prevent dirt and grime from building up between the phone and the cover, you should take care of your smartphone like you take care of other desk accessories. As an added bonus, smartphone cases help cushion the impact of a fall (though you still shouldn't use it as an excuse to throw your phone over the roof). A smartphone cover won't make your phone seem as sleek as without one, but it will assist ensure that it stays fully functional. Even if there isn't much outward damage from a drop, the smartphone's camera lens is particularly vulnerable without protection. You must get a SaharaCase screen protector.
How Does the Sahara Case Help You?
For starters, there's the thrill of getting a fresh new phone. Devoid of the marks of usage like scratches, fingerprints, and dents. This screen is in far better condition than the one on your previous phone. The slight crack in the corner that upset you so much was caused by a tumble into the sidewalk. Below We will discuss some of the products of the Sahara Case that can help you.
Sahara Case Protection - Hand Strap Collection
This Sahara Case screen protector series case will protect your device from damage in the event of a drop. The hand strap provides a firm hold, and the included screen protector prevents damage to the screen from drops. The TPU and plastic used in the construction of this Sahara Case iPad cover have been triple-hardened to reduce the effects of yellowing and straining.
Sahara Case Zero Damage Lens Camera
These Sahara Case ZeroDamage camera covers come in a 2-pack and will help you maintain a clean lens on your cell phone. The transparent, bendable glass allows for quality video and still photography while also protecting against scratches. The micro-dust removal tape, alcohol prep pad, and lint-free cloth are all included with the SaharaCase ZeroDamage camera shields to make installation a breeze.
The Sahara Case Stand
Simply adjust the height and angle of our Sahara Case stand to suit your preferred viewing and typing positions. The wide range of screen sizes supported—from 4.7 to 14 inches—allows for maximum compatibility with both iOS and Android smartphones, and the durable aluminum build ensures years of reliable service. The low profile of this Sahara Case stand adds to its minimalist allure, and the fact that the viewing angle can be adjusted both upwards and downwards is a great way to save your neck from strain.