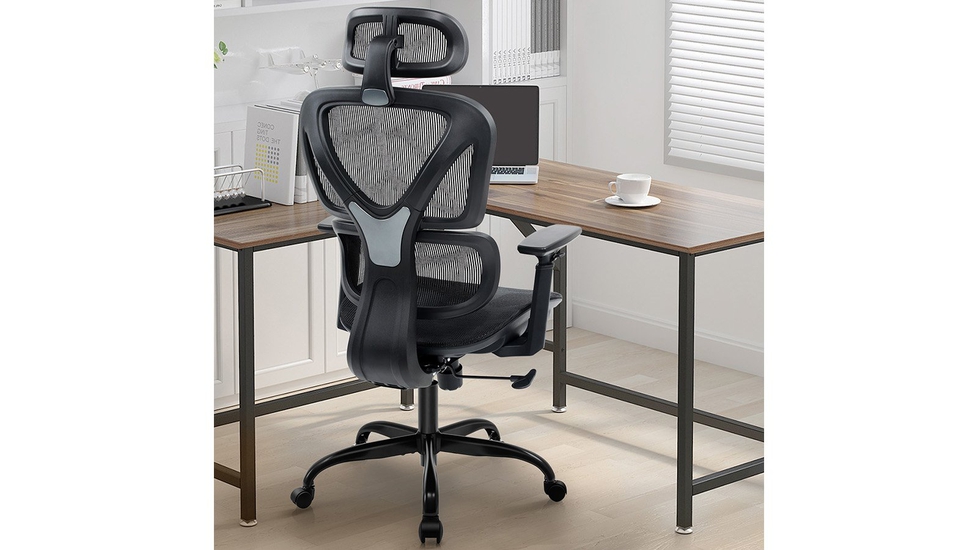 KERDOM FelixKing Ergonomic Chair: Breathable Mesh Cushion
15 Bewertungen
Visit our store
Kostenloser & flexibler Versand
GroßbestellungSparen Sie bis zu 

2%
Color: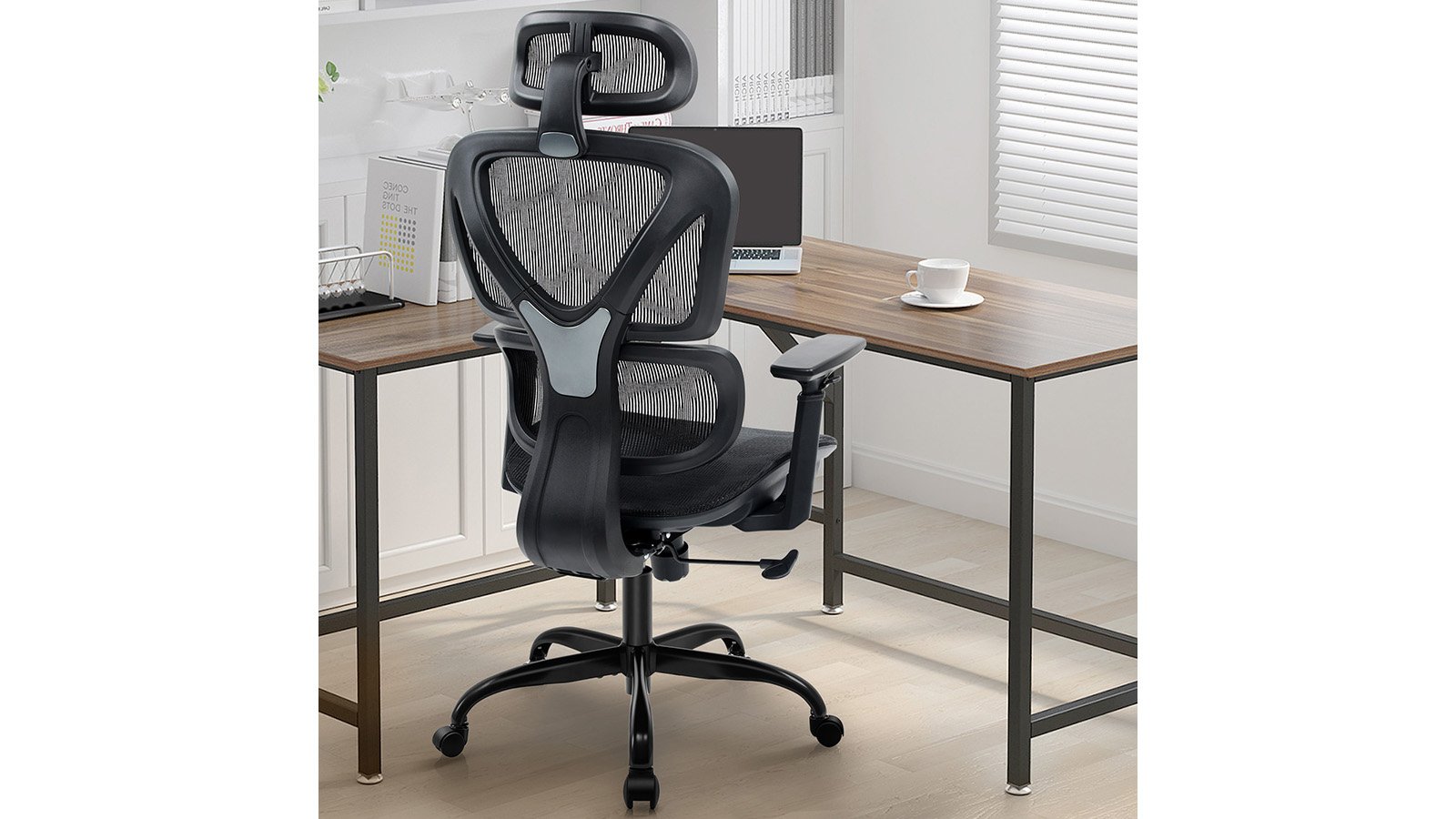 Not available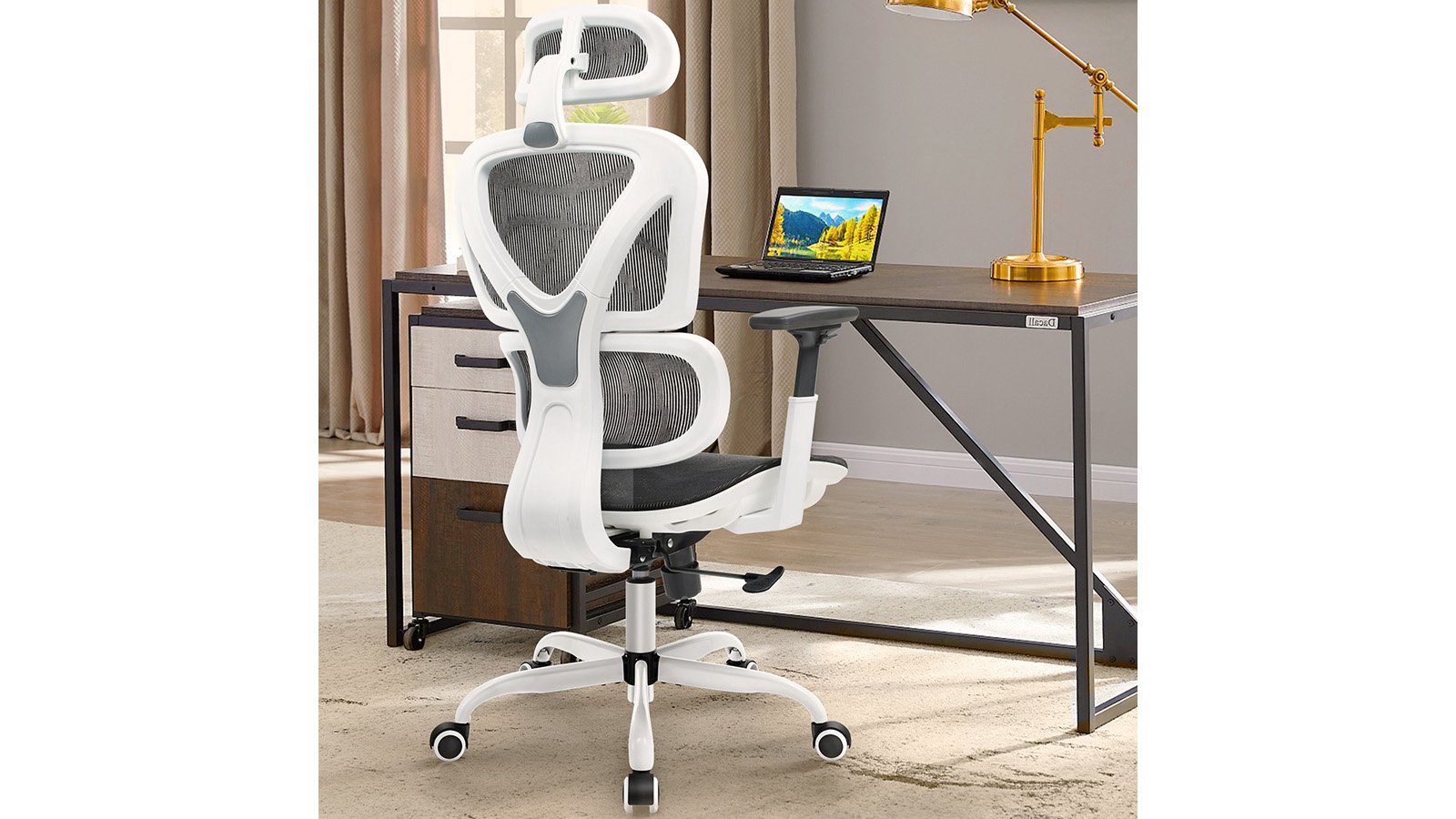 Not available
Stand + Wheels: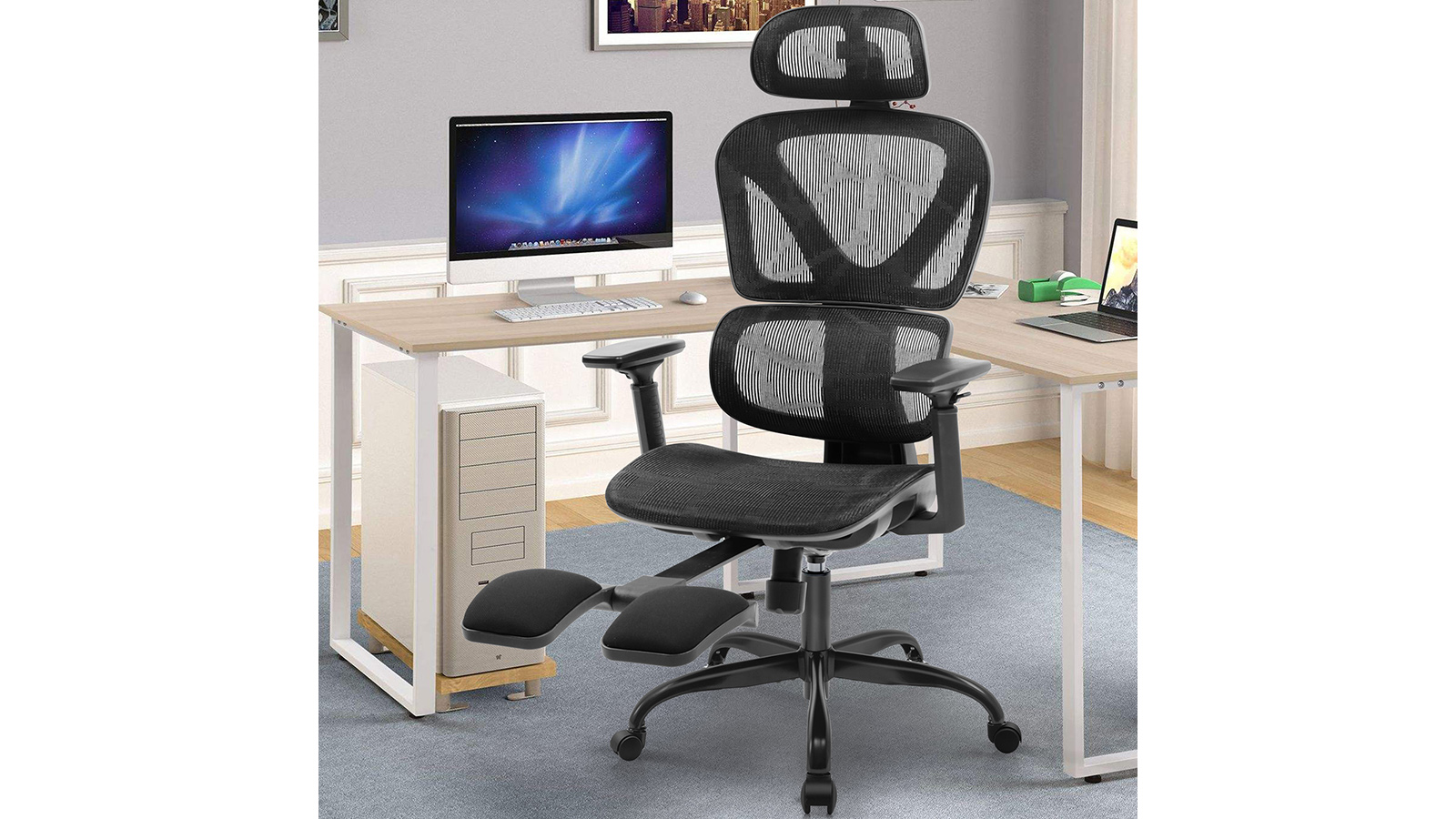 Not available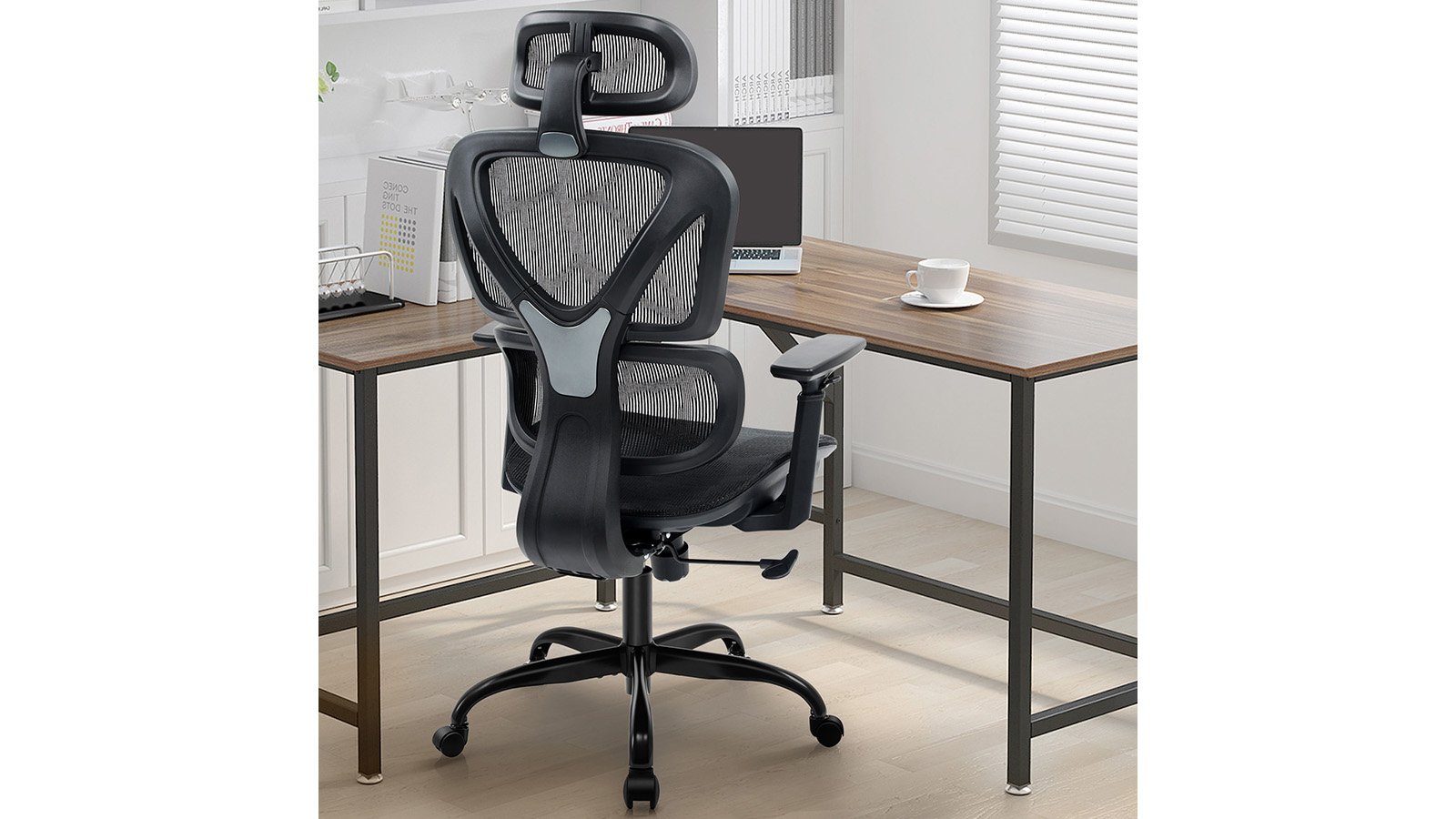 Not available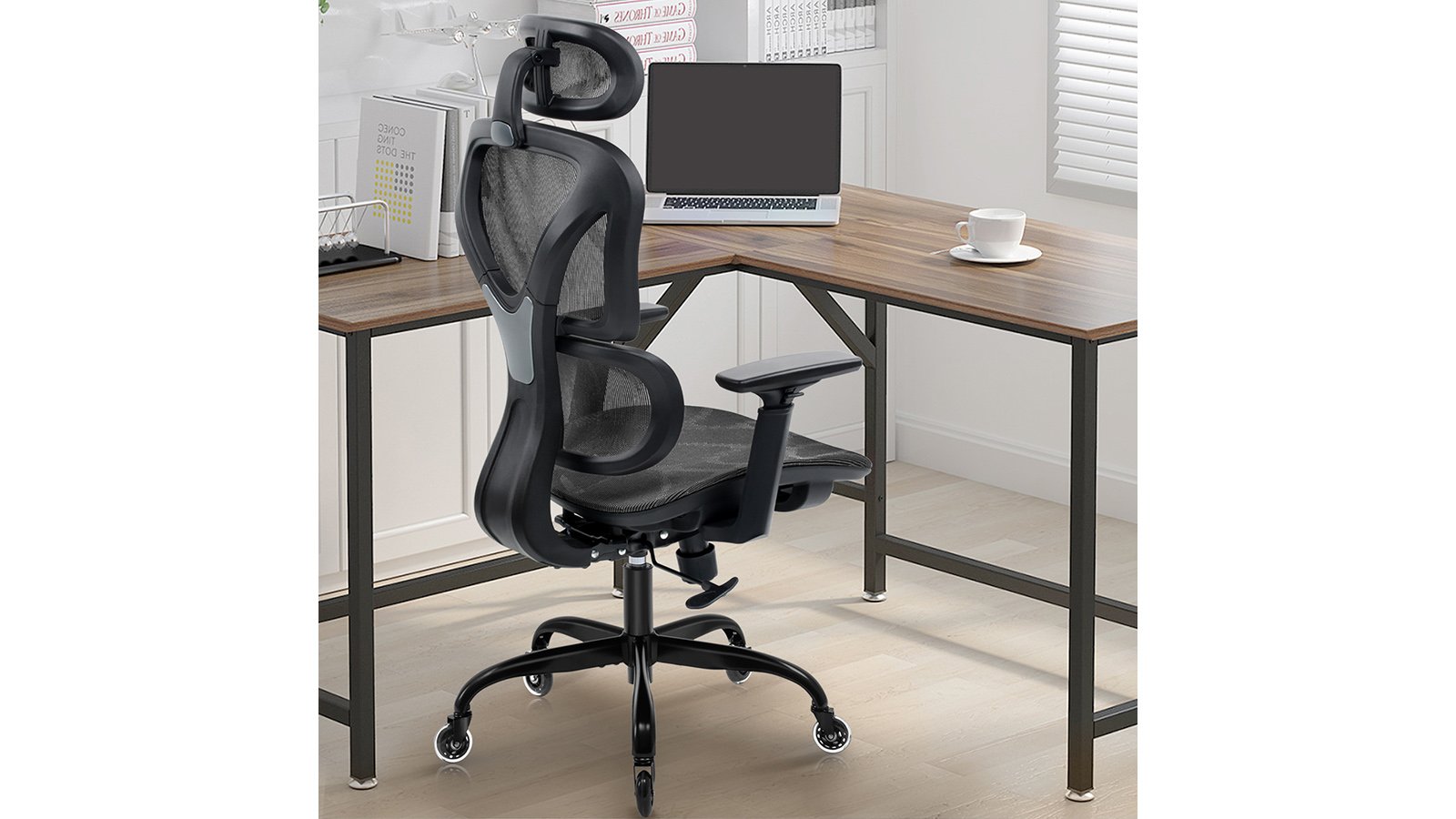 Not available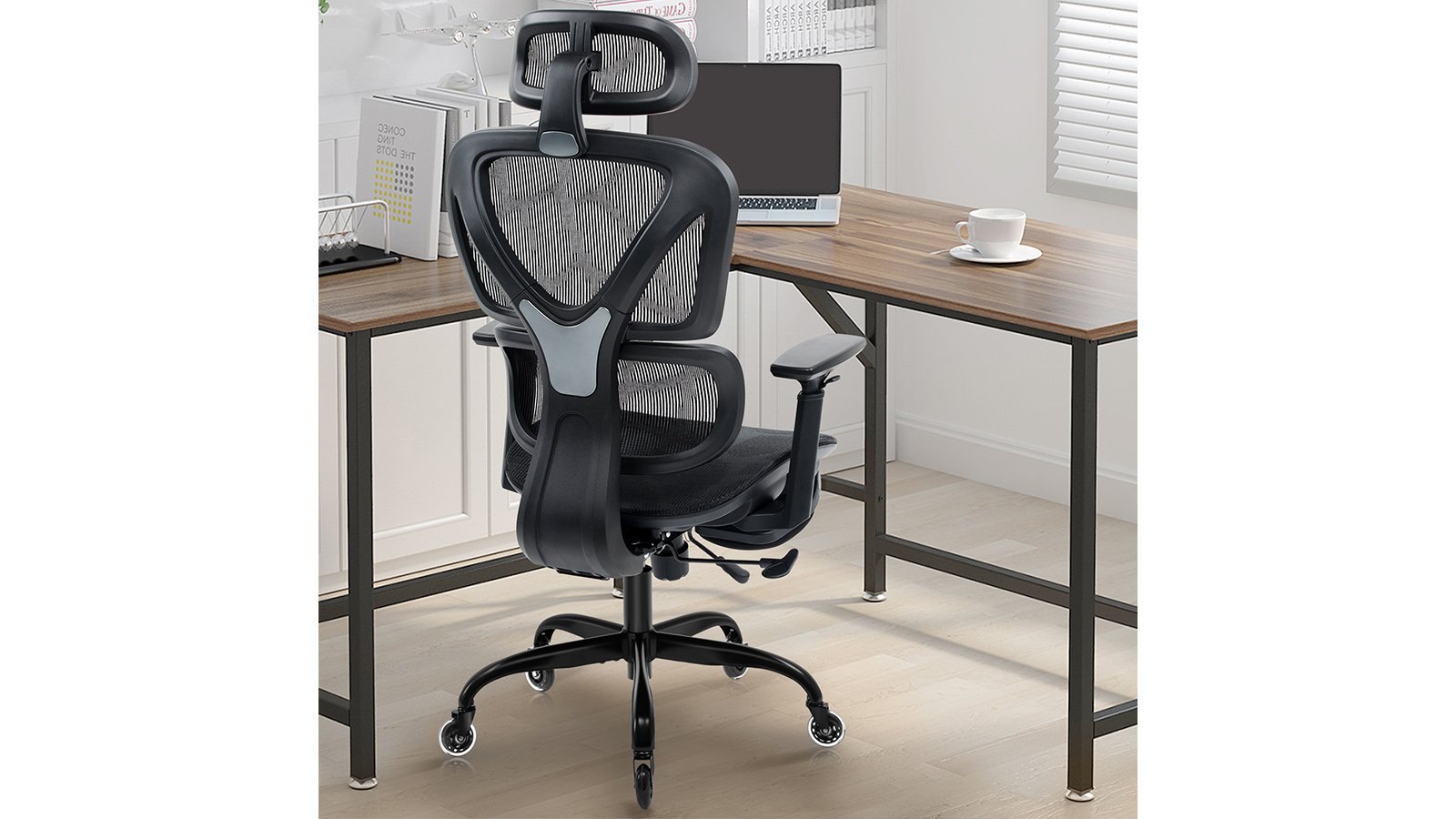 Not available
Mich benachrichtigen, wenn dieser Artikel verfügbar ist
Geben Sie unten Ihre E-Mail-Adresse ein. Wir informieren Sie, wenn es wieder vorrätig ist.
Verkauft und versandt von KERDOM
• Ergonomic Design • Multi-Function • New Update • Breathable Mesh Back and Cushion • Easy to Install and Guarantee • CE and TUV LGA certified
• 1-year warranty
The ergonomic office chair provides 4 support points and proper lumbar support. It's easy to adjust to meet different needs • F means silent roller blade wheel • S means silver legs
Tief in die Spezifikationen eintauchen

Merkmale
FAQs
Spezifikationen
Bewertungen
4.5
The ergonomic seats were created to accommodate the needs of today's lifestyle. These chairs are designed to prevent long-term spine damage so that users may sit in them for extended periods of time. Because they provide a number of characteristics that conventional seats do not, comfy desk chairs like KERDOM high back ergonomic office chair options are now largely replacing regular chairs in usage. Overall, using ergonomic chairs is the ideal answer for the prolonged periods of active sitting that are necessary for today's society. You may guarantee that you work comfortably by using a KERDOM ergonomic office chair. The usage of computers has dramatically expanded as the majority of employment becomes mechanized worldwide. Nowadays, most of the time is spent sitting down, using a computer, or attending meetings at a table. The need for supportive ergonomic office chairs has grown as a result.
Benefits Of High Back Ergonomic Office Chairs At Work
Special Fit & Cost-Effectiveness.
Sitting in a typical office chair gives the impression that you are trying to mold yourself to the chair. Even if you manage to find a high back ergonomic office chair in the right size, it won't seem as if it was made just to suit your needs and preferences. It seems as if the chair adjusts to your body's natural posture and habits when you sit on a KERDOM ergonomic office chair rather than the other way around. If they already own an ergonomic comfortable office chair, some individuals may not see the need in spending extra money on one. You may be surprised by the financial and health benefits of a KERDOM home desk chair. People who don't have proper sitting are more prone to get musculoskeletal problems. The most frequent results are expensive medical care and several doctor visits. Sitting on a KERDOM ergonomic desk chair, which put you in a healthier position to prevent these issues, will save you money in the long run.
Healthy Workplace - Increased Effectiveness
It is common knowledge that a positive work atmosphere increases productivity both at work and in one's private life. You still have to monitor your health and take precautions to keep yourself safe, even if you work from the comfort of your own home. Increased blood flow and defense against fatigue are only two health benefits that ergonomic chairs, like the KERDOM home desk chair, may provide. When one is in excellent physical and mental health, one can operate more efficiently throughout the day. Any technique that can increase your productivity at work is usually advantageous. A KERDOM breathable mesh desk chair might be quite beneficial in this situation since good posture can reduce stress and boost performance. If people don't have to think about pain and suffering, they have more mental energy to spare. Even if you work from home, it's simple to tell the difference.
Features Of KERDOM High Back Ergonomic Office Chair:
KERDOM is a leading authority in ergonomics, and we continuously work to improve office furniture by making it more ergonomic and pleasant for users. Designers take great attention while creating each chair to better manage the intricacies. The KERDOM high back ergonomic office chair offers correct lumbar support as well as four support points for the head, back, buttocks, and hands. The seat height, headrest, and backrest are adjustable to accommodate various demands. Suitable for persons between 5'4" and 6'4" in height.
Durable silent universal wheel. KERDOM breathable mesh desk chair wheels are constructed from tough PU material. No noise will ruin your pleasant mood because of the smooth 360° glide, which is as silent as a mouse. PU silent wheels move easily and do no damage to a hardwood surface. High-quality soft seat. Cushions that are wear and deformation-resistant, have the right amount of elasticity and provide comfort are used in KERDOM breathable mesh desk chairs which are ideal for extended periods of office work since they reduce tiredness. The KERDOM ergonomic desk chair may be put together quickly (15–25 minutes) with the right equipment and instructions.