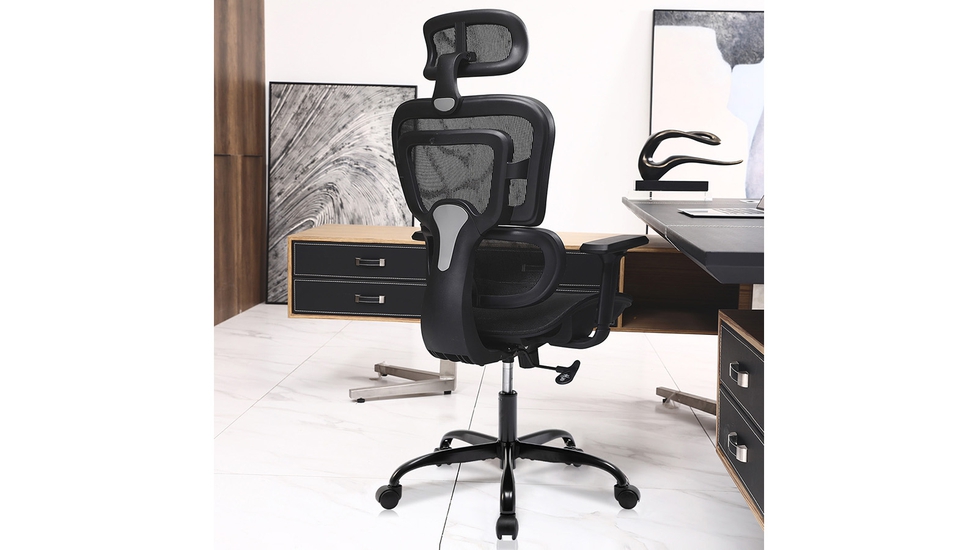 KERDOM FelixKing Ergonomic Chair: Advanced Contoured Seat
KERDOM Ergonomic Chair with Advanced Contoured Seat Cushion
102 Bewertungen
Visit our store
Kostenloser & flexibler Versand
GroßbestellungSparen Sie bis zu 

5%
Color:
Not available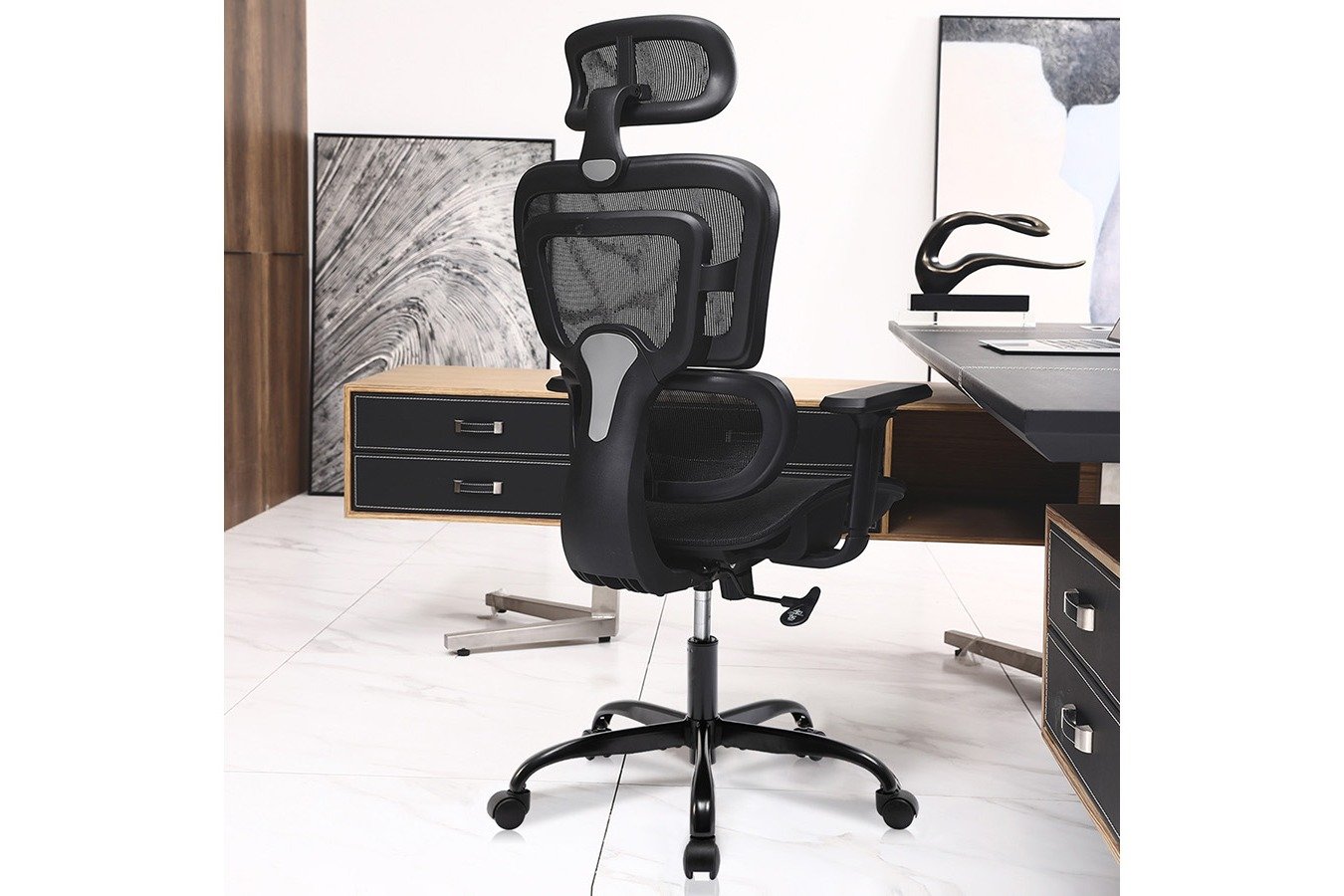 Not available
Stand + Wheels: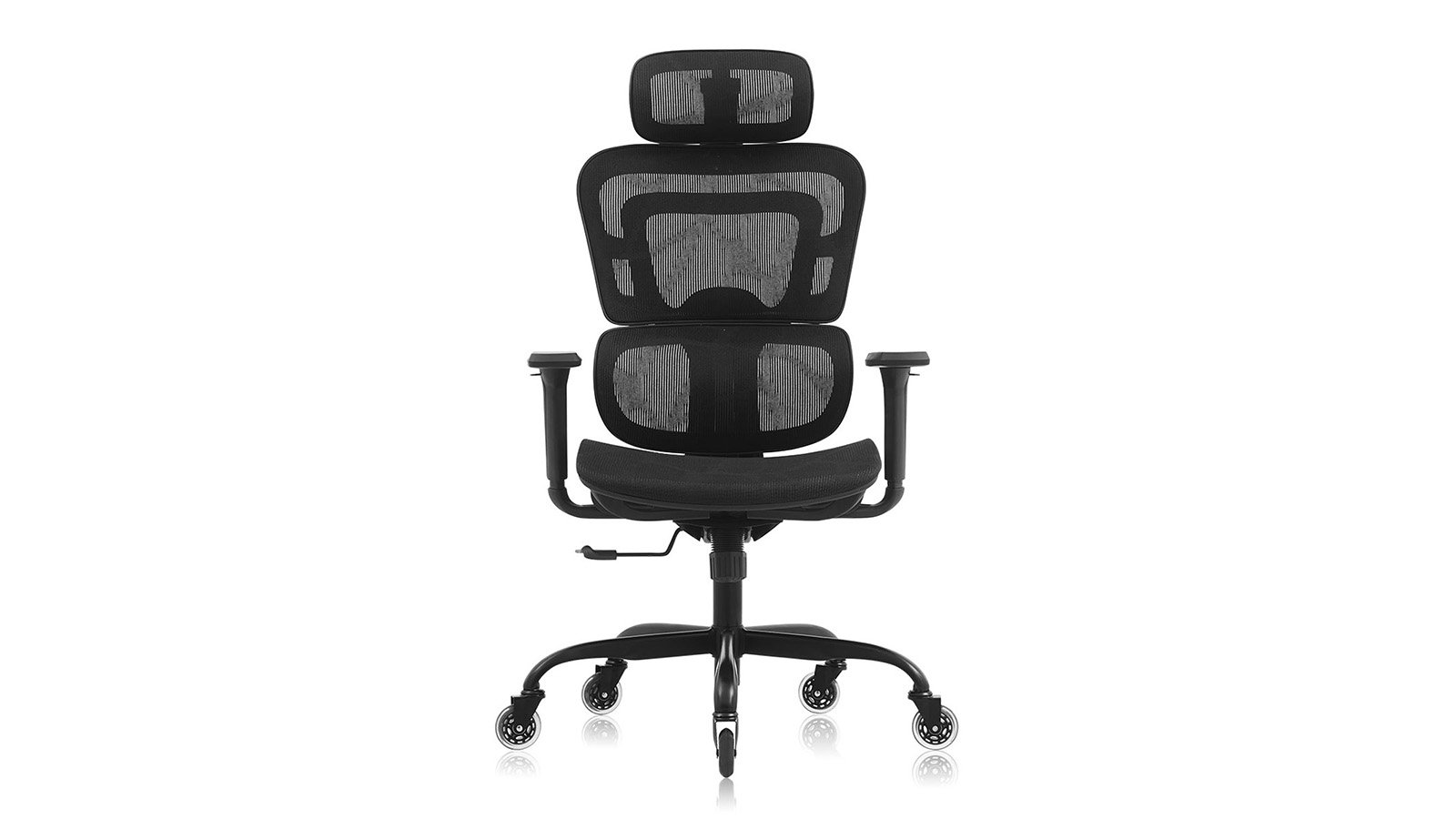 Not available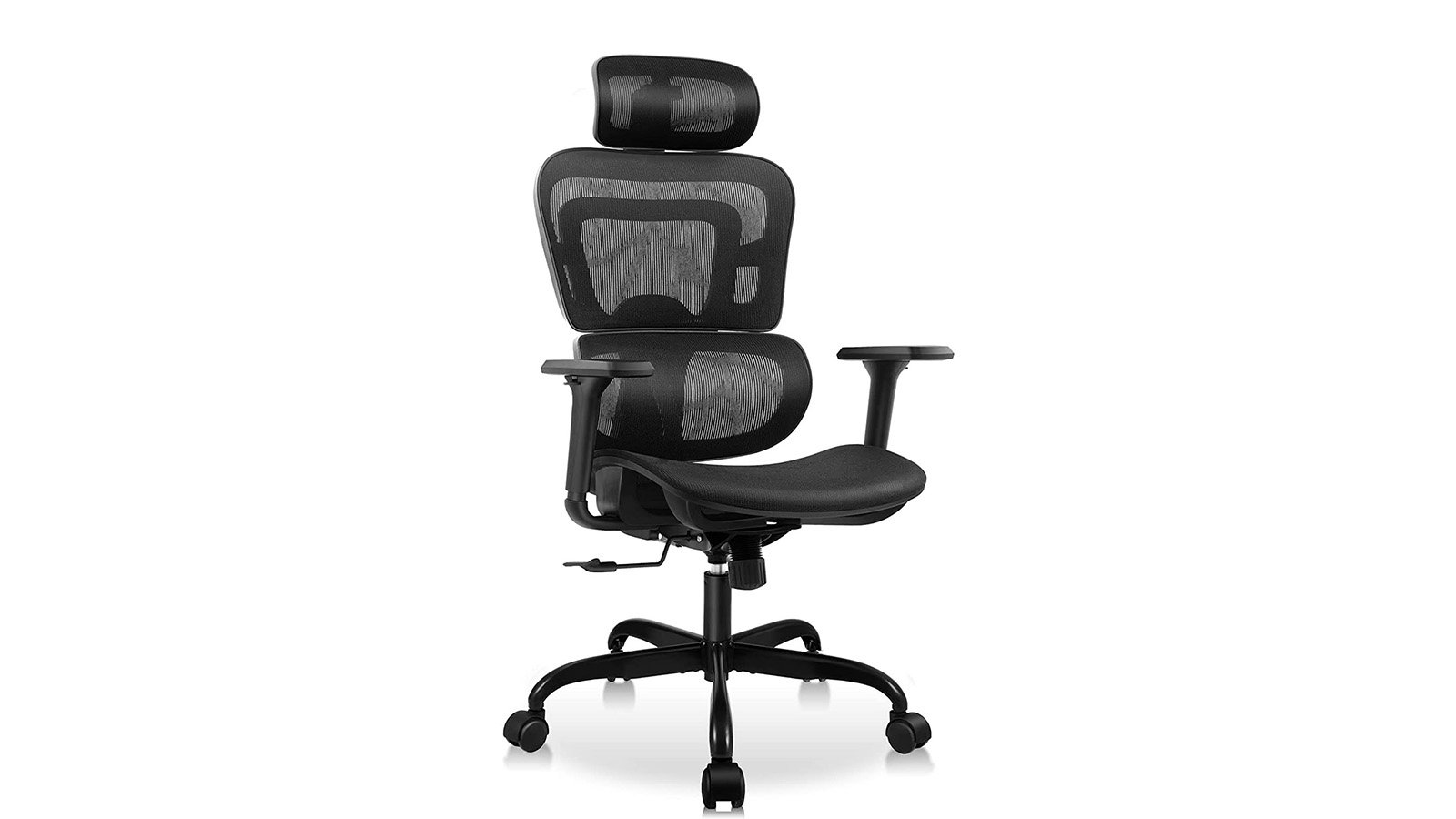 Not available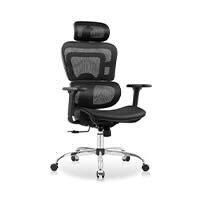 Not available
Jetzt kaufen
In den Warenkorb legen
Kostenloser Versand Dec 07 - Dec 11 KOSTENLOSE 30-tägige Rückgabe.
Verkauft und versandt von KERDOM
• Ergonomic Design • Roller Blades Wheels / Premium Silent Universal Wheels • Breathable Mesh • 3D Armrests • Easy to Install • CE and TUV LGA certified
• 1-year warranty
Comfy breathable mesh task chair with headrest high back, home computer chair 3D adjustable armrests, executive swivel chair with roller blade wheels.
Tief in die Spezifikationen eintauchen

Merkmale
FAQs
Spezifikationen
Bewertungen
4.5
Do you work for late hours and are suffering from muscle fatigue? Is the gap between your seat and your spinal cord that wide? Is that wide enough that it can accommodate your back miseries? Well, I believe yes. We must understand how working for long hours can be very stressful physically, mentally, and to our surprise emotionally as well. Here comes the KERDOM ergonomic chair in for the rescue. KERDOM's ergonomic office chairs are popular for removing health issues related to chairs. It's reviewed by many buyers and approved of it as one of the most comfortable office chairs due to its multi-functionality, comfort, and durability.
Benefits of Using Ergonomic Mesh Office Chair
Cures Backbone Pain: Lumbar support adopts the shape of your body and gives your natural comfort. It lowers the tension on your lower body and saves your distorted spine from severe pain. It provides a natural body position and better blood circulation. Avoids Severe Lower back Pain and Numbing: Adjustable lumbar support office chairs are useful for lowering the dangerous chances of compressing discs and distorted spinal curves. Its S-shaped structure prevents you from slouching over your desk and saves you from severe back pain. Prevents Slouching: Ergonomic contour seat office chair has a depth that is useful in adjusting your body according to your comfortable sitting positioning. The office chair must also help you in correcting your body posture. KERDOM ergonomic back support naturally adopts the shape of our body and hence provides a natural back support ideal for healthy sitting. Ensures Comfortable Long Working Hours: KERDOM adjustable office chair has lumbar support with multifunctional flip-up armrest chairs that keep your muscles and shoulders relaxed and hence ensure long working hours without tiring your muscles.
Features of KERDOM Ergonomic Mesh Office Chair
Ergonomic Design with Back Support in More Ways Than One
The wheels of the KERDOM ergonomic chair are made up of industrial-grade steel, precision ball bearings, and durable polyurethane chair casters. These will move in 360 degrees direction without making noise. It is soft and smooth which prevents any damage or scratch to the floor. Basically, it is for all types of floors, wooden, carpet, etc. KERDOM ergonomic chair provides 4 support points (head, back, buttocks, hands) and proper lumbar support. It imitates human curve backrest and effectively relieves sedentary fatigue for effective working hours.
One Size Fits All - Breathable Mesh Seat and Back
KERDOM ergonomic chair has an arbitrary adjustment to meet different needs. It can switch between work and rest at will. This contour seat office chair can be adjusted from 90 up to 130 degrees. You can pull out the handle to unlock the rocking mode. Besides that, you can also adjust tilting tension, turn clockwise to loosen, and counterclockwise to tighten. KERDOM ergonomic chair is designed in line with the S-shaped curve of the human body. It is made of breathable mesh to ensure airflow when you sit for a long time. You can also pull up to move the seat forward and back to meet your different position needs.
About KERDOM
KERDOM is devoted to providing pieces of furniture based on healthy posture development. Their furniture is designed by highly skilled designers to provide comfortable sitting to the customers. It sets global healthy sitting as its mission. Besides, they recognize the importance of health in a developing world and help out in reducing the issues of back pain and lumber health problems caused by uneven sitting positions. Therefore, their comfy desk chairs are their top selling product that is liked globally. Whether you are working from the office or home office, it's the best choice given its health benefits. KERDOM ergonomic breathable office chair is one the leading office chairs that promises better health in the future. Its adjustable armrest and backrest features give a comfortable sitting experience that one must not ignore.