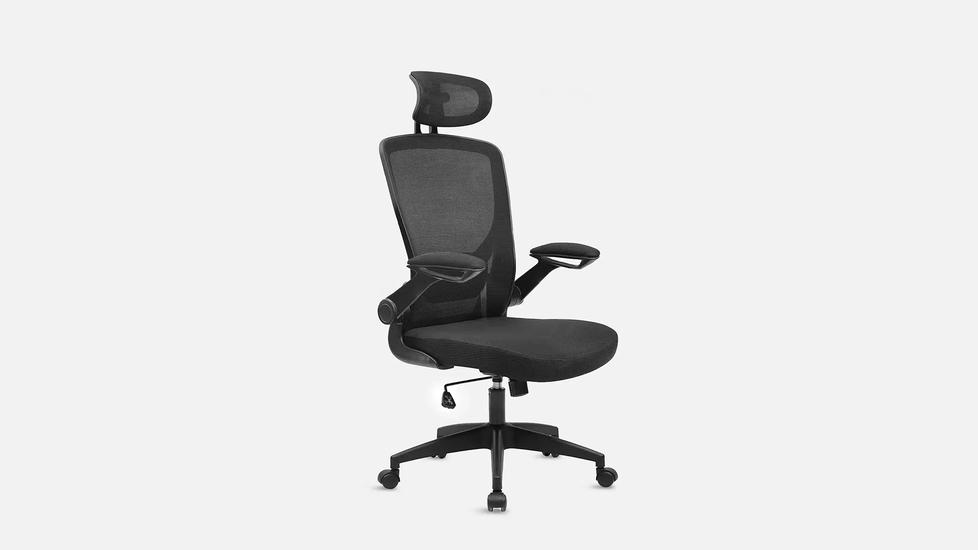 KERDOM Office Chair: Adjustable Armrests & Headrest
58 Bewertungen
Visit our store
Kostenloser & flexibler Versand
GroßbestellungSparen Sie bis zu 

5%
Color: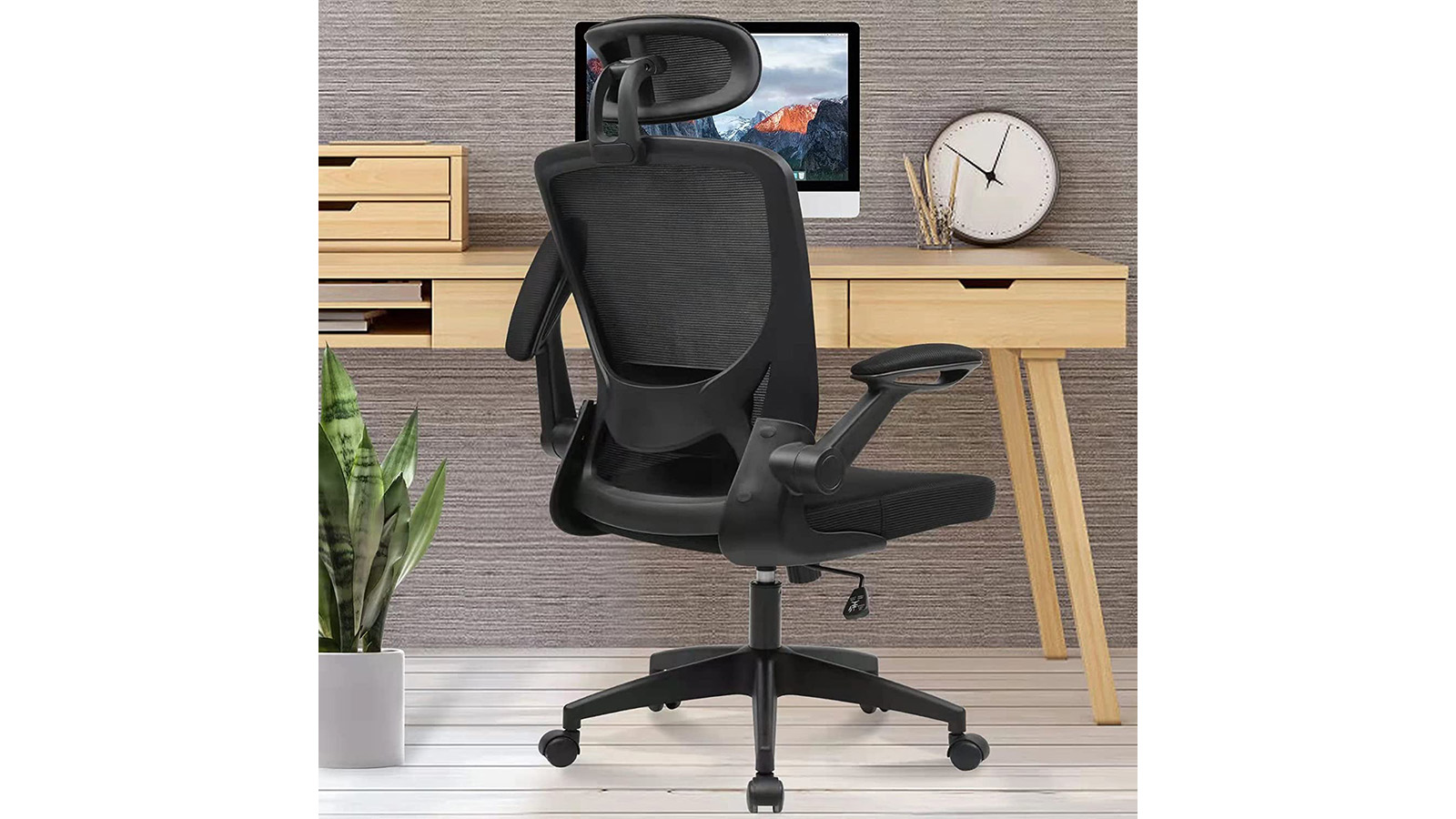 Not available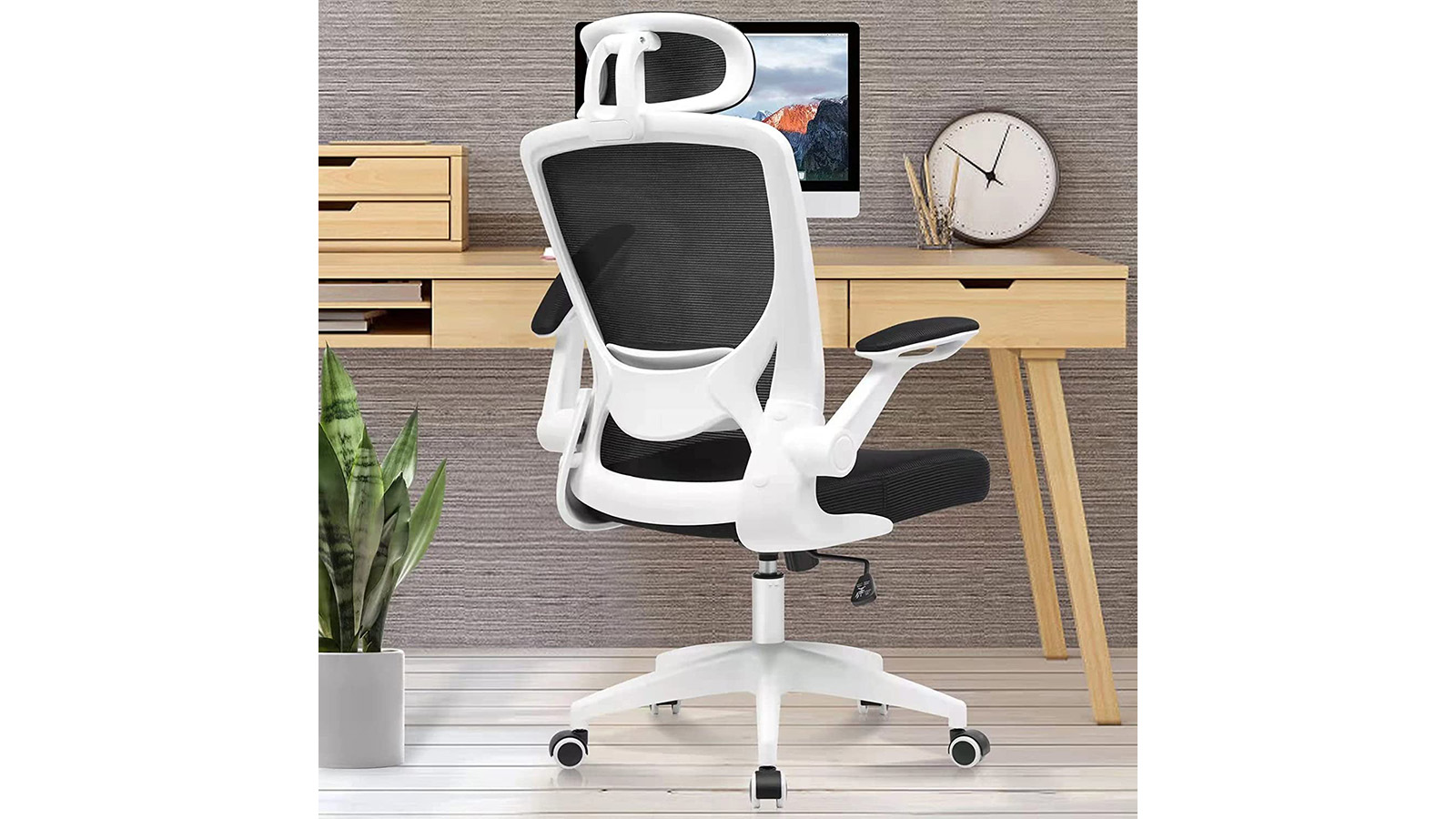 Not available
Jetzt kaufen
In den Warenkorb legen
Kostenloser Versand Dec 07 - Dec 11 KOSTENLOSE 30-tägige Rückgabe.
Gekauft von 121+ Microsoft Mitarbeiter.
Verkauft und versandt von KERDOM
• Ergonomic Office Chair • Comfortable and Safety • Convenient Storage • Multi Function • Easy to Assemble • CE and TUV LGA certified
• 1-year warranty
Breathable Mesh Desk Chair, Lumbar Support Computer Chair with Headrest and Flip-up Arms
Tief in die Spezifikationen eintauchen

Merkmale
FAQs
Spezifikationen
Bewertungen
4.9
Ergonomics is sometimes known as human design or biotechnology. Ergonomics is a science. The study of how to organize and construct items in a way that facilitates and protects human contact is at the heart of the field's work. If you're looking for good office chairs for your posture, comfort, support, and health, then an ergonomic office chair with headrest and adjustable arms is the ideal option for you. There are several elements in ergonomic office chairs that are supposed to enhance your posture and provide adequate support, but they only accomplish half of the work. Understanding how to sit correctly is important before investing in a desk chair with arms. A good ergonomic office chair with headrest and adjustable arms will be able to be adjusted, allowing for more control and customization. When purchasing chairs that will be utilized by a variety of people, adjustability becomes even more critical. When purchasing an office chair with adjustable arms expressly for a single individual, consider their body measurements to provide a better 'fit'. People who are taller than average, for example, will have different requirements than those who are shorter.
Reasons for Using Ergonomic Chair
Adjustability
Adjustability is a key element of ergonomic seats. In every business, you'll find people of varied weights, sizes, forms, and work styles, making it hard to apply a "one size fits all" mindset. Everyone can sit comfortably and focus on their work in ergonomic seats, like a KERDOM ergonomic office chair that may be tailored to their individual needs.
Designed for all body types
Today's commercially accessible selection of comfy desk chairs for various body types and sizes might be bewildering. There is a wide range of configurable features available in KERDOM ergonomic office chair options, making them suitable for a variety of workspaces and body types.
Durability
If you work long hours at the office, you may end up with worn-out, non - supportive chairs that need a lot of effort and money to repair. So why not save money by purchasing a long-lasting desk chair with arms, like a KERDOM home desk chair with headrest? Because ergonomic chairs are meant to be used for long periods of time, they are built to withstand wear and tear.
Features Of KERDOM Ergonomic Office Chair:
The KERDOM office chair with headrest and adjustable arms provides proper lumbar support in four locations (neck, back, buttocks, and wrists). It's easy to adjust to a wide range of needs. Both the backrest and cushion of this comfortable office chair use a better mesh textile for flexibility. In contrast to typical chairs, the KERDOM home desk chair prevents sweat from accumulating on your back or buttocks, allowing you to have a more comfortable sitting experience. KERDOM breathable mesh desk chair's wheels may be positioned in any way. There will be no noise or harm to the floor since it is soft and pliable. It also works on a variety of other surfaces, such as wood, carpet, and so on. When rolling an armchair, it is common for the wheels to get stuck, and as a result, the wheels will eventually break. When it comes to comfort, the cushioning of the KERDOM breathable mesh desk chair is always compact. Poor materials used in certain chairs, on the other hand, might cause you to get overheated after some hours, but this office chair with adjustable arms keeps people comfortable all day. However, these KERDOM ergonomic desk chair wheels do not become stuck when you move them about. The cushioning is both soft and sturdy. The back is vented and ergonomically designed. People with lower back problems who are uncomfortable in most chairs would benefit greatly from this chair. You will find it soothing in every way. Long lengths of time may be spent sitting comfortably on KERDOM ergonomic desk chair.