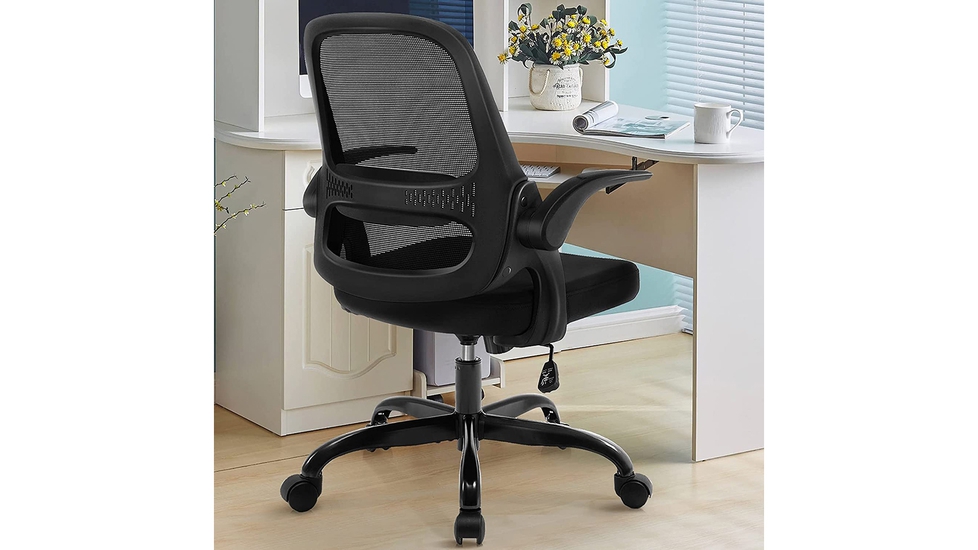 KERDOM FelixKing Office Chair: Waterfall Seat Edge
11 Bewertungen
Visit our store
Kostenloser & flexibler Versand
GroßbestellungSparen Sie bis zu 

5%
Color: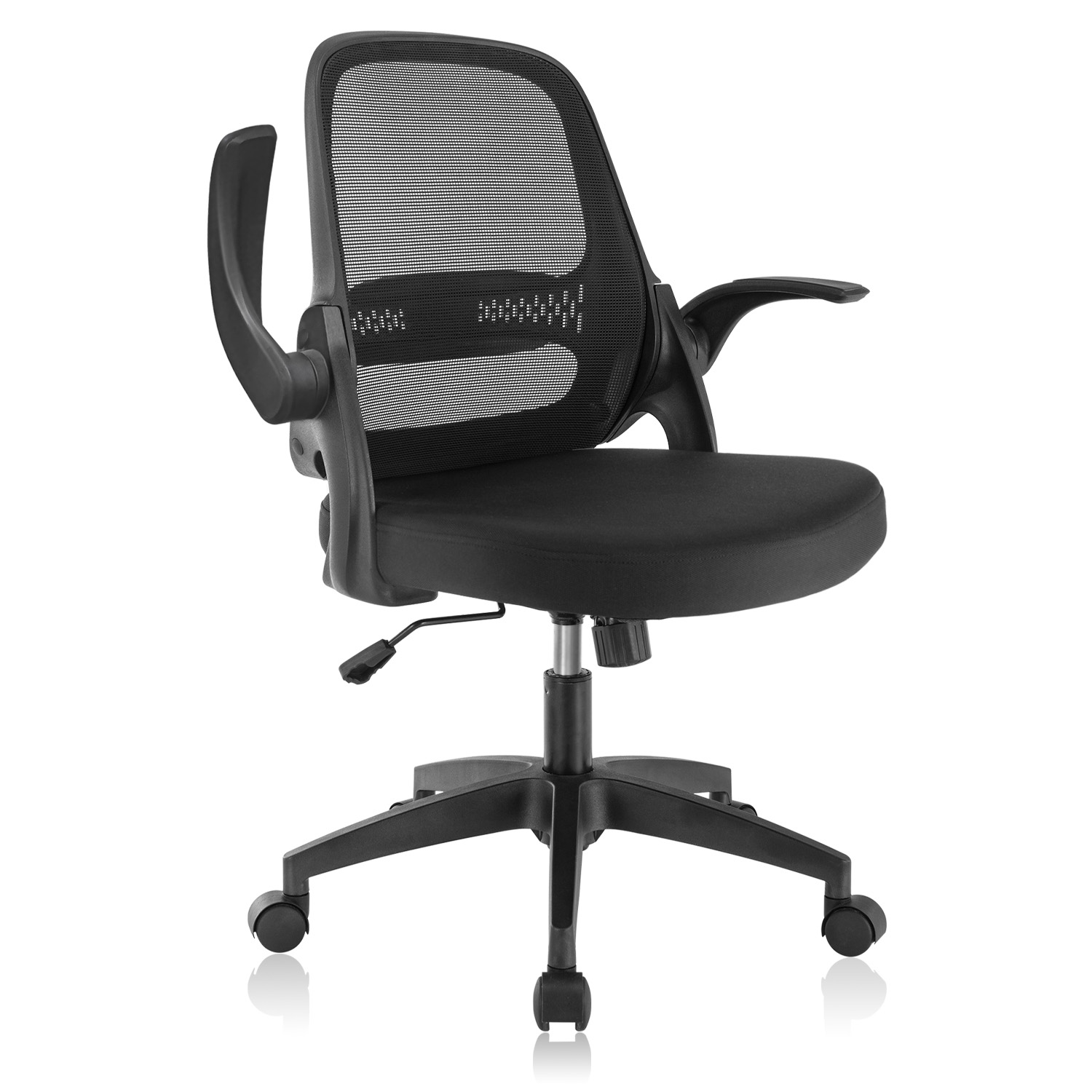 Not available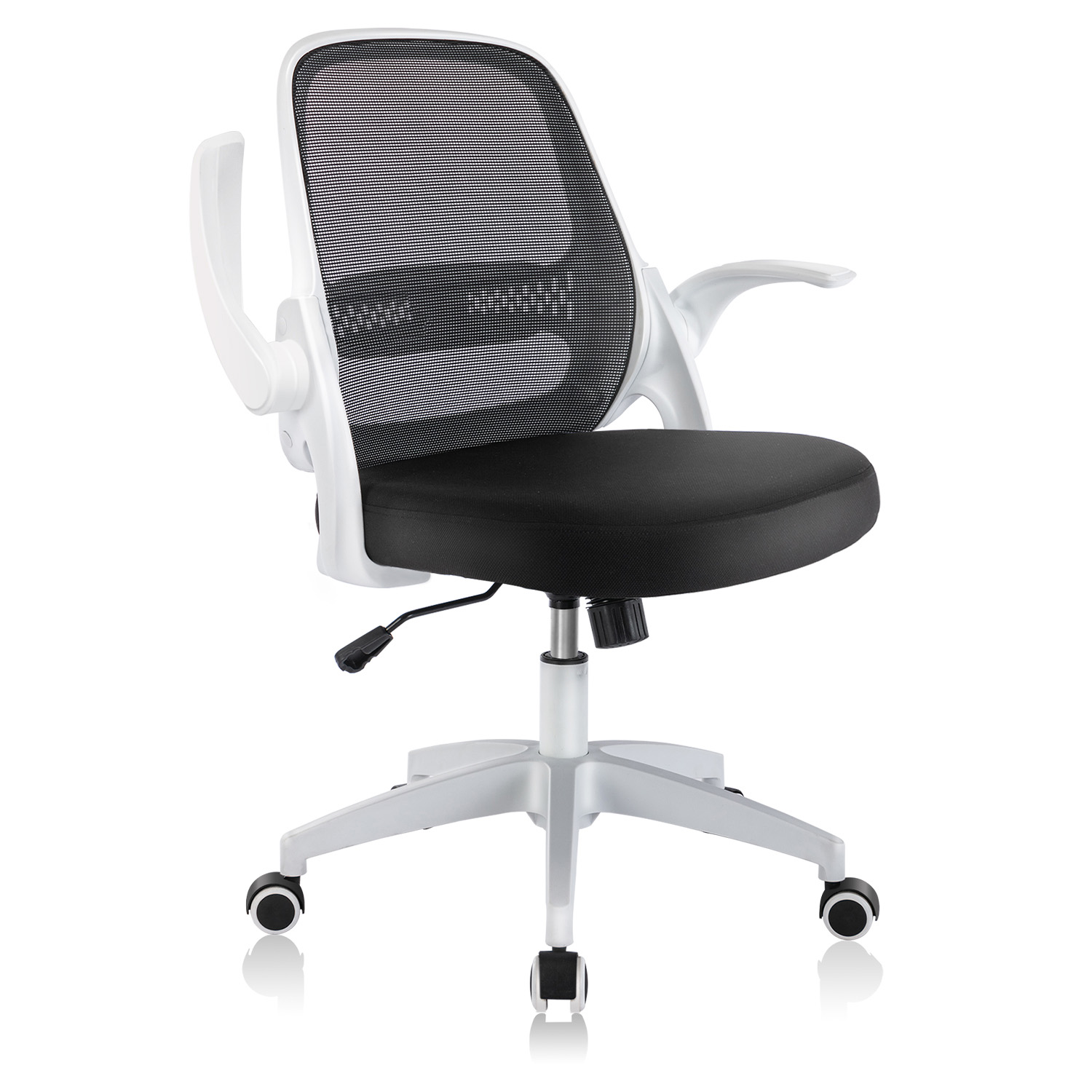 Not available
Jetzt kaufen
In den Warenkorb legen
Kostenloser Versand Dec 07 - Dec 11 KOSTENLOSE 30-tägige Rückgabe.
Verkauft und versandt von KERDOM
• Modern Ergonomic Office Chair • Comfy Desk Chair • Multi-Functional Adjustment • Stable & Durable • Easy to Assemble • CE and TUV LGA certified
• 1-year warranty
Sleek design and simple adjustment mid-back computer desk chair. As the owner of the high-end brand FelixKing, we are a company with a professional design team and a mature supply chain, focusing on the design and sales of ergonomic office chairs. With the concept of persistence and innovation, we are committed to providing quality and efficient services to our customers.
Tief in die Spezifikationen eintauchen

Merkmale
FAQs
Spezifikationen
Bewertungen
4.7
In an effort to improve their work environment, office employees throughout the globe are searching for fresh ideas. Individuals are spending more time at their workplaces than ever before, whether they're in an office building or a space in their own home. About eight hours is the typical working day. Workweeks are typically averaging 34 hours in length. Anywhere you do business, your desk time is likely to be a significant portion of your day. Regardless of what you do or where you work, you may put a lot of effort into your workspace. Regardless of how much you like your job, it's possible that you'd want to make a few changes to make it more relaxing. An office chair featuring adjustable arms may make a little but significant difference. Many individuals spend more time sitting than they do sleeping, yet they don't think their seats are nearly as important as their beds. For your consideration, KERDOM ergonomic office chair with flip-up arms is on the top adjustable-arm office chairs.
How Does KERDOM Home Desk Chair Work?
Ergonomics is the study of how people function in their workplaces, and how that affects productivity. Every sort of profession requires a unique approach to ergonomics. Measurement of efficiency in the workplace is not a one-size-fits-all proposition. The ergonomics of one's workplace may be approached in a variety of ways. It is important to keep an eye on the worker's skills while designing an ergonomic workstation in order to optimize productivity in a given setting. You may think about the impact of a KERDOM home desk chair, desk, or technology on workplace ergonomics. It's all about enhancing a job component in order to boost productivity.
KERDOM Ergonomic Office Chair With Flip-up Arms Features
SIT IN A HEALTHY WAY WHETHER AT HOME OR OFFICE
Allow yourself to sit for as long as you're comfortable doing so. Relieve strain on the lower back with an ergonomically-designed backrest. Flexible, supportive, and breathable thanks to the high-density mesh back. All-day comfort is provided by the thick padding of the seat cushion of this comfortable office chairs. The armrests may be flipped up and the KERDOM ergonomic office chair with flip-up arms can be placed beneath the desk to save room. The comfy desk chair for the home office may be put in a small space. This KERDOM ergonomic office chair has a sleek design and is easy to adjust. Mix and match several ornamental styles for a cohesive look. Suitable for the workplace, home, living room, study area, conference room, and computer room.
WHEN COMFORT IS EASY WITH CONSISTENT AND RESISTANT
If you need to conserve space in your dining area, you may slip the chair beneath the table and move the armrest to 90 degrees. To accommodate people of various heights, the pneumatic height adjustment ranges from 17.7 inches to 21.2 inches. Comfiness and security are determined by the material used. In addition to its 360-degree rotation, the KERDOM ergonomic office chair has smooth and quiet rolling wheels and a high-bearing capacity base.
Benefits Of Using KERDOM Ergonomic Office Chairs With Flip-up Arms
Ergonomic chairs aren't complete without armrests. They prevent neck discomfort, shoulder tightness, and slouching by providing support. It's not only the health advantages that make a KERDOM breathable mesh desk chair worth the investment. Sitting at a desk for the majority of the workday is commonplace. Sedentary behavior has been linked to a variety of health problems, including muscular soreness, poor posture, decreased productivity, and even mental health problems. These problems may be avoided if you use a KERDOM ergonomic desk chair.
Better Form Of Body
While seated, your body may be supported by a KERDOM ergonomic desk chair. Its major purpose is to make it easier for you to sit comfortably for extended periods of time. It is possible to be more effective and happy throughout the day by making yourself more comfortable.
Provide Proper Posture
A KERDOM breathable mesh desk chair molds to your body. There are a plethora of health advantages, of course. In addition to this, proper posture is also encouraged. Ergonomic chairs, with their adjustable backrests and curved backs, may help you sit correctly and alleviate back discomfort.