Royal Kludge RK Mechanical Keyboard: Hot-swappable Switches
$76
Kostenloser & flexibler Versand
GroßbestellungSparen Sie bis zu 

2%
Color: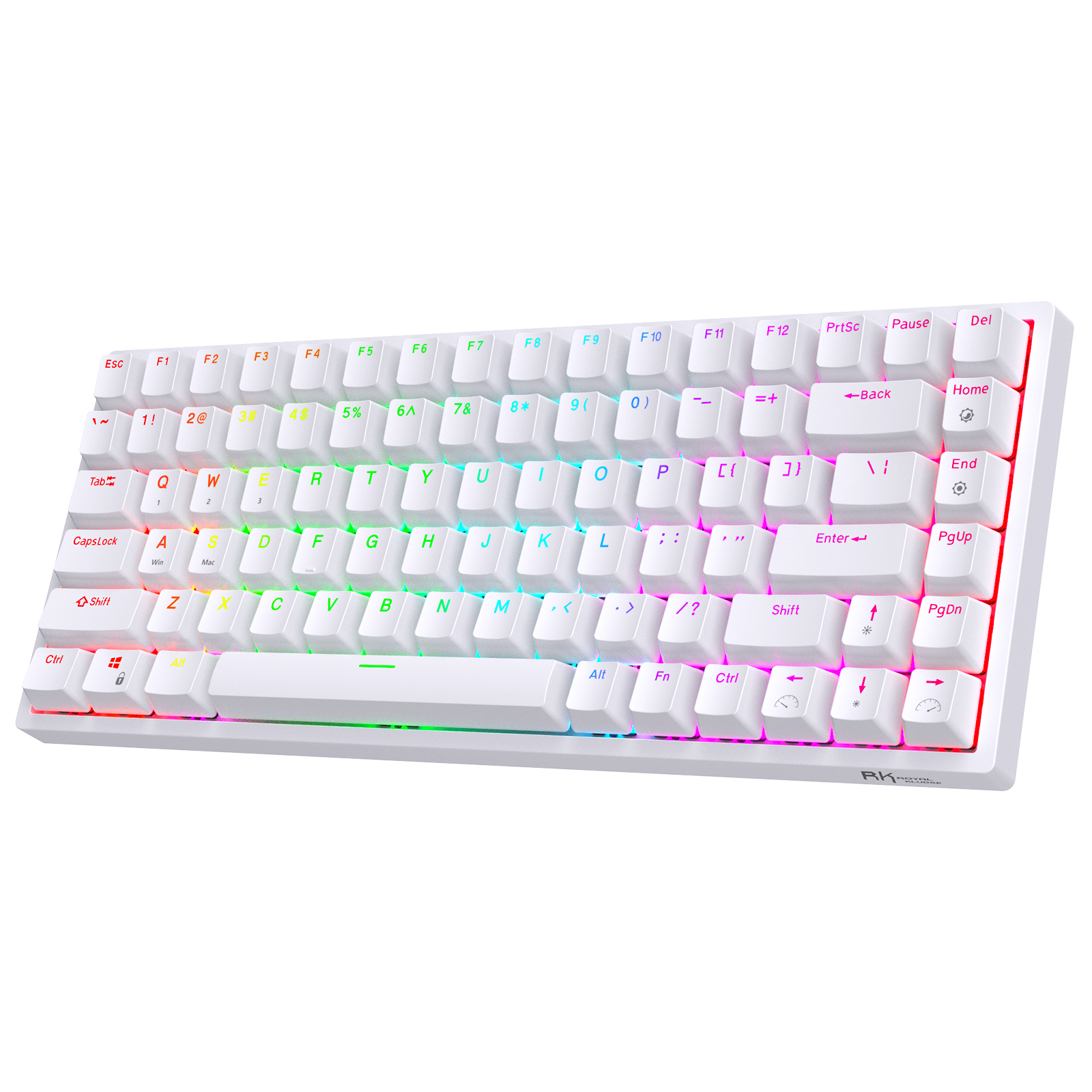 Not available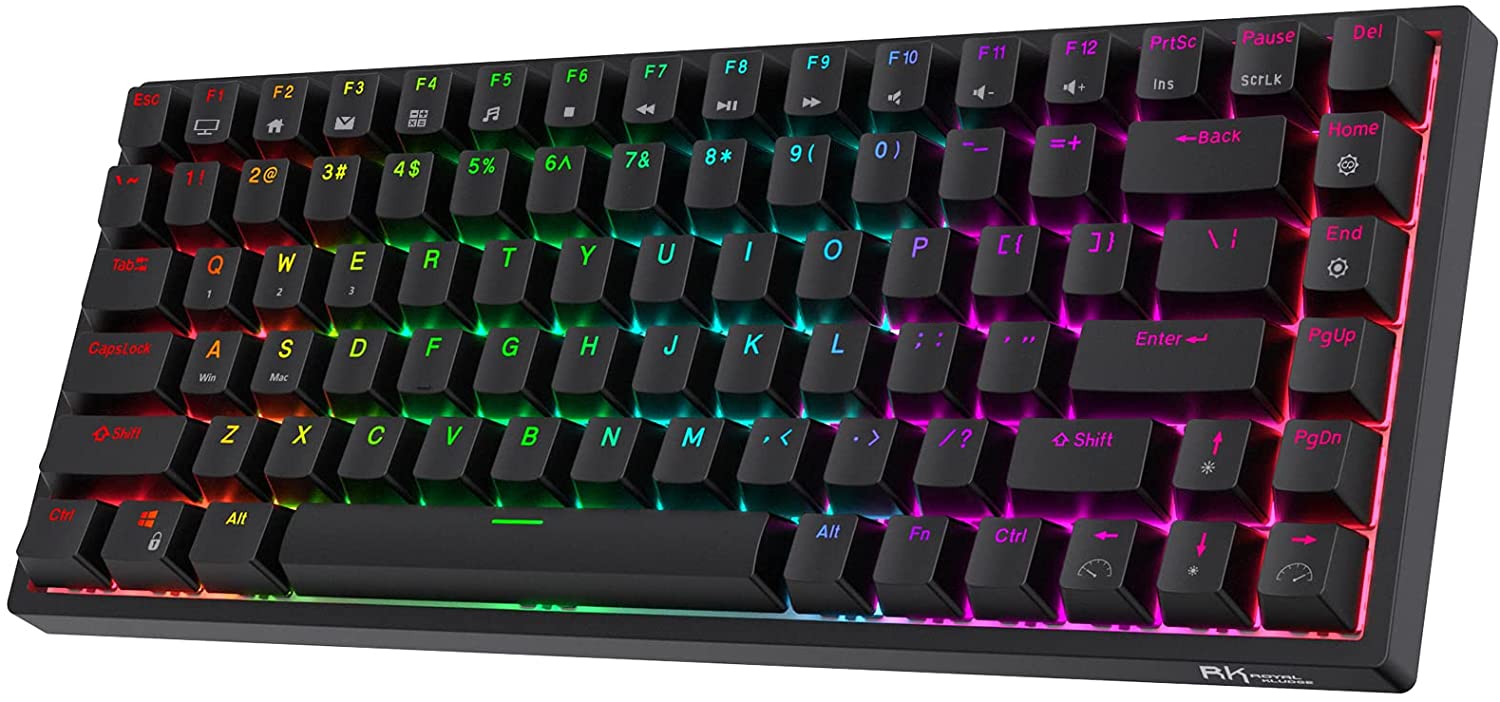 Not available
Style: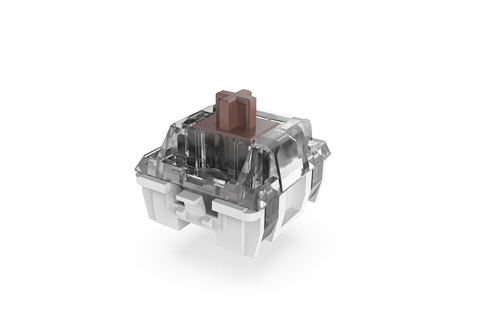 Not available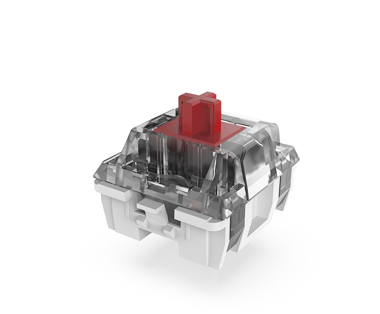 Not available
Mich benachrichtigen, wenn dieser Artikel verfügbar ist
Geben Sie unten Ihre E-Mail-Adresse ein. Wir informieren Sie, wenn es wieder vorrätig ist.
Verkauft und versandt von Royal Kludge
• 84 Keys • RGB Backlit • Wired/Bluetooth/2.4Ghz dongle Connecting • Hot-swappable Mechanical Switches • High-capacity Battery • Software Supported (Download: https://rkgamingstore.com/pages/software)
• 1-year warranty
That is THREE MODES: Believe it or not, this is the first generation of RGB three-mode wireless keyboards on the market. Wireless mode with stable bluetooth 5.0, hassle-free 2.4Ghz dongle plus USB-C wired mode set no limits about your keyboard connection. 84 Keys, Redefine TKL: The innovative 75% unique layout differs from traditional TKL keyboards, which cuts more clumsy space off while supporting the same functionality as practical arrow, multimedia and control keys. Hot-swappable - Hot-swap PCB allows you to replace 3 pins/5 pins switches freely without soldering issue. Enjoy the fun of making your own unique keyboard. High-capacity Battery - This keyboard is week-durable to 200 hours with nonstop using under backlight off status, fully charged requires only 6-7 hours Hub Design - This wireless mechanical keyboard is armed with 2 built-in USB pass-through ports and 1 Type-C Port, allowing to back up more facilities
Tief in die Spezifikationen eintauchen
Merkmale
Spezifikationen
FAQs
As a committed gamer, you are aware of the importance of your hardware to your entire gaming experience. It's crucial to get gaming gear that meets your demands when buying your equipment. Not every gamer has the money to buy the top of line equipment. Sometimes, style is more important to gamers than performance. In any case, it's crucial to do your research before purchasing a mechanical keyboard. A keyboard as RK Royal Kludge RK84 is part of the most essential desk accessories. They have a fairly vintage appearance in terms of hardware electronics. They are solid and have big, clickable buttons. Key switches are hidden behind each keycap on mechanical keyboards, which are constructed of premium materials.
What is a Mechanical Keyboard?
A mechanical keyboard, such as a Royal Kludge RK84, feels and sounds the way it does because of its switches. And if you didn't have them, your keyboard wouldn't work. What, therefore, distinguishes a mechanical keyboard from a standard keyboard, such as a 75 percent keyboard by Royal Kludge? The mechanical component we are referring to is the switch, which is actuated by a spring. Between the keycap and the electronic circuitry of a keyboard are spring-activated switches, or simply switches, which transform your keystrokes into digital impulses. The 75 percent keyboard by Royal Kludge, is mostly used as computer accessories for typing, games, and programming, but it may also be beneficial for other tasks requiring the use of a keyboard, such as music production, graphic design, and other tasks.
Why Should You Go For a Mechanical Royal Kludge RK84 Keyboard?
People opt to utilize the RK Royal Kludge RK84 for a variety of reasons. Some people use this 75 mechanical keyboard to save time while typing or playing video games. Heavy typists may find it useful since it lowers the possibility of making unintentional keystrokes. Some people like the way they feel and appear. These are but a few instances. Here are a couple of many more. The keycap, stem, and housing make up these keyboard switches. The letter or number's top cap is referred to as the keycap. When pushed, the stem, which is located underneath the keycap, slides up and down. Housing is the glue that binds it all together, to finish. The loud "clicking" sound produced by the spring-loaded switch beneath is what characterizes them the most in terms of volume. When you press a key, you'll feel and hear the renowned "clicking" sound, which indicates that you pushed the key firmly enough for it to register. Typically, the 75 mechanical keyboard switches are linear or tactile. The linear switch must be depressed. Conversely, tactile switches just need a half-press to activate, enabling you to write or input instructions much more quickly.
Features of the Royal Kludge RK84
Redefine TKL Using 84 Keys with 3 Modes
Unlike conventional TKL keyboards, which save bulky space while maintaining the same functionality as a useful arrow, multimedia, and control keys, the revolutionary 75% unique layout stands out. Amazingly, this 84-key mechanical keyboard is the first of its kind to have wireless RGB lighting with three different modes. With dependable Bluetooth 5.0, a simple 2.4GHz dongle, and a USB-C wired mode, you can connect your keyboard wirelessly with no limits.
Hot-Swappable - High Capacity Battery - Hub Layout
You may effortlessly replace 3 pin or 5 pin switches with a hot-swap PCB without any soldering-related problems. Enjoy creating your own keyboard. This 84-key mechanical keyboard can be used continuously for 200 hours when the backlight is off, and it only takes 6-7 hours to completely charge. This gaming keyboard can support additional devices with two built-in USB pass-through connectors and one Type-C port in any gaming setup.